From designing complex cloud infrastructures to deploying full-scale applications, you're an expert in all things AWS. You have a vast knowledge of data engineering, database management, automation, and networking, and you always keep up with this fast-paced industry.
Your skill set and experience make you a highly desirable candidate for many companies. However, you'll need the ideal resume template to help turn those leads into interviews.
We're here to help you advance your career with our tried-and-tested AWS data engineer resume examples. Check out our tips and learn how to put your skills front and center!
---
AWS Data Engineer Resume
---
Elegant AWS Data Engineer Resume
---
Clean AWS Data Engineer Resume
Related resume examples
---
What Matters Most: Your Experience in AWS & Data Engineering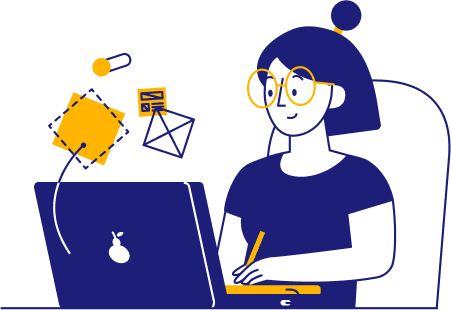 As an AWS data engineer, your role can be vast. Therefore, it's best to study the job description carefully and adapt your skills to what the listing calls for.
For instance, if the job emphasizes the architectural know-how of various AWS services, don't forget to talk about your experience in both data management and designing scalable cloud data architectures.
On the other hand, if the job is a little broader and calls for an engineer who can do it all, from defining AWS infrastructure to load balancing, pick out a few key job skills that apply to you and list them in your resume.
Your goal should be to go all-in on technical skills and avoid being generic. The more relevant keywords are in your resume, the better.
9 best AWS data engineer skills
AWS Lambda
Apache Airflow
SQL/No SQL
Python
AWS Data Pipeline
AWS Redshift
AWS Kinesis
Hadoop
Java
Sample AWS data engineer work experience bullet points
Your in-depth knowledge and versatility across AWS services have a real impact on your organization. Whether deploying new AWS-based data pipelines or using Python to implement new ETL processes, don't be shy to brag and talk about these things in your resume.
Sure, you could just say that you "migrate data systems" or "collaborate with data scientists." But where's the fun in that? More importantly, where's the measurable impact?
Just like data is an asset in your daily work, it's your greatest ally in scoring a new job. Use this part of your resume to talk about your most significant successes instead of day-to-day tasks, and add some metrics to really showcase your effectiveness.
Here are some examples:
Developed CI/CD pipelines using GitHub, increasing development efficiency by 34% through automated testing
Implemented database replication for high availability, achieving a 99.1% uptime for database systems
Leveraged AWS Redshift to optimize the data warehousing solution, leading to a 23% reduction in query times
Introduced automated monitoring using AWS Lambda, which reduced data pipeline issues by 68%
Top 5 Tips for Your AWS Data Engineer Resume
Zone in on your teamwork skills

The nature of data engineering lies in frequent collaboration with programmers, data scientists, analysts, and other key stakeholders. Mention projects where you worked across several departments or mentored junior colleagues to show that you're a team player.

Include personal projects

Whether you're new to data engineering or a seasoned professional, it's always good to include a portfolio or a GitHub repository in your resume. Update it frequently to showcase a wide range of your projects, highlighting relevant job skills like programming in Python and Java.

Get specific with AWS

You know better than anyone how broad AWS is, so make sure to specify which platforms and areas you're proficient in. Talk about your knowledge of services like Redshift, DynamoDB, EMR, Glue, or Lambda.

Highlight data security and compliance

Keeping up with the latest developments in data security is paramount for an AWS engineer. Show that this is important to you by describing how you've integrated AWS security best practices into your work, such as using the AWS KMS to safeguard sensitive data.

Showcase your efficiency

Whether budget management or improving the data pipeline, a data engineer's job is all about efficiency, so highlight it in your resume. You could, for instance, talk about how you reduced monthly AWS costs thanks to various data storage optimizations and implementing reserved instances.
Should I include any certifications in my resume?
Definitely—they can be a great way to stand out. Some of the most popular certifications include AWS Certified Big Data, AWS Certified Data Analytics, and other AWS Certified credentials, including CISSP and CDMP.
How long should my resume be?
Try your best to keep to a one-page resume. The only exception is if you already have over ten years of work experience in AWS data engineering or a related field. Even then, it's best to focus on jobs that are relevant to your new role.
Do I need to write a cover letter?
Most employers will expect you to write a specialized AWS data engineer cover letter. If you update it for each job, it's a great place to elaborate on your knowledge of big data and databases, so it's worth the effort.