You thrive in fast-paced environments. That's why you know you'll be a great fit to succeed in quick and detail-oriented selecting, packing, and shipping processes at Amazon warehouses and offices.
But is your current resume up to helping you land your next job at Amazon? Are you using the ideal resume template?
With so many skills Amazon looks for in new applicants, it can feel overwhelming trying to optimize your resume for success. Don't worry. We've researched for you and put together our Amazon resume examples that will help you pack up the best skills to deliver an impressive resume to hiring managers.
---
Amazon Resume
Why this resume works
To create an exceptional Amazon resume, you'll need quantifiable work experience to back it up.

Mention all events that directly showcase your contribution to your past company's growth/saving them precious bucks. For example, highlight the time you coordinated shipments, which cut down transportation costs.
---
Amazon Warehouse Resume
Why this resume works
Make sure you carefully list all essential tools and software as your skills to elevate your Amazon warehouse resume.

Also, don't forget to thoughtfully craft your career objective to exhibit your passion and proven track record to set you up for success.
---
Amazon Area Manager Resume
Why this resume works
Take James' Amazon area manager resume as a brilliant example of presenting a track record of dedication and accomplishments in every job role.

Follow the footsteps and embellish each work metric to highlight your managerial skills by adding metrics like maintaining on-time delivery or boosting supply chain efficiency to prove your competency.
Related resume examples
---
Optimize Your Amazon Resume Based on the Job Description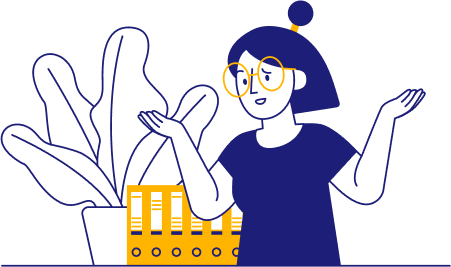 When you're applying to Amazon, you need to pick skills that are a fit for their needs, not for just any distribution company. It'll help you stand out and show why you're the best fit for the specific shipping and receiving processes they run. So, where do you start?
You'll want to begin by reviewing the job description of the position you're applying for. Use the precise decision-making abilities you'd apply while palletizing and packing items to identify key job skills that are emphasized throughout.
For instance, if you're applying to be a warehouse associate, your skills in operating forklifts and pallet jacks may be essential.
Need some ideas?
15 top Amazon skills
Inventory Management
Material Handling
Fishbowl
Salesforce
Route Planning
Scheduling
Packaging
Oracle SCM
Customer Service
Forklifts
Pallet Jacks
Team Leadership
Defect Tracking
Bug Reporting
SQL

Your Amazon work experience bullet points
Amazon is extremely fast-paced and makes customer satisfaction a crucial element of all its distribution efforts. That means they'll be looking for results-oriented applicants to join their teams.
The best way to stand out is by listing actionable work experience examples that showcase numbers that Amazon will care about the most, such as how you boosted efficiency or reduced scheduling errors.
Here are some excellent metrics for your Amazon resume.
Cost reductions: Amazon uses many packing materials, so any achievements in reducing costs while maintaining quality will stand out to hiring managers.
Order accuracy: Amazon's fast-paced distribution operations make it essential to analyze itemized lists and pack orders accurately.
Route efficiency: With Amazon's standards of quick two-day shipping, those driving or planning routes can stand out with examples of how they've managed them efficiently in previous positions.
Resolution times: When you're applying for Amazon customer service roles, resolving customer questions and concerns quickly will be key.
See what we mean?
Operated the Vocollect Voice Picking System for daily orders, leading to faster order dispatch and reducing customer complaints by 36%.
Processed 2,483 inbound and outbound shipments monthly with SAP for Retail, increasing on-shelf availability by 12.6%.
Regularly updated the Fishbowl Inventory software, reducing stock discrepancies by 28% and optimizing order fulfillment.
Leveraged MercuryGate to coordinate shipments, cutting down transportation costs by 37%.
9 active verbs to start your Amazon work experience bullet points
Operated
Scheduled
Developed
Led
Fulfilled
Assisted
Introduced
Streamlined
Processed
3 Tips to Create a Successful Amazon Resume Without Much Experience
Emphasize transferable skills

Many skills from previous jobs can transfer to positions at Amazon. For example, if you performed inventory management at a retail store, it'll show relevant abilities to perform similar processes at a larger scale in an Amazon distribution center.

List hobbies/interests

When you don't have much work experience, you could list hobbies & interests relevant to the position you're applying for at Amazon. For example, if you're applying to be a driver, your time in your school's auto club would show relevant skills in optimizing vehicle performance.

Add educational achievements

Any relevant educational achievements can make you stand out. For example, if you were applying to an Amazon profit or loss management position, the 98% overall grade you received on an accounting project where you managed accounts payable statements would show many applicable skills.
3 Tips for a Successful Amazon Resume When You Have Experience
List experiences in reverse chronological order

Amazon is always on the cutting edge of distribution systems. Therefore, you should list your most recent experiences first to show how you've advanced in your career and present an updated skill set using Oracle SCM and inventory management systems.

Limit it to three or four jobs

With the speedy environments in Amazon offices and warehouses, you'll want to ensure your resume is concise and relevant for easy review from hiring managers. Limit it to three or four jobs that are the most recent and used applicable skills in material handling or order management that Amazon is seeking.

Organize the information

Think of planning your resume like organizing shipping and receiving schedules that must be easy to understand. Your Amazon resume should have clear headers, be well-spaced, and be formatted with an easily readable 12-14 point font.
Why are action words important on Amazon resumes?
In the rapid distribution industry, Amazon hiring managers will want to ensure you can take action quickly whenever routes are disrupted or errors occur. Action words like "processed" or "improved" help you speak in an active voice and make those abilities stand out in your examples. 
How do I address a career transition on my Amazon resume? 
You could include a short objective at the top of your resume explaining your passion for Amazon's cutting-edge distribution approach and how you want to apply your previous skill set to a role in their organization. It's also best to list previous positions that are the most relevant to Amazon's needs, such as those that use skills in scheduling or managing data in Salesforce. 
How can I optimize my Amazon resume for ATS scans? 
To start, list the exact position title as it's displayed on the job post toward the top of your resume, such as "warehouse associate." Then, include key job skills that are emphasized in the job description exactly as they're listed throughout your resume, such as packaging or inventory management.