As an accounts receivable specialist, you play a crucial role in managing a company's finances. Your expertise lies in handling invoices, tracking payments, and ensuring timely collections.
You excel in analyzing financial data, identifying discrepancies, and resolving payment issues. Crafting a resume that showcases this efficiency isn't easy, but we're here to guide you through it.
Just as you're the master of the financial domain, we know all about resume writing. With our accounts receivable resume examples and handy resume tips, you'll have companies lining up to interview you!
---
Accounts Receivable Resume
Why this resume works
Recruiters will be more interested in your accounting skills and how you used them to achieve goals, streamline workflows, and most importantly, drive up profits.

Apart from the relevant skills, include measurable accomplishments such as reducing probabilities of bad debts, minimizing costs, and maximizing profit margins to make your accounts receivable resume stand taller than your competition.
---
Accounts Receivable Specialist Resume
Why this resume works
Accounting jobs are highly demanding, and recruiters want to ensure they hire the best person for the role. You must prove your deep understanding of accounting principles and how to use them to streamline cash flow, manage billing, and ensure uninterrupted business operations.

Consequently, your accounts receivable specialist resume must show strong competencies in bookkeeping, account reconciliation, auditing, and the ability to leverage technology to manage core business functions.
---
Accounts Receivable Analyst Resume
Why this resume works
Analyzing numbers, drawing insights, and making decisions are part and parcel of your accounting job. Therefore, your application of skills learned through experience to maintain healthy financial records will be something that would impress potential employers.

To add icing to your accounts receivable analyst resume, highlight quantifiable metrics in cutting costs, automating processes, reducing bad debts, and using tech solutions to support core business operations.
Related resume examples
---
Adapt Your Accounts Receivable Resume to Match the Job Description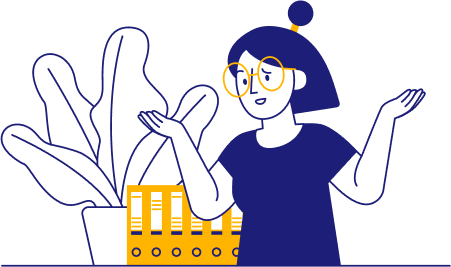 One golden rule of resume writing is to include as many relevant skills as you can, which means the ones in the job listing. For accounts receivable analysts, this means highlighting technical expertise relevant to the position, including proficiency in financial software, accounting tools, and data analysis. 
Mention your in-depth knowledge of financial regulations, invoicing processes, and payment tracking systems. If the job description asks for specific software like QuickBooks, make sure you put it right near the top of your list.
Though the job likely also calls for soft skills like communication, negotiation, and problem-solving, it's better to demonstrate those in the work experience section than list them here—they'll hold more meaning when backed up with examples.
Need some inspiration?
15 popular accounts receivable skills
QuickBooks Online
SAP
Data Analysis
Power BI
Microsoft Excel
Sage Intacct
Debt Reconciliation
Credit Analysis
Netsuite ERP
Financial Reporting
Stripe
SharePoint
Adobe Acrobat
Coupa Invoice
Tableau

Your accounts receivable work experience bullet points
The best work experience sections go beyond naming routine tasks, so focus on showcasing significant achievements that have made a tangible impact on financial operations. The accomplishments you choose to highlight should be striking and impressive, covering both areas the job listing mentions and those you're personally proud of. 
For instance, you could talk about your effective streamlining of invoicing processes, reduction of outstanding receivables, or implementation of efficient collection strategies that enhanced cash flow.
Quantifying your achievements with specific metrics is the icing on the cake. What you can do is, as an example, include the percentage when you mention an increase in efficiency, and throw in the amount of money you process each week.
Show off your talent for efficiency by mentioning how you reduced DSO averages.
Highlight the effectiveness of your collections process by showing improved CEI and increased optimization.
Mention the percentage of overdue receivables you've successfully brought back to current status, showing your ability to follow up with clients and resolve payment issues.
Showcase the percentage of uncollectible debts against total outstanding receivables, demonstrating your success in minimizing bad debt through strong credit risk assessment and debt management skills.
See what we mean?
Implemented Oracle NetSuite backed payment and invoicing system, reducing billing errors by 41% and improving overall accuracy
Maintained a collection efficiency rate of 93%, resulting in a substantial reduction in overdue accounts
Reduced average DSO by 33.3% by streamlining QuickBooks invoicing procedures and implementing a proactive collection approach
Decreased bad debt ratio by 14% through rigorous credit checks, evaluating customer creditworthiness, and negotiating favorable payment terms
9 active verbs to start your accounts receivable work experience bullet points
Streamlined
Spearheaded
Led
Optimized
Implemented
Revamped
Negotiated
Collaborated
Achieved
3 Tips for Writing an Outstanding Entry-Level Accounts Receivable Resume
Showcase transferable skills

Even if your previous roles were not directly in the finance or accounting field, highlight transferable skills that are relevant to accounts receivable. Skills such as attention to detail, data analysis, customer service, and communication are valuable in this role, and you might have picked them up in other roles, too.

All experience matters

You can learn, practice, and use financial knowledge anywhere, so don't be afraid to mention experiences that aren't strictly work-related. Maybe you've engaged in volunteer work like helping your aunt sort out her finances, or you assisted with bookkeeping tasks for a campus organization. Use that background to your advantage in your resume.

Demonstrate your willingness to learn

Emphasize your eagerness to learn and grow within the accounts receivable field. Mention any ongoing education, courses, or workshops you're attending to enhance your financial knowledge to showcase your enthusiasm and proactive attitude.
3 Tips for Writing an Accounts Receivable Resume as a Seasoned Pro
Highlight your expertise

If you have some experience as an accounts receivable specialist, showcase your specific areas of expertise, such as credit analysis, collections management, or dispute resolution. Make sure to cover any areas the job post mentions explicitly.

Provide customer-centric examples

Account receivable specialists interact with clients a lot, so it's important to include instances where you've provided excellent customer service. This could include resolving billing inquiries promptly or establishing positive relationships.

Emphasize problem-solving abilities

Accounts receivable specialists often encounter complex payment issues and disputes, so problem-solving skills are essential. Describe how you resolved challenging situations, negotiated payment arrangements, or implemented process improvements to prevent recurring payment delays.
What certifications should I include in my resume?
Any certifications relevant to finance and accounting can help you elevate your resume. This includes certs like the CARS, CCCP, or NACM, as well as credentials related to financial analysis, such as the CFA.
How can I ensure my resume passes through ATS?
To satisfy ATS, include plenty of relevant keywords from the job description in your resume, particularly skills pertinent to accounting and accounts receivable. Use standard fonts and formats to ensure ATS compatibility and avoid using images or graphics that might not be recognized by the system, and you're good to go!

How should I address a career change in my resume?
Focus on transferable skills that are relevant to both careers and emphasize your past and ongoing education. For instance, if you're transitioning from sales to accounts receivable, you could highlight your strong communication and negotiation skills, as those can really come in handy in your new job!