You're an expert at balancing the books, ensuring that the payments that come in and out of your company are seamless and timely. Thanks to your in-depth knowledge of accounting, all transactions are accurate and the cash flow is smooth.
If you're in the market for a new job, you'll need to effectively express your impact to potential employers. Do you know which resume template to use or how to craft a resume that really shows what you're capable of?
Don't worry—we do. With our accounts payable and receivable resume examples and expert resume tips, you'll be a few steps closer to your dream job!
---
Accounts Payable and Receivable Resume
---
Clean Accounts Payable and Receivable Resume
---
Modern Accounts Payable and Receivable Resume
Related resume examples
---
What Matters Most: Your Knowledge of Accounting & Past Experience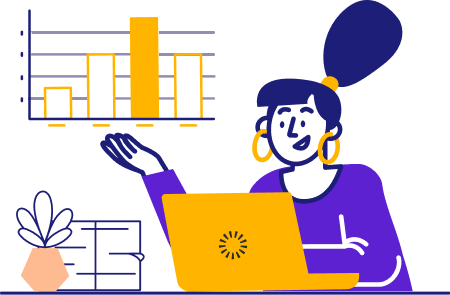 As an accounts payable and receivable specialist, your skills directly translate to the success of the company you work for. You handle invoice processing and account reconciliation, and that takes more than just a good eye for numbers.
In order to accurately explain your diverse skill set, make this part of your resume as specific as possible. Don't downplay your skills with generic terms like "dedicated." Instead, get into the nitty-gritty of what makes you an expert in your field.
Talk about the essentials, such as regulatory compliance and collections management, but don't forget to throw in some important software, be it Microsoft Office or SAP.
9 popular accounts payable and receivable skills
Microsoft Excel
SAP
QuickBooks
Vendor Communication
Tableau
Financial Reporting
Debt Collection
Payment Processing
Aging Analysis
Sample accounts payable and receivable work experience bullet points
Your job takes a lot of effort, ranging from some next-level time management to meticulously poring over various data and invoices. It's not easy, but at the end, there are real benefits for the organization.
You're in luck because your work experience bullet points look best when you back them up with some data. Don't forget to add helpful metrics to make them stand out, be it financial figures, improvements in reporting efficiency, or the sheer number of invoices or accounts you juggle on a daily basis.
Remember to keep it specific. Instead of saying that you "handled invoices," you could say you "processed an average of 300+ invoices monthly using QuickBooks, achieving a 98% accuracy rate." See how that sounds much better?
Here's how to express your impact:
Accelerated debt collection rate on XayPay by 53%, achieving a perfect record for quarterly recoveries
Analyzed Tableau reports and streamlined payments that resulted in a 17% efficiency in financial reporting
Collaborated with the finance team to streamline month-end closing, reducing time taken by 37% and cutting 19 billable hours
Oversaw a portfolio of 450+ clients, ensuring timely collection and maintaining a 95% customer satisfaction rate
Top 5 Tips for Your Accounts Payable and Receivable Resume
Include your certifications

While not all jobs require them, certifications are always a good way to stand out from the crowd. The two most important ones are the CAPA and the CAPP, but you could also include CARS, CB, or CPA, as well as any other certs in accounting or financials.

Tailor your resume to the job

A surefire way to impress recruiters is to send them a resume that's clearly tailored to match the role. Include relevant skills from the job description, such as transaction recording or financial analytics.

Don't forget financial figures

If you're free to do so, it always makes an impression to include a bullet point or two that showcases the average transaction amount you've handled per month or year. You could, for instance, reveal how much money you were able to recover through effective collections management.

Mention teamwork

While you shouldn't list teamwork as a skill, you can express it through your work experience. Talk about collaborating with other departments, such as sales, procurement, marketing, or finance.

Show that you're always learning

It's important to stay up to date with the latest developments in AP/AR. Show that you're hungry for knowledge by talking about workshops or extra courses you've taken, such as an advanced Excel course or learning Tableau.
What to do if I have no background in accounting?
Employers will want to know that you're ready to tackle accounts payable/receivable, so talk about any and all experiences in the world of finance and accounting. This can mean your education but also semi-adjacent jobs, such as a bank teller or tax specialist.
How long should my resume be?
Keep your resume short and to the point to make more of an impression—a one-page resume should suffice. Fill it with useful skills, such as regulatory compliance or financial auditing.