As a 3D artist, you breathe life into digital worlds and objects, crafting stunning animations, characters, and environments. Your technical skills in software like Maya, Blender, and ZBrush enable you to sculpt intricate details and textures.
Your ability to work with lighting, shading, and rendering brings out the realism in your creations. While your portfolio speaks for itself in many ways, composing a resume that effectively showcases your talent and work ethic is still essential.
No worries—we can help with that. Our 3D artist resume examples are written by professionals and have helped many artists land the jobs of their dreams. Just follow our resume tips and level up your resume game!
---
3D Artist Resume
Why this resume works
Versatility and ability to adapt to new projects is such an effecitve asset in any 3D artist resume. You want to demonstrate your experience creating animated movies, games, simulations, adverts and other clients' projects.

Also, be sure to prove that it is not just about quantity but quality of your projects by proving how impactful your skills in character realism (cue: 47% improvement in character realism) were in your previous projects.
---
3D Game Artist Resume
Why this resume works
Noah customized his 3D game artist resume to showcase an impressive track record in creating realistic environments, sound effects and characters. You want to prove how your skills enhanced user experience, functionality and visual fidelity.

Be sure to quantify these success rates – 37% increase in positive user reviews, 21% increase in visual fidelity – to prove your skill mastery.
---
3D Character Artist Resume
Why this resume works
Isabella's 3D character artist resume was a success because of how it clearly showcased skills in achieving cloth, face and even hair realism. Follow this lead to prove your track record in creating expressive and appealing visual projects.

To stand out, metrics such as 39% increase in cloth realism, augmenting reality projects by 53%, and more should be highlighted.
Related resume examples
---
Adapt Your 3D Artist Resume to Fit Your Dream Job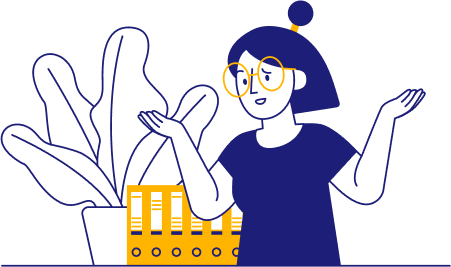 While your portfolio is busy showcasing your talent, your resume needs to show companies that you can use the right tools, create on a schedule, and collaborate with others.
Focus on your technical abilities, including software proficiency such as Maya, 3ds Max, or Cinema 4D, as well as your expertise in modeling, texturing, lighting, and rendering.
If you're a master at rigging characters or creating lifelike animations, make sure to highlight those specialized skills. Don't forget to emphasize your understanding of 3D modeling techniques, sculpting, and the use of various shaders.
Need any ideas?
15 popular 3D artist skills
Blender
Autodesk Maya
Autodesk 3ds Max
Cinema 4D
ZBrush
Substance Painter
Houdini
V-Ray
Arnold
Unity
Unreal Engine
Adobe Photoshop
Marvelous Designer
Substance Designer
Marmoset Toolbag

Your 3D artist work experience bullet points
When you work on a project, your days are filled with crafting intricate models that breathe life into characters and immerse audiences in captivating visuals. To impress employers with your work experience section, you must prove that your work achieves these goals.
Use this part of your resume to highlight your proudest moments, like creating lifelike character animations, boosting project efficiency, or delivering stunning visual effects.
Add metrics to substantiate your accomplishments and choose active verbs to make your achievements shine. Your achievements in the world of 3D modeling and art are the key to making your resume stand out and grab the attention of potential employers.
Highlight how you optimized processes, resulting in reduced render times for projects.
Showcase your ability to create efficient 3D models by specifying the number of polygons you reduced or optimized.
Demonstrate your efficiency in meeting project deadlines by specifying the average time it took to complete various projects.
Describe how your artistic contributions positively impacted user or client satisfaction. You could mention an increase in positive feedback, ratings, or engagement metrics following the implementation of your 3D assets.
See what we mean?
Integrated Marvelous Designer for cloth simulation, resulting in a 39% increase in cloth realism
Created captivating game environments using Unity, resulting in a 37% increase in positive user reviews
Collaborated closely with storyboard artists and directors to bring concepts to life, ensuring alignment with project vision
Employed V-Ray for realistic rendering, which resulted in a 32% improvement in the overall visual fidelity of projects
9 active verbs to start your 3D artist work experience bullet points
Designed
Sculpted
Animated
Optimized
Collaborated
Conceptualized
Textured
Implemented
Presented
3 Tips for Writing a 3D Artist Resume with Limited Experience
Include your online portfolio

If you have limited work experience, your online portfolio can be a powerful asset. Include a link to your portfolio in your resume, where potential employers can view your 3D art projects, character designs, animations, and more.

Emphasize hobbies and interests

Passion for 3D art often extends beyond the classroom or studio. Mention any related personal projects that you've undertaken or hobbies and interests. Whether creating 3D models in your free time or contributing to online art communities, it reflects your dedication and love for the craft.

Highlight relevant projects

When you're just starting out as a 3D artist, your coursework and projects can be invaluable. Create a section on your resume that showcases personal or class projects where you applied your 3D skills. Describe the challenges you tackled, your creative process, and the results you achieved.
3 Tips for Writing a 3D Artist Resume as a Professional
Mention relevant certifications

If you have earned certifications that are pertinent to 3D art, include them on your resume. For example, mention your Autodesk Certified Professional (ACP) or any specialized 3D modeling or animation certs.

Demonstrate ongoing growth

To stand out, showcase your commitment to staying up-to-date. Mention recent workshops you've completed, and highlight your involvement in open-source 3D art projects or communities. Attending industry events, such as SIGGRAPH or local art expos, can also illustrate your dedication to continuous learning and networking.

Tailor your skills

Ensure that the skills you list on your resume are tailored to the job you're applying for. Research the specific requirements of the position and align your job skills with those needs. Emphasize your proficiency in relevant software, techniques, and artistic styles.
How do I pass through ATS with a 3D artist resume? 
To pass through applicant tracking systems (ATS), ensure that your resume is full of keywords from the job description. This includes 3D art software and specific techniques.
Should I include an objective/summary in my 3D artist resume? 
You can, but it's optional. If you choose to include one, ensure it's tailored to the job you're applying for. Mention the specific company and role by name, and highlight your strengths, such as 3D modeling, animation, or software proficiency.
How do I determine what skills to include? 
Research the job description and tailor your skills to match the specific requirements of the position. Emphasize your proficiency in relevant software, 3D modeling techniques, texturing, and rendering, aligning your skills with the needs of the job you're applying for. Focus on technical abilities—your soft skills can shine in the cover letter.