Time to make things look good? That means it's time to call you! You're proficient in all the cutting-edge software for digital illustrations to spruce up websites and online ads—or maybe you work skillfully with traditional media to create beautiful images for children's books or local bands.
But how can you make your resume as eye-catching as your illustrative pieces? What skills really matter to recruiters when they're skimming your credentials? Does your resume template allow you to properly showcase your unique skills?
Don't worry. We've helped tons of illustrators and artists like you get started, and we're sure you will gain inspiration from our three illustrator resume examples, too!
---
Illustrator Resume
Why this resume works
There are many ways you can pitch your potential, but the surest one is by demonstrating your proficiency in leveraging graphic designing tools and software to develop compelling, expressive, and visually appealing designs.

Besides, your illustrator resume should always show how your designs have helped the company achieve better outreach, conversions, numbers, and online and offline presence.
---
Freelance Illustrator Resume
Why this resume works
Your freelance illustrator resume should exhibit your capabilities to manipulate different software to develop successful illustrations. Show your track record, and how much success your work has contributed to the growth of the companies you have worked for.

As a freelancer, your track record should also prove self-motivation to meet deadlines and exceed client's expectations with minimal supervision.
---
Entry-Level Illustrator Resume
Why this resume works
Showing your ability to adapt to new work environments, collaborate with different teams, and manipulate different tools to achieve vibrant illustrations must appear in your entry-level illustrator resume.

Prove your success rates in your previous work and coursework projects, and show how your track record will benefit the company.
Related resume examples
---
Design Your Illustrator Resume for the Job Description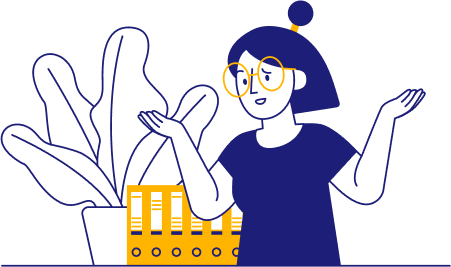 You're incredibly creative as an illustrator, blending your innovative thinking processes with technical skills and key design principles. But you'll still work with other people, whether you work as a freelancer or have your own niche at a firm!
So, what do you do? Lean technical. Your soft skills should definitely make an appearance, but many of those appearances can shine through in your experience section! Be specific and list the software you use by name to easily expand your skills list into something more impressive.
Basically, your goal when it comes to skills is to assess what abilities you have and compare them to what the job description seeks! Where's the overlap? If you're ready to roll with the very Adobe Suite and and drawing skills the job ad calls for, there's your focal point.
Need some ideas?
15 most popular illustrator skills
Adobe Photoshop
Adobe Illustrator
Corel Draw
GIMP
Vectr
Drawing
Concept Sketching
AutoCAD
HTML/CSS
Character Modeling
Composition
Page Layout
Social Media
Web Graphics
Google Docs

Your illustrator work experience bullet points
Those skills are looking almost as nice as your last drawing! But recruiters want to see even more. How did that last character drawing make an impact? What positive effects did you create for your client or company?
Make sure you leverage things you've actually accomplished instead of simply repeating back whatever you read in the job ad. People want to read through active verbs and enthusiastic language that you can do a great job as an illustrator, not just read through the job requirements!
Oh, and you'll need numbers to go with that stuff. Metrics for your success are crucial on your illustrator resume. What quantifiable data can you use to verify your efficiency and creativity?
Client return rates show that your designs just work
Budget savings demonstrate your project management abilities
Hours you've saved your team or yourself show your efficiency
Improvement percentages measuring social media engagement show design effectiveness
See what we're talking about?
Contributed to illustrations and designs for marketing campaigns, boosting company's customer ratings from 4.5 to 4.8/5 stars
Managed and delivered a massive volume of orders on time, exceeding company standards and ensuring 98% customer satisfaction
Utilized Wacom Intuos Pro to product detailed concept sketches, helping to streamline the design iteration process and saving an average of 9 work hours per week
Led a team of 21 illustrators in creating captivating posters for the annual school sporting event, enhancing public outreach by 19% more than the previous year
9 active verbs to start your illustrator work experience bullet points
Created
Led
Managed
Designed
Contributed
Utilized
Managed
Revitalized
Expanded
3 Tips for Writing an Illustrator Resume if You Don't Have Much Experience
Try out a career objective

An objective statement can be an excellent addition to your resume, giving you the space to lay out your career goals and a couple illustrator skills that qualify you for the job. Just make sure you avoid repeating yourself to justify that page space.

Remember any internships

Did you participate in an internship related to illustration, web design, or art? If so, include it! Your experiences don't have to be paid jobs to still count. You still learned new ways to utilize tools like Adobe Illustrator and character modeling!

List notable projects

If you participated in (or led!) any noteworthy projects that relate to illustration, art, or design, these can help reinforce your resume if you don't have much relevant job experience just yet. Think of flyers you created in college or contact cards you designed for that volunteer outreach program.
3 Tips for Writing an Illustrator Resume if You've Got a Little Experience
Keep only the highest education

If you already have some experience and a portfolio built up, you don't need to go all the way back to high school in your education section. Stick with highlighting your degree in Fine Arts or Graphic Design!

Get choosy about your jobs, too

You only need to list three or four jobs in your experience section—so make them the best ones! Think "quality over quantity" here and pick whichever jobs and experience points are the most relevant to an illustrator's role.

Leverage reverse-chronological formatting

Reverse-chronological formatting is a beautiful thing that places your most recent experience points at the top of your resume. Use this to your advantage by ordering each bullet point to get increasingly complex as you approach the present, showing your ambition and growing illustrator skills.
How visual can I get?
Don't get too out of control! While it's super tempting to include some fun visual elements in your illustrator resume, efficiency is more important. Remember, recruiters are your target audience, and they don't have much time to spare so stick with minimal colors and super-clean fonts.
Are there any iffy metrics to avoid?
Actually, yes! If you have a random number of projects or teammates on hand, ask yourself how that works as an impact metric. You can keep those details, but they need to support a final piece of quantifiable data that measures the difference you made in the end.
What writing tone do I use?
Reference the job description for this one! (And journey over to the company site if you need to.) Whatever tone you find in the job ad, whether it's high-end and professional or really artsy and casual, mirror this tone as you create your resume.