You greet customers both in person and on the phone, making them feel welcome and giving them any directions they need. You also take the initiative to answer their questions as needed, alongside informing company personnel that their guest has arrived.
But how do you pack all those carefully-juggled tasks into a solid cover letter? What aspects should you prioritize, and what do recruiters want to know about you that they haven't already read in your receptionist resume?
Don't sweat it. We're here to help with three receptionist cover letter examples to get you started! Follow our additional tips and hints, and you'll be on the path to success in no time.
---
Receptionist Cover Letter Example
USE THIS TEMPLATE
Why this cover letter works
Your receptionist cover letter should be a delightful mix of passion and competence. Notice how Sofia starts by emphasizing her objective for the role while cleverly aligning her core values with those of the prospective employer.

Demonstrating specialized industry knowledge (cue document management, word processors, and phone system operation), using numbers for the recruiter to visualize your potential. That shows you understand the industry and company's needs, suggesting smoother onboarding.
---
Medical Receptionist Cover Letter Example
USE THIS TEMPLATE
Why this cover letter works
A genuine compliment for the hiring company and a demonstrated understanding of the role's unique challenges go a long way to infuse character into your medical receptionist cover letter.

Capitalize on real-world applications of skills and accomplishments to show the employer why you're the best fit for the position. Relevant proficiencies include problem-solving, basic medicinal knowledge, communication, multi-tasking, medical coding, and health administration tools (like Athenahealth and Meditech).
---
Receptionist No Experience Cover Letter Example
USE THIS TEMPLATE
Why this cover letter works
An effective receptionist no experience cover letter boils down to capitalizing on your transferrable skills, passion for the role, and eagerness to grow professionally. As with this piece, create a connection by reflecting on how the hiring organization's mission and strides captivate you.

From there, weave in a compelling narrative of transferable skills like emergency response and ResNexus, paired with tangible results. Your awareness of the role and readiness to embrace the challenge should be evident.
Related cover letter examples
---
How to Write Your Tidiest Receptionist Cover Letter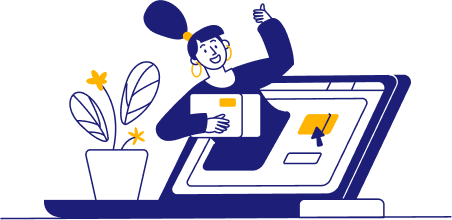 The receptionist role is a broad one! You could work for a low-key small business, or you might work at a big, bustling corporation. Either way, your cover letter should match the company culture wherever you apply.
Carefully read the job description, and also pull up the organization's website. Look for keywords like "WPM" or "friendly atmosphere" that clue you into the company's values and focal points. Then, reflect these in your cover letter to show your alignment with the job!

Writing your greeting and intro:
You might say "sir" or "madam" when you greet someone at the door, but that's not how you should open your receptionist cover letter! Instead, do some research to find who you're writing to. Address them by name to show that you care, and they're more likely to care about your application.
Your opening paragraph should then concisely outline why you want to work for that particular company—and why they want that, too! Strengthen your introduction by connecting with company values and tossing in a couple of relevant, qualifying skills.
Word your opener to leave a good hook near the end of the paragraph, too. If you state a few traits that align with what the job description calls for and then mention that you have more to offer, your reader will want to know more!
Just don't write an opener like the following that feels sloppy and incomplete, like a half-baked text message!
Oh dear . . .
Hey, I really like your company and it seems really cool. I'm like super chill with people I meet so I definitely should be on your team.
Instead, look at how addressing the recipient and company by name becomes the perfect springboard for a few skills that align with the company values:
Much nicer!
Dear Mr. Martinez,
Northwestern Memorial Hospital's commitment to excellence and innovation in patient care has created a healthcare environment that is patient-centered, efficient, and state-of-the-art. I am eager to serve as a medical receptionist at your esteemed institution, enhancing patient experiences by combining exceptional customer service with my expertise in healthcare administration.

Writing your cover letter body
Now, on to the part that sometimes seems overwhelming (but doesn't need to!) . . . Your body paragraphs. Each paragraph should focus on one accomplishment from your experiences that relate to the receptionist role, for clarity's sake.
Include that time you caught an instance of double-booking on the company calendar and made a phone call that saved company dollars. Or mention that time you provided an exceptional customer greeting as always—only to find out later that you'd given an important company official a shining impression of your office!
And remember to tailor these paragraphs to the job description. What does this particular job role value? Efficiency and formality? Warmth and friendliness? Switch out some details in your body paragraphs to ensure you're responding to what the company wants.
Now here's a great body paragraph:
While at Hyatt Regency, I became adept at meeting the unique needs of a diverse clientele, including many non-English speaking guests. Harnessing the power of ResNexus, I managed an average of 83 weekly bookings, transforming the reservation experience into an inclusive and engaging process. The guest-centric strategies led to a remarkable 34% increase in the speed of service and boosted room occupancy by a significant 29%.

Closing and signing off your cover letter with a professional flair
You wouldn't hang up on a customer, vendor, or patient! So don't write a cover letter with a messy closer and signoff, either. This is your chance to show recruiters that you have that professionalism and eye for detail that make you such a great receptionist.
Reconnect with the company by citing some of their values or keywords of choice that you found in the job description. Reiterate a couple of fresh traits you have that align you with their mission statement.
And don't forget a call to action! Invite them to contact you further with any additional questions, just as you would behind the desk before ending a phone call or email. Thank them for their time, too (either in the closing paragraph or as your formal signoff). Sign with your full, real name.
Just don't leave the reader feeling unimpressed with an informal, low-effort closer like this one:
Ouch.
It's cool you read my letter and learned all the stuff I can do. Can't wait to start at your company so hit me up.
-bob
Um . . . Not sure what that was about, but try a closer like this instead, which reinforces key values and invites further contact with enthusiasm and a strong closer:
Yay! We fixed it!
Hospitality is perfectly embodied by providing top-tier, personalized service to every guest. Hilton Hotels & Resorts' commitment to this principle shines brightly in the industry: I admire and share your dedication to the highest standards of service delivery, irrespective of the guest's profile. Looking forward to discussing how we can continue enhancing this commitment together at Hilton Hotels & Resorts. Thank you for considering my application.
Sincerely,
Mia Petrov
How do I find ways to connect?
Great question! Check the job description for buzzwords like "bright, friendly attitude" and phrases that demonstrate company values like "giving every guest a second home" . . . Then, find ways to work these little details into your cover letter and switch them out to customize for each job!
Any other enclosures?
Include them if you have them! Additional certifications or previous employee awards, professional letters of recommendation, and anything else you want to include with your basic application and resume. Just write "Enclosures:" and list whatever you decide to include.
How do I find out who I'm reaching out to?
Really comb that job description. Was it signed or posted by anyone in particular that you can look up? Check the company site for a staff or team page if that doesn't work. And you can always look the organization up on social media like LinkedIn and Facebook!