From the very moment when customers step into the restaurant, you're right there to make sure they have a memorable dining experience. With an honest smile and a host of customer service techniques at your disposal, you're a favorite with your colleagues and patrons alike.
You don't need to convince customers that you're the right person for the job—they already know. However, a recruiter who has never seen you before only has a short resume to go by when they decide whether to invite you for an interview.
Don't worry—we know what recruiters are after, and we're here to share those secrets with you. Check out our handy waitress hostess resume templates and resume tips to level up your career!
---
Waitress Hostess Resume
---
Clean Waitress Hostess Resume
---
Modern Waitress Hostess Resume
Related resume examples
---
What Matters Most: Your Customer Service Skills & Relevant Experience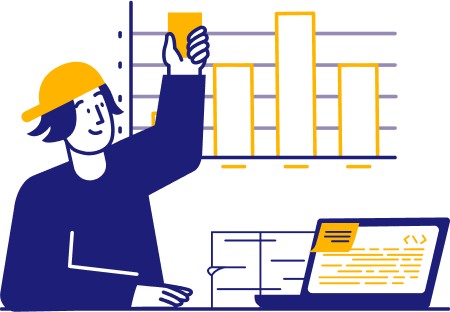 As a hostess and waitress, you're in charge of the whole customer journey from start to finish. You guide new patrons to their seats, offer personalized menu recommendations, and then seamlessly switch to order-taking—all the while paying attention to any food allergies and special requests.
When you look closely, these tasks translate to a rather impressive skill set. You've got a customer-centric mindset, a lot of physical and mental endurance, and most of all, a gift for multitasking.
The hard part is choosing the right skills to include in your resume. Word of advice—keep it job-specific and exciting. "De-escalation techniques" sounds a lot more memorable than just "customer service."
In addition, mention any sales-adjacent abilities, such as memorizing dishes or drinks or knowing up-selling techniques.
9 popular waitress hostess skills
Cash Handling
Complaint Resolution
Micros POS
Square POS
Food Safety
Regulatory Compliance
Stress Management
Toast POS
Sales Techniques
Sample waitress hostess work experience bullet points
You're handling cash and juggling various point-of-sale (POS) systems, taking orders, and perhaps even managing inventory or training new colleagues. There's never a dull moment at your job.
All in all, when it comes to filling out the "work experience" section, you may have the unique problem of having too much to talk about rather than too little. This is why it's best to focus on remarkable achievements that you can back up with data.
For instance, instead of simply saying that you waited tables, dig deeper and say, "managed the successful reservation and order-taking from up to 30 tables per shift."
Here are a few more examples for your resume:
Provided exceptional customer service while ensuring guest reservations were kept within 12 minutes of scheduled times
Accurately processed daily cash and card transactions using the Toast POS system, reaching up to $2,500 in daily sales
Handled up to 40 customers per shift, including greeting, seating, order-taking, and cash handling, achieving an average satisfaction score of 97%
Utilized personalized recommendations to increase wine and alcohol up-selling by 13%
Top 5 Tips for Your Waitress Hostess Resume
Emphasize your interpersonal skills

Use your work experience bullet points to show that you handle stressful situations well. Highlight times when you've de-escalated conflicts or handled a customer complaint with the utmost care.

Working in a team is equally important

You work with a lot of people, ranging from the kitchen staff to your immediate colleagues. Discuss times you've received feedback and taken it in stride, but also things like coordinating orders or training new wait staff to show that you're a people person.

Talk about cash

To express your math wizardry and ability to handle both cash and credit cards, mention these topics in your resume. Talk about the number and amount of transactions you've processed per shift, the tips you've gathered per month, or even offering new menu items to increase the average bill amount.

Discuss regulatory compliance

As a waitress and hostess, you may be required to have a food handler's permit. You're also navigating various local laws in regard to food safety and sanitation, so talk about closing the restaurant and cleaning for the day or sanitizing tables.

Brag about sales

Keeping the customers happy is one thing, but the best way to keep your employer satisfied is to excel at sales, so show off your skills in that regard. You can do this by talking about increasing sales, up-selling, or offering premium deals to customers.
Do I need to list any software on my resume?
It's certainly a good idea, so list all the programs you're proficient in, but especially the ones that the company seeks. Some of the top contenders include Square, Toast, TouchBistro, Upserve, and Aloha.
What do I do with no prior experience?
The hospitality industry is famously welcoming to applicants with limited experience, so you're in luck. Focus your resume on your ability to work in teams, be it in previous jobs or at school, as well as customer service skills.
Do I need to write a new resume for each job?
You don't have to re-do the whole thing from scratch, but yes—you should tailor your resume to match the job description. Swap out skills and work experience bullet points based on what's most relevant for the role.