You know that the perfect drink, delivered quickly and cheerfully, can make all the difference in a customer's experience at your nightclub, lounge, or venue! You're there to deliver skillfully-mixed drinks and give liquor or wine recommendations to contribute to a perfect night!
But does your resume template allow you to showcase your mixology skills and excellent customer service? How do you alter your resume to fit each venue you're applying to?
Don't worry, we've got this! We've helped plenty of bartenders, and servers get their ideal jobs, and we've put together three bottle service waitress resume examples to help you out.
---
Bottle Service Waitress Resume
---
Modern Bottle Service Waitress Resume
---
Professional Bottle Service Waitress Resume
Related resume examples
---
What Matters Most: Your Skills & Work History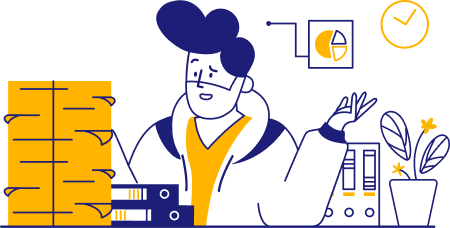 Any establishment you apply to will want to know that you've got skills! Specifically, skills that closely relate to being an excellent bottle service waitress—think of all the nuances that go into creating a great guest experience.
Recruiters are looking for someone who's already on the ball enough to give clear, specific examples of the abilities they employ to make each night wonderful. Don't just say "customer service" when you can showcase your friendly attitude and drink recommendations instead.
Being specific about your skills will help pull your resume skill section together to show that you know your job role well alongside demonstrating your ability to communicate efficiently—just like quickly recommending and mixing the ideal drink during a party.
9 top bottle service waitress skills
Friendly Attitude
Cocktail/Wine Pairings
Mixology
Multitasking
Conflict Resolution
Active Listening
Adaptability
Drink Advisement
Guest Experience
Sample bottle service waitress work experience bullet points
What was it like when you utilized your amazing de-escalation skills during a rowdy moment at an event? How did you leverage your knowledge of target audiences from a previous job to assess which drinks a customer might like best?
Recruiters want to know now that you've told them about your skills! Nothing speaks to your abilities like strong example points that show them in action. You want to share experiences that demonstrate your ability to leave a strong impact with your multitasking and mixing skills.
Always give metrics for that impact, too! When you tell recruiters how you made a difference, measure your impact with quantifiable data like ratings and satisfaction percentages.
Here are some strong samples:
Analyzed event food offerings, crafting lists of 2-5 signature cocktails and suggested wine pairings to earn a rating of 4.8/5 stars on Google Ratings
Educated guests on best wine and beer pairings for meals, earning 98% positive reviews
Developed knowledge of over 57 top-shelf liqueurs and wines to ensure fast service and reduce customer wait times by 12%
Elevated establishment rating by 9% by providing high-quality drinks and efficient service
Top 5 Tips for Your Bottle Service Waitress Resume
Keep your template classy

We've set you up for success with some understated yet memorable resume templates to show off your incredible knowledge of top-shelf liquors and speedy guest service. Continue looking your best by sticking with highly readable fonts and a minimal pop of color!

Demonstrate efficiency

Recruiters are as eager to get to the point as your guests are to get their next tasty drink! Always streamline your experience points as much as possible by focusing on what you accomplished, how and why, and the end metrics of your success.

Unify your experience

If you've had previous jobs in other areas, consider how they could relate to the bottle service waitress role. If you did content creation featuring drink mixing in the past, then reference relevant experiences and abilities you discovered! If you worked in retail, bring in your customer service skills.

Match the establishment

Just like you'll don a sharp, venue-specific uniform before each evening on the job, you'll want to make sure the angle of your resume matches the establishment's needs. Don't focus too much on mixing on-demand at the bar if you're applying for a role where you'll spend more hours pouring and refilling.

Learn the lingo

The recruiter who's reading your resume is probably already familiar with the basics of your job role, so don't be afraid to use a bit of job-specific terminology that relates to mixology and drink selection, just as you would with guests at your high-end venue.
How long can my resume be?
It's best stick to a one-page resume! Just like you'd keep small talk lightweight while you take orders and provide drink refills, you want to convey lots of information with few words on your resume.
I'm not feeling confident that my job experience relates . . .
We think it just might! Think of areas where the bottle service role overlaps with other jobs (like customer service, attention to detail, active listening, and customer advisement). You probably have more related experience than you think.
Do I need a cover letter?
Including a cover letter would definitely set off your resume! Think of it as the perfect wine pairing for a delicious meal: Complement your experiences and qualifying certificates with fresh stories that boost your credibility as a bottle service waitress.