As the head waitress, you're there to oversee other waiting staff and provide manage the whole process of keeping customers happy with food, drinks, and excellent service. You check on table layouts and place settings, handle transactions, and make sure everything is in line with regulations.
Can your resume template help you impress a recruiter as skillfully as you impress guests at your dining establishment?
Don't worry about it! We've spent years helping professionals in the restaurant industry, and we've assembled some time-tested resume advice and three head waitress resume examples to get you started.
---
Head Waitress Resume
---
Modern Head Waitress Resume
---
Professional Head Waitress Resume
Related resume examples
---
What Matters Most: Your Skills & Experience Sections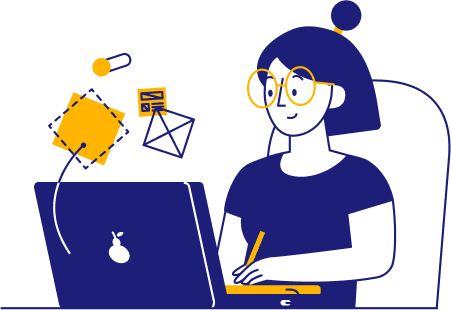 As head waitress, you do more than assisting restaurant guests—you lead a team. Your resume skills section should demonstrate how much you do with profession-specific wording.
We mean saying stuff like "time management" and "seating layouts" instead of just "organization". Whenever possible, avoid flattening your abilities into list items that could apply to any profession.
Make sure you list specific skills, too! This will unfold naturally to an extent when you tailor your abilities around your field, but you can take it a step further: Instead of saying "customer service," specify that you're great at table service.
9 most popular head waitress skills
Guest Greeting
Seating Layouts
Reservations
Table Service
Conflict Resolution
Bilingual (Spanish)
Transaction Accuracy
Welcoming Attitude
Food Orders
Sample head waitress work experience bullet points
When did you use those skills to provide excellent service? Recruiters want to know about the time you used your bilingual abilities to welcome a 17% increase in the number of returning diners, and the way you used your wonderful time management skills to reduce wait times by 22%.
Notice the trend here: Impact. Above all, recruiters want to see that you've made a notable impact within your past roles and made customer experiences better with everything from efficient reservations and seating to a beautifully-set and serviced table.
And you'll need numbers on the side with that! Provide metrics for each bulleted experience point: What kinds of customer satisfaction/return percentages or star ratings back up your achievements?
Here's what we mean:
Surpassed sales targets by 17% by up-selling appetizers, drinks, and entrees
Mentored new waiters by sharing industry best practices, reducing staff adjustment issues and turnover by 34%
Collaborated with front and back-of-house staff members to ensure that diners felt adequately and quickly attended to but not overwhelmed, boosting customer satisfaction ratings by 11%
Managed staff, assigned schedules, and resolved customer conflicts, achieving a 99% employee retention rate
Efficiently managed time, serving 4+ course meals within a minimum time frame of 2 hours, elevating restaurant rating to 4.9/5 stars
Top 5 Tips for Your Head Waitress Resume
Show adaptability

The ability to think on your feet is crucial for seamless staff operations and an optimal dining experience! Show your ability to expect the unexpected by referencing a diverse range of experience points on your resume.

Demonstrate leadership

As head waitress, you should display a strong "can-do!" attitude throughout your resume with experience points that feature initiatives like mentoring staff teams, organizing schedules, and navigating fast-paced dining environments.

Vary your metrics

A lot goes into an efficient team, so highlight the different ways you and your wait staff made a difference. How many different types of satisfaction percentages, retention rates, reduced wait times, or star ratings can you include?

Be authoritative

While it's important to be humble, make sure you display confidence in your head waitress resume. Match your overall tone to what you read in the job description, but use it to show how well you know your stuff when it comes to industry best practices and reservation schedules, too!

Mind your layout

Your resume layout is as important as the layout of your dining floor: You want to guide the recruiter's eye to all your strongest points just like you optimize table setups for quick, smooth order delivery. Arrange your skills and experiences to show off your best!
Objective or no?
. . . Maybe! If you're switching between notably different jobs or just starting out at this experience level, including a resume objective can be the cherry on top of your resume. Just make sure everything you say is fresh and engaging—no repeating your resume points!
How do I pare things down?
Great question—your head waitress resume should only be one page long, so you'll need to use your space wisely! Trim away any experience points that aren't your absolute best, and if you're struggling to part with them, use them for an accompanying cover letter.
What about certifications?
Oh, absolutely include these. If you have a Certified Food Manager (CFM) or California Food Handler's Certification, list it all! Your certs can often shine right alongside your education and skills sections, depending on your resume template choice.