As a beginner waitress, you're just about to take your first steps into the food service industry. Equipped with a pleasing smile, a knack for multitasking, and a dash of resilience, you're more than ready to face the challenge.
Step one to begin your career: build a resume. However, it can be tricky when you're just getting started. Fortunately, we know exactly what you need to do to land your first role.
Check out our beginner waitress resume templates and resume tips. We'll guide you through the process of applying for a new job and let you focus on preparing for interviews instead!
---
Beginner Waitress Resume
---
Modern Beginner Waitress Resume
---
Professional Beginner Waitress Resume
Related resume examples
---
What Matters Most: Your Customer Service Skills & Hospitality Experience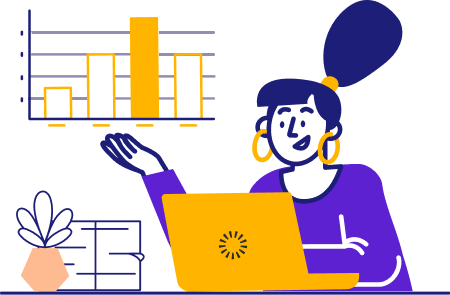 If you asked anyone who's ever worked a day waiting tables, they'd tell you that it's a job that takes a deceptive amount of skill. Those who never worked with customers often don't realize that—which is why your resume needs to accurately reflect your diverse skill set.
As a waitress, you play multiple roles—an advisor, an assistant, and a crucial representative for your restaurant. Your interpersonal skills are unmatched and they play a big part in creating repeat customers and scoring larger tips.
The skills section of your resume is where you can sum all of these things up into one neat package. The idea is to add useful buzzwords that will instantly help you get your foot in the door.
9 best beginner waitress skills
Square POS
Cash Handling
Basic Math
Payment Processing
Beverage Service
OpenTable
Clover POS
Toast POS
Food Service
Sample beginner waitress work experience bullet points
You're used to dealing with disgruntled customers, cleaning up messy tables, and apologizing for orders that weren't fulfilled correctly. You're also juggling multiple orders at the same time, presenting menus, and handling point-of-sale systems while maintaining absolute accuracy.
Fortunately, there's also the other side of the coin, with grateful customers who love the inviting dining experience that you provide.
While challenging on a day-to-day basis, this builds a strong base for the "work experience" part of your resume. Use this section to discuss your accomplishments, and where possible, add some metrics to give them a little more pizzaz.
This can be as specific as mentioning the volume of customers you've handled per shift or how you've improved customer satisfaction.
Here's how to make the most of this part of your resume:
Reduced order errors by 7% through careful order-taking and efficient communication with the rest of the staff
Earned a customer satisfaction rating of 98% by responding to customer questions and concerns
Leveraged Square POS system to manage customer orders and payments for up to 100 customers per shift, ensuring accurate transactions
Maintained cleanliness and performed sanitation tasks in the dining area, reducing health safety incidents and risks by 19%
Top 5 Tips for Your Beginner Waitress Resume
No experience? No problem!

Don't worry if you've never worked as a waitress before—you most likely have a lot of transferable skills from past roles or even just your education. Highlight experience in customer service and hospitality, but also skills related to math, teamwork, and sanitation.

Mention the necessities

As a waitress, you may need a food handler's permit or a special certification to be allowed to serve alcohol. It's a good idea to sort these out before applying for jobs, and once you have one (or both), display it on your resume.

Show off your language skills

If you speak more than one language, even on a basic level, make sure to display it proudly on your resume. Being able to serve international patrons will give you an edge over other applicants.

Express your flexibility

Many restaurants will expect you to work varying shifts, including mornings, days, evenings, weekends, and holidays. If you're willing to do shift work or you've worked such a job in the past, include it in your resume or cover letter. 

Underscore your customer service

Dealing with customers can be equal parts lovely and stressful, so highlight your skills in conflict resolution and de-escalation. You can list them in your resume skills section, but you can also mention times when you were able to avoid fetching the manager and resolved the problem all on your own.
Can I use the same resume more than once?
We really don't recommend it. Although skills and experience may be similar across different jobs, tailoring your resume to the job description shows the employer that you're paying attention—a crucial trait in the hospitality industry.

Do I need to include my education?
It may not be required, but it gives recruiters more insight into your skill set and knowledge. If you lack professional experience, lean into your education and school projects to show that you work well in a team.
How do I format my resume?
The reverse-chronological order is the way to go, meaning that you should list your most recent experience at the top. At a certain point in life, those old jobs and schools become less relevant, so recruiters are used to checking the very top first.