You've whipped up delicious drinks on command while dealing with cranky customers day by day. The food service industry is a challenging environment, but thanks to your drive and confidence, you navigate it with ease.
Your personality wins over even the most demanding patrons, but will your resume template allow you to do the same with recruiters?
It's okay if you're not sure where to begin—that's what we're here for. With our bartender waitress resume samples and resume tips, you'll be able to accurately express why you're the best candidate for your next job.
---
Bartender Waitress Resume
---
Modern Bartender Waitress Resume
---
Professional Bartender Waitress Resume
Related resume examples
---
What Matters Most: Your Bartending Skills & Past Experience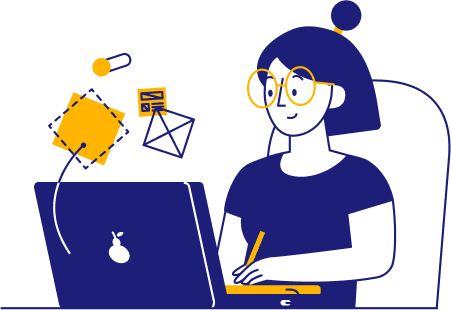 From your outstanding multitasking ability to your seemingly limitless patience, you certainly have what it takes to be an excellent bartender waitress. However, it's not just your interpersonal skills that make you a standout candidate.
Knowing how to mix drinks, an in-depth knowledge of various beverages, and the ability to work with multiple point-of-sale (POS) systems are all equally important in your role. You might also need to memorize dozens of menu options, and that's on top of all the cocktails you know how to prepare.
Much the way you expertly mix beverages, make this section a good blend of things, ranging from your software proficiency to customer service abilities.
9 most popular bartender waitress skills
Cash Handling
Square POS
Food Safety
Beverage Knowledge
Sales Techniques
TouchBistro POS
Customer Service
ID Verification
Toast POS
Sample bartender waitress work experience bullet points
The "work experience" part of your resume is where you can take all of your skills and apply them to real-world scenarios.
Have you used Square POS on a daily basis to serve dozens, if not well over a hundred customers? Or perhaps you've utilized your knowledge of beverages to create a new drink that sold well? This is the place to talk about it.
If you want to add a little extra spice to your resume, try to pepper in some quantifiable metrics to back up your accomplishments. For instance, instead of simply saying that you performed customer service tasks, show off your average customer satisfaction score.
Don't forget to mention tasks that fall outside of the usual scope of your role, as they show you're a well-rounded employee. This can include training new colleagues, helping with shift assignments, or managing inventory.
Here are a few samples:
Delivered excellent customer service by up-selling drinks based on guests' individual preferences, leading to a 12% increase in alcohol sales
Leveraged Toast POS system to reduce order management time per customer by up to 20%
Served 175 drinks per shift on average, with a personal record of 312, strictly following customer orders
Awarded Employee of the Month 5 times within 2 years based on up-selling and consistent customer satisfaction score of 96% or higher
Top 5 Tips for Your Bartender Waitress Resume
Zone in on the job requirements

As a bartender and waitress, your role is pretty diverse, which makes it all the more important for you to really tailor your resume to match the job description. If the company emphasizes making cocktails, talk about your experience in mixing drinks; if there's a larger focus on food service, talk about table management and memorizing menus.

Show that you're job-ready

Depending on where you live, the job might require some mandatory certifications, such as the Alcohol Server Certification or a Food Handler's Card. If you already have those, show them on your resume to express that you're ready to start anytime.

Express your knowledge of the industry

You can underscore your knowledge of the industry with some extra certifications. This includes a Certified Bartender designation, or even beverage-specific certs, like the Certified Beer Server or Level 1 Award in Wines.

Don't forget the cover letter

While food service jobs are very often recruiting, it's still good to stand out, because the good positions tend to get many applicants. Write a personalized cover letter that emphasizes why you want to work at that specific company and also elaborates on your greatest accomplishments.

Emphasize your customer-centric approach

Your excellent ability to build rapport with customers is a major reason why they become regulars, so highlight it throughout your resume. Talk about the way you use personalized menu suggestions to increase sales, but also your conflict resolution techniques to calm down frustrated patrons.
How long should my resume be?
We recommend that you keep it short and sweet at a one-page resume. Focus on relevant experience, such as roles in hospitality and customer service, and your knowledge of cocktails and POS systems.
How to effectively show my skills?
Quantify your impact as best as you can! Customers handled per day, employee awards, or even the number of drinks you know how to prepare will all give your resume a significant boost.
Should I include my hobbies?
If your hobbies & interests are related to the job, this section can further elevate your resume—so if you're a fan of a good craft beer or an amateur sommelier, make sure to pick a resume template that lets you display that.