Loss prevention and customer safety are significant concerns for many business operations. You help by monitoring cameras, patrolling the premises, and performing access control procedures with expert care.
Are you monitoring what professional skills businesses are looking for when hiring unarmed security guards?
We can assist. Our unarmed security guard resume examples are designed to help you portray your skills effectively in 2023, so you can secure your ideal job.
---
Unarmed Security Guard Resume
---
Clean Unarmed Security Guard Resume
---
Modern Unarmed Security Guard Resume
Related resume examples
---
What Matters Most: Your Unarmed Security Guard Skills & Work Experience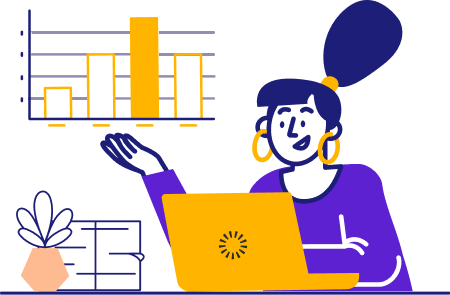 Security guards must have a well-rounded skill set to ensure a great customer experience while keeping buildings safe. So where do you start when creating your resume?
The job description will be a great resource in the process, letting you know the exact qualifications each company is looking for in candidates. For example, some companies may have loss prevention and inventory management as a top concern, whereas others need help with building access control. 
Here are some of the most popular unarmed security guard skills to get you started.
9 most popular unarmed security guard skills
Customer Service
Laws and Regulations
Building Safety
Patrolling
Emergency Response
CPR
CCTV Systems
Card Access Systems
Incident Reports
Sample unarmed security guard work experience bullet points
Your decisions on the job can make or break how a crisis situation is resolved. That means hiring managers will pay close attention to what you've achieved in previous work experience.
Ideally, you'll want to cite key security metrics like reductions in vulnerabilities, accuracy, or building safety scores to help your examples stand out.
Also, remember that just as you make quick decisions on the job, hiring managers also make first impressions in about six seconds. It's good practice to keep your examples concise to let your key patrolling or emergency response skills shine.
Here are a few samples:
Regularly checked windows, locks, and equipment to reduce tampering risk by 54%.
Granted area entry after reviewing credentials and kept records of visitors with 99% accuracy over 4 years.
Filed incident reports after any malfunctions or out-of-place occurrences to assist in improving building safety scores by 65%.
Operated detection systems and carefully monitored results to reduce unauthorized items entering the building by 55%.
Top 5 Tips for Your Unarmed Security Guard Resume
Organize the information

Security incident reports have clear sections for all the information needed for thorough analysis. You want your resume to have a similar feel. Keep your information well-spaced, use clear headers, and use bullet points to break up examples.

Reverse chronological order works best

Listing your most recent jobs first will help emphasize your most relevant abilities in building safety and access systems. It'll help you optimize for success in an industry where security technology and business safety practices are always changing.

One page is an optimal length

Hiring managers sort through security guard resumes fast. You should optimize that by limiting your resume to one page and focusing on the top skills each company is looking for, like knowledge of CCTV systems or emergency response techniques. 

Proofread for accuracy

Even the slightest details can be the difference in loss or threat prevention efforts. Show hiring managers you have an accurate mindset from the beginning with a resume free of grammatical errors. 

Merge technical and interpersonal skills for more impact

Security guards may be in positions where they need to provide a great customer experience while preventing disturbances. Therefore, emphasizing examples like how you enforced building safety policies and explained them to customers in a calm and friendly way can help showcase your abilities.
What do I put in an unarmed security cover letter?
Aim to have your cover letter connect with the company and fill in any gaps present in your resume. For instance, you could explain how you want to use security procedures to help the company achieve its goals while ensuring a great customer experience in the process. 
Should unarmed security guards use a summary?
Unarmed guards with ten or more years of experience can benefit from a resume summary. For example, you could write a few sentences on how you use a combination of CCTV camera monitoring and hourly building sweeps to reduce security breaches by 68%. 
How can I make an unarmed security resume stand out?
A great way to stand out is by tailoring each resume for every job you apply to. For instance, if the company uses intrusion and alarm systems, you could cite specific examples of how you use perimeter monitoring systems to reduce unauthorized building access by 43%.