You're responsible and vigilant. You know you'll perform excellently in surveillance and patrols to detect and prevent disturbances.
Can your entry-level security guard resume template help show you have the right skills for the job? 
When a business wants to secure its premises, hiring managers will carefully look through applicants to choose the best candidates. But how do you stand out with little to no experience? You can use our entry-level security guard resume examples as a guide to success in the process.
---
Entry-Level Security Guard Resume
---
Professional Entry-Level Security Guard Resume
---
Formal Entry-Level Security Guard Resume
Related resume examples
---
What Matters Most: Your Entry-Level Security Guard Skills & Work Experience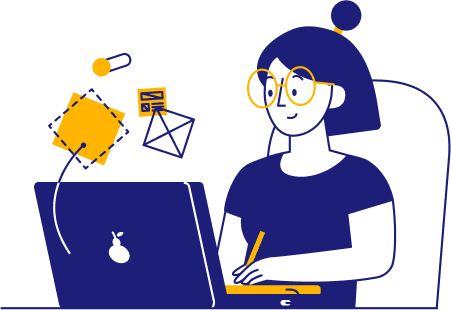 Hiring managers reviewing resumes from security professionals will likely have some fundamental skills in mind they're looking for in the position. However, when you don't have much experience, you may wonder how to optimize for success in this area. 
It's often a great idea to be on the lookout for transferable skills and try to mix in some abilities listed in the job description. For example, risk assessment and conflict resolution capabilities can be transferred from many customer-facing positions where inventory loss or customer service are still a big deal. 
Here are some popular entry-level security guard skills to put on resumes in today's job market.
9 popular entry-level security guard skills
Customer Relations
Conflict Resolution
Policy Enforcement
Team Collaboration
Building Safety
First Aid
Documentation
Loss Prevention
Surveillance Cameras
Sample entry-level security guard work experience bullet points
When applying to an entry-level security position, you're probably also wondering how you can show your previous work achievements are applicable. 
To help you stand out, try to use as many relevant metrics as possible, like reductions in inventory loss or customer satisfaction scores.
You can even pull examples from non-traditional work like volunteering, where customer service or inventory management would still be relevant experiences you could list.
Here are a few samples:
Made an effort to greet every customer in a friendly and helpful way while stocking products to improve satisfaction scores by 34%.
Kept track of inventory records while volunteering at a local hospital to reduce inventory loss or misplacement by 47%.
Monitored entry access information and security cameras while managing the front desk to reduce unauthorized building entries by 76%.
Reported any suspicious customer activity to supervisors while working the sales floor to reduce theft by 44%.
Top 5 Tips for Your Entry-Level Security Guard Resume
Consider an objective

A two or three sentence resume objective can work well for entry-level applicants to display their most relevant abilities immediately. For instance, you could explain how you'll apply your two years of customer relations experience to provide effective security while maintaining high levels of customer satisfaction. 

Proofread for errors

Security guards must be vigilant and detail-oriented to get the best results. You can impress hiring managers in that aspect right away with an accurate and grammatically correct resume.

Use reverse chronological order

When you don't have much experience, your most recent jobs will likely be the most relevant to your loss prevention and customer service abilities. Therefore, you should list your most recent jobs first on your resume to catch a hiring manager's attention.

Action words make examples more impactful

Security guards must always have great response times and perform accurately at a moment's notice. You can make your examples more impactful to show how you'll perform by using action words like "monitored" or "reported."

Keep it organized

When you write incident reports or security briefs, you'll want to organize all the information for easy understanding. You should do the same with your resume to show how you'll perform by using clear headers, 12-14 point font, and bullet points with key metrics.
Is a cover letter necessary for entry-level security jobs?
Not every entry-level security position will require a cover letter. That said, it's a good idea to submit one to explain more details about your passion for the company's mission or how you'll help provide a positive and safe customer experience to stand out in the hiring process. 
Should I list all of my work experience?
If you've worked at several jobs, you should limit your entry-level security guard resume to the three or four positions that are most recent and relevant. It'll help highlight those primary skills suitable for the position your applying. 
Is a hobbies & interests section a good idea for entry-level security resumes?
When you don't have much experience, listing hobbies & interests can be a great way to include additional relevant skills. For instance, if you're involved in sports, that could show your ability to perform athletically in tactical pursuits that may be required on the job.