As a technical support specialist, you've refined your ability to decode complex technical problems and present them in simple terms. Thanks to your work, everyday users are able to navigate the complex waters of technology with ease.
Leveraging your deep technical knowledge to provide users with a frustration-free experience is a highly sought-after skill. However, you'll still need to write an effective resume to beat the competition.
Don't worry—we're here to help. With our technical support specialist resume examples and tips, you're one successful interview away from a job!
---
Technical Support Specialist Resume
---
Professional Technical Support Specialist Resume
---
Formal Technical Support Specialist Resume
Related resume examples
---
What Matters Most: Your IT Expertise & Customer Service Background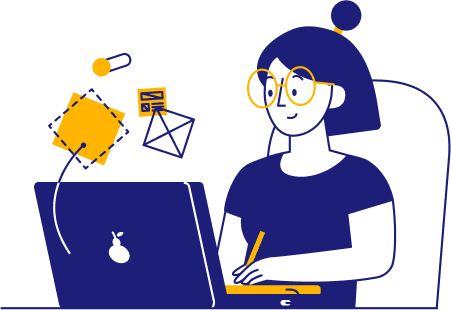 You're a pro with various tech support tools, be it TeamViewer or Zendesk, and that proficiency helps you get through each workday. Thanks to your confidence in various software and hardware, end users walk away happy with their problems all fixed. Use this part of your resume to emphasize that.
For maximum effect, stick to listing your technical skills and software proficiencies in this section, with an emphasis on those that enhance your productivity, such as Jira Service Desk.
Talk about your network troubleshooting expertise and your knowledge of security protocols. If you specialize in a certain niche of tech support, such as cloud systems or virtualization, make sure to highlight it.
9 best technical support specialist skills
TeamViewer
Zendesk
Jira
VMware
Cisco IOS
Wireshark
Active Directory
Norton/McAfee
HWiNFO
Sample technical support specialist work experience bullet points
You've resolved countless tech issues, led cybersecurity training initiatives, and oversaw countless software installations. Let's not forget that you did all this while maintaining high user satisfaction and system efficiency scores!
To make the most of your expertise, don't just list off your daily responsibilities—focus on your greatest achievements where your work made a tangible impact on the end user, or even the company as a whole. Throw in some metrics to make your experience stand out even more.
Discuss your high first-call resolution rates with TeamViewer, the decrease in ticket response times your Jira prioritization overhaul led to, and routines or systems you implemented that boosted overall uptime or efficiency.
Here are a few samples:
Analyzed network performance using Wireshark to identify and resolve network latency issues, resulting in a 22% improvement in overall network efficiency
Improved network uptimes by 23% using Kubernetes to ease peak load and dedicated servers
Managed software installations across 450+ workstations, resulting in an 18% increase in system efficiency
Collaborated on a network overhaul using Cisco IOS, improving connectivity speeds by 26%
Top 5 Tips for Your Technical Support Specialist Resume
Show off your technical knowledge

When you list your technical skills and work experience, make sure to get into the specific software applications and tools you're familiar with. For instance, discuss which remote desktop tools, helpdesk software, or ticketing systems you used to achieve your goals.

Showcase your problem-solving

Your job hinges on your ability to troubleshoot and resolve issues with network and computer systems. Talk about times when you've combined your technical skills with creative problem-solving to resolve complex issues that seemingly had no straightforward fix.

Highlight your knowledge of operating systems

Show that you're proficient in offering support across various operating systems by listing those you're familiar with, be it Windows, Linux, or macOS. Take this a step further in your work experience bullet points by showcasing any specialized troubleshooting you've done for these systems.

Emphasize your customer service

Technical support often involves assisting end users, so showing your excellent customer service can help stand out. Describe instances where you went above and beyond to ensure customer satisfaction, and support your claims with your high client satisfaction metrics.

Don't forget documentation

Creating and maintaining high-quality technical documentation is a less exciting but crucial part of the job. Dive into the documentation you've maintained, making sure to highlight how it improved knowledge sharing and issue resolution within your team or company.
Should I list my certifications?
Absolutely! If you hold relevant certifications such as CompTIA A+, ITIL, or HDI, they're always worthy of a mention. They're rarely mandatory, but they help demonstrate your commitment to technology and customer support.
How can I show my learning mindset?
Demonstrate your ability to adapt to evolving industry trends and learn new technologies. For example, talk about how you studied VPN systems to support your company's transition to remote work, boosting overall employee efficiency. 
How many technical skills should I list?
Carefully study the job description for each role, making note of the skills it emphasizes. Include all the skills it mentions that you're confident with, and then add any other tools, platforms, or toolkits that you're well versed in while keeping it under 9 or 10 skills.