The importance of your role as an IT professional cannot be overstated. Companies cant even operate properly without you and your team ensuring the optimal functionality and security of their computer systems.
Your strong analytical and problem-solving skills took thousands of hours to develop and they are not easy to condense down into a bullet point or two, so crafting a resume might be challenging. 
Luckily, effective resumes aren't really about simply listing your skills. With our resume tips, tricks, and IT professional resume examples, you can write a resume that perfectly communicates everything you're capable of.
---
IT Professional Resume
---
Elegant IT Professional Resume
---
Clean IT Professional Resume
Related resume examples
---
What Matters Most: Your IT Skills & Background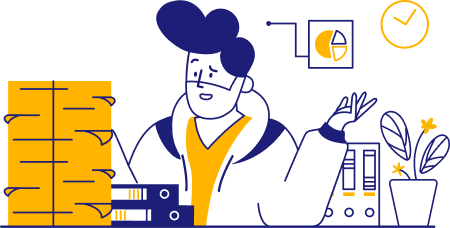 As an IT professional, the number of programming languages, tools, and software you're familiar with will far exceed the space available on your resume. You'll have to be selective, so it's important to make sure you cover all the bases.
Begin by showcasing your proficiency in programming languages, network administration, and database management, taking care to mirror any specific tools or technologies mentioned in the job description. 
You can also include your knowledge of cloud computing platforms, cybersecurity, and IT infrastructure management. Most of your skills should be technical—talk about your people skills during the interview instead.
9 best IT professional skills
Java
Network Administration
AWS
Cybersecurity
Python
macOS
Windows
C++
Linux
Sample IT professional work experience bullet points
In your work experience section, focus on showcasing your achievements and impact through the results of your contributions. This could be anything from deploying new software, streamlining processes, optimizing databases, or bolstering security.
Make sure you use the job description to guide your choices, so you can showcase achievements that are relevant to the role you're applying for. Highlight not only your technical expertise but also your excellent teamwork and communication skills by mentioning initiatives you've led or cross-functional teams you've participated in.
Once everything you have is relevant and focused, you need to make it stand out. The best way to do this as an IT professional is to fill the entire section with facts, figures, and metrics that validate your claims and convey how impressive they are.
Here are some examples to show you what we mean:
Updated workflows for software deployment, tech support, and phone system maintenance, improving efficiency by 17%
Led a team of 3 IT experts in the successful migration of 500+ user accounts to a new domain, achieving zero data loss and minimizing downtime during the transition
Optimized database queries, resulting in a 29% reduction in application response time and improved overall system performance
Spearheaded the adoption of an Agile software development methodology, accelerating project completion by 20% and improving collaboration among cross-functional teams
Top 5 Tips for Your IT Professional Resume
Highlight technical expertise

Your knowledge of programming languages, network administration, database management, cloud computing platforms, and cybersecurity forms the backbone of your role and can't be neglected. Make your experience and expertise clear and undeniable.

Include relevant certifications

Validate your knowledge by including a certification section under your skills. Here you can prove your familiarity with AWS, Azure, ethical hacking, Scrum, or anything else you've taken a certification exam in.

Demonstrate problem-solving skills

While you can't explain your processes in detail (at least not until the interview), make sure to mention successful solutions you've implemented to solve complex problems. You can bag even more points if you talk about a problem that requires skill and experience to identify in the first place.

Illustrate innovation and adaptability

Don't be afraid to include a few technical tidbits in your resume to highlight a unique approach you took to a problem or a new technology you leveraged innovatively. Your resume will be seen by technical employees as well as recruiters, so you can talk about your proficiency in Python and how you leveraged it without worrying that it's too complex for a non-technical audience.

Showcase collaboration

Demonstrate your capacity to work effectively in cross-functional teams and your contributions to successful team projects. Emphasize how your teamwork has resulted in streamlined processes or efficient knowledge sharing—no one likes silos!
How far back should I go with my work experience?
Your most recent experience is always the most relevant, so choose your top three most recent roles for the work experience section. If you're still new to the industry, you can also draw on your educational experience and personal IT projects.
Can I include freelance or contract IT projects on my resume?
Yes, and you can format them just the same as a full-time role. All you need to do is include information about the freelance nature of the project and its duration in the header, so that it's clear to anyone who reads it.
Should I include a career summary?
Yes, career summaries are a great way to introduce your resume. They can't take up too much space, so it's important to be concise—mention your years of experience, a stand-out achievement, and tell the company what you want to achieve while working with them.