You're the go-to person for everyone who is having computer problems, be it your family, friends, or colleagues. Your knowledge of networks, software, hardware, and troubleshooting prowess mark you as the ideal candidate for an entry-level IT role.
The problem with making a resume for entry-level roles is that you might feel your experience is still quite limited, so finding things to say might not come easy. We're here to help you with that.
With our entry-level IT resume examples and career tips, you'll be able to highlight your skills and land more interviews.
---
Entry-Level IT Resume
---
Clean Entry-Level IT Resume
---
Modern Entry-Level IT Resume
Related resume examples
---
What Matters Most: Your Computer Skills & Knowledge of IT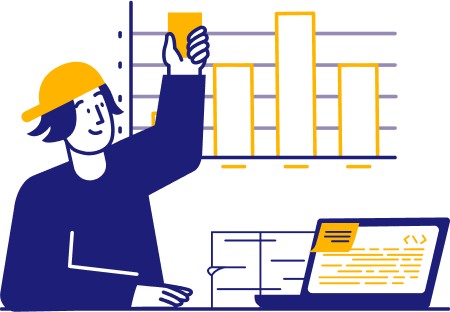 Regardless of the level, working in IT requires a pretty technical skill set. Aside from your in-depth knowledge of Windows or Mac, you're also well-versed in commonly used software, and your skills in digging for answers are unparalleled.
Knowing how to put together a PC or figure out whether it's the power supply or the motherboard that's acting up also comes in handy in IT support roles, so highlight those things too.
When compiling this section of your resume, zone in on all of those technical skills and leave a couple of slots open for your customer-centric approach and ability to explain complex concepts to a non-technical audience.
9 best entry-level IT skills
Microsoft Office
Windows/macOS/Linux
Troubleshooting
TeamViewer
Jira
Zendesk
Network Management
Customer Service
Hardware Installation
Sample entry-level IT work experience bullet points
You may be dreading this section if this is your first job in IT, and even if it isn't, it can feel tricky to fill out. Don't worry—you've got more things to cover here than you might think.
First of all, remember to use the "work experience" part of your resume as a list of your achievements instead of your daily tasks. Listing off everything you did in your previous roles is much less effective than talking about the big-ticket items, such as rebuilding faulty systems or diagnosing network issues.
To give those accomplishments even more power, back them up with metrics. Talk about the exact number of users you've helped per week or per month, or the way you were able to increase network security by 30% with a new protection protocol.
Here are a few options to consider:
Provided timely and comprehensive IT support to up to 30 users per day, reducing downtime by 31%
Assisted in the installation of a new LAN system, improving connection speed by 11% across the entire organization
Troubleshot a wide variety of hardware, including desktops and laptops, leading to a 29% decrease in recurring issues
Maintained network stability through consistent maintenance, diagnosis, and repair, addressing up to 10 issues per week to achieve stability
Top 5 Tips for Your Entry-Level IT Resume
All of your experience matters

Remember that your resume can contain any experience that's even mildly relevant. This can mean past work in IT, such as a helpdesk technician role, but also being part of the programming club in high school; even working in retail is useful here, as it shows your experience in customer service.

Don't forget personal projects

As an entry-level IT worker, you likely won't be expected to know how to code. However, if you have any tech-related projects that you worked on, be it a PC build or a web app, put them up in a portfolio and attach them to your resume.

Match the job description

IT roles are often varied, so try to match the company's exact scope by reading the job description carefully. As such, if you're applying to a cloud computing company, you can highlight your knowledge of network management; a typical helpdesk role can instead emphasize customer service and troubleshooting.

Include extra certifications

While not mandatory, extra certifications can help elevate your resume. If you've earned the CompTIA A+, that's a must-add. Other useful certs include industry-specific options, such as the Cisco Certified Technician or the Microsoft Azure Fundamentals.

Demonstrate problem-solving

Solving issues is the bread and butter of IT work, so emphasize it in your work experience bullet points. Talk about answering tickets, troubleshooting hardware, and achieving high customer satisfaction rates.
Should I write a cover letter?
While not all companies ask for it, it's always a good idea to write a cover letter for an entry-level IT role. Use it to elaborate on your resume and express your passion for both IT and the company in question.
What to do if this is my first job?
Focus on your education, any additional certifications, and personal interest in IT. If you have a relevant degree, talk about projects from college, such as creating a responsive website. If not, you can always mention building computers for friends or troubleshooting for them.
Should I include hobbies?
You can add a hobby section to your resume template if it's looking a little bare, but it won't make or break your application. Try to think of relevant hobbies, such as PC hardware, gaming, or programming.