You're goal-oriented, a quick thinker, and excellent at relating to others. Companies don't know it yet, but you're exactly who they need to manage their sales accounts.
Is your resume promoting you as the best fit for your ideal employer's needs?
We have the resume tips and samples to help you succeed. Our sales account manager resume templates have helped many professionals get going on the job hunt.
---
Sales Account Manager Resume
---
Clean Sales Account Manager Resume
---
Modern Sales Account Manager Resume
Related resume examples
---
What Matters Most: Your Sales Account Manager Skills & Work Experience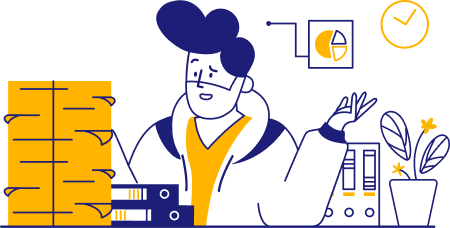 In business, selling is the name of the game. As a sales professional, you'll be at the center of the critical processes that make a company successful. You'll want to show you have the right skills to increase profit through your efforts.
Does one company call for your mastery of Pipedrive or Nimble? One organization may actually require knowledge of SEO, while another wants to know they can count on you for forecasting.
To help you out, here are some of the most sought-after sales account management skills.
9 popular sales account manager skills
Negotiation
Drafting proposals
Project management
HubSpot
Lead nurturing
Email marketing
Referral selling
Zendesk
Account renewals
Sample sales account manager work experience bullet points
In sales, you'll manage moments that can make or break the consumer experience. You'll want to illustrate you're the right fit for this position based on past work experience.
Thankfully, your excellent communication skills will help here. You'll want to use persuasive and concise examples that show your impact on company success.
But persuasive words aren't quite enough to show your impact. It's time to break out the data. Managing accounts makes it easy to do since there are many quantifiable metrics like conversion rates, increases in revenue, and the number of leads generated.
Here are a few samples:
Used HubSpot CRM software to identify accounts with high earning potential to target for a sales promotion that resulted in a 26% increase in revenue.
Implemented a new 6-step lead nurturing process that led to a 42% increase in lead conversion rates.
Led a 10-week pre-launch campaign for 7 new products, resulting in 9,000 pre-orders and $525,000 in net revenue within the first month after release.
Analyzed data using Zendesk to identify opportunities to improve the customer experience, resulting in a 52% increase in customer satisfaction scores.
Top 5 Tips for Your Sales Account Manager Resume
Use proper formatting

Sales account managers will benefit from using reverse-chronological formatting. It'll put your most recent experience first, which will likely be the most relevant to using proper sales processes or things like top CRM software in the field.

Keep descriptions brief

In sales, you use a lot of detailed efforts to formulate selling points and handle objections. However, hiring managers make quick decisions since they get a lot of applicants. So a one-sentence description of how you identified market needs to increase conversion rates by 32 percent can go a long way.

Combine technical and interpersonal skills

Selling involves technical strategy and interpersonal skills to relate to customers. Offer examples combining both skills to have the most impact. For instance, explaining how you analyzed buyer personas to connect better to customers during the sales process can show how you used both.

Limit your sales account manager resume to one page

You want your resume template to appear organized and easy to understand. Avoid including too many details or experiences that don't relate to sales or creating a good customer experience to limit your resume to one page.

Use numbers to show your impact

You know all about the importance of KPIs. Use numbers whenever possible to take an okay resume to a great resume. For example, if you generated 15 percent more leads with a new cold-calling strategy, that would be great information to include.
What if I don't have previous sales experience? 
Use any experience from previous jobs you can relate to sales. Maybe you worked in retail? Listing how you worked with customers and provided high-level service can show you have a people-first mentality that will work swimmingly in sales.      
Should I add a hobbies and interests section? 
If the company emphasizes work culture, it's a good sign a hobbies and interests section would work well and give you an edge. For example, including something like competing in chess tournaments could show you have the strategic thinking skills needed for sales.     
What should my sales account manager cover letter include? 
Use your cover letter to fill in gaps you couldn't fit on your one-page resume. For example, you can give more detail about your sales processes, what got you interested in sales or marketing, or why you want to work for that specific company.