The sales department is often the backbone of a company's success. Your abilities to handle client relations, analyze account data, and identify new market opportunities have set you up for success as a sales account executive.
Is your professional resume up to promoting your top skills?
You've mastered branding, so you understand the importance of presentation when showcasing an offer. You can use our sales account executive resume examples as a template to present your top skills effectively as you promote your sales expertise to land your ideal career.
---
Sales Account Executive Resume
---
Clean Sales Account Executive Resume
---
Modern Sales Account Executive Resume
---
What Matters Most: Your Sales Account Executive Skills & Work Experience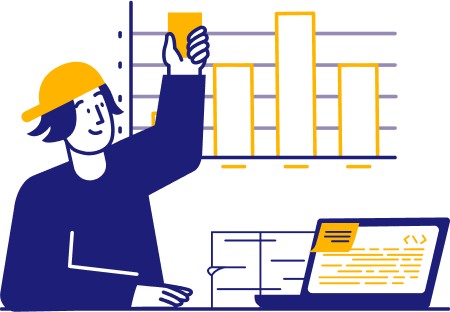 You're used to finding the right angle on promotional strategies. The same can be said when listing the top skills on your resume.
Choosing the right skills is like defining your target market. Review the job description to pinpoint the requirements for the position. For example, if the company needs help with analytics, include your knowledge of HubSpot and Google Analytics.
Here are the most popular sales account executive skills companies look for.
9 most popular sales account executive skills
Prospecting & Cold Calls
Upselling
Consultative Selling
Product Placement
Demand Forecasting
HubSpot
Google Analytics
Client Relations
Salesforce
Sample sales account executive work experience bullet points
Your target market is defined, and your top sales skills have been carefully chosen. The next part of the promotional strategy for your personal brand is having data to back up your claims.
You're used to crafting detailed sales strategies from the ground up, so this shouldn't be too hard to accomplish. Consider the numbers companies usually want to see, like conversion rates, net revenue, and the number of leads closed, to choose quantifiable work experience examples using your top skills.
Remember to keep these short and to the point. For example, a single sentence on how you used consultative selling to close 50% more cold leads can go a long way to show you have the required skills.
Here are a few samples:
Used a combination of Google Analytics and trend analysis for demand forecasting to identify 16 new market opportunities, leading to $1.3 million in new sales.
Used Apollo.io to scrape 1,052 cold leads and conducted a cold calling campaign that closed 162 new clients.
Analyzed data in HubSpot to identify areas of improvement for client relations and worked with the sales team to touch base with clients more often to improve satisfaction scores by 55%.
Implemented a new product placement strategy in retail locations that increased sales volume by 65%.
Top 5 Tips for Your Sales Account Executive Resume
Consider using a resume summary

Account executives have a lot of experience. A 2-3 sentence summary is an excellent way to showcase how you managed accounts with $10.5 million in value and grew them by 63% in the last ten years.

Both technical and interpersonal skills matter

Sales executives are usually client-focused while implementing data-based strategies. Include examples that showcase both sides, like how you conducted market research to identify key pain points that helped you relate better with new leads so you could close 52% more sales.

Aim for one page of highly-relevant information

One page keeps everything you include job-specific. For example, if the company seeks help with client relations, include as much information as possible about your target marketing and customer service strategies.

Use active voice

Active voice will make your examples more impactful. Use words like "implemented" or "analyzed." For example, mention how you "analyzed data from Google Analytics and implemented a new upselling strategy to generate 46% more revenue."

Business metrics are essential

The results you get in the sales field matter a lot. Emphasize key metrics like improving conversion rates by 54% with a new closing strategy.
What if I'm applying for my first account executive position? 
Any prior sales experience, like generating $6 million in career sales, can show your high-level product promotion abilities.
What if I'm struggling to narrow down my experience to one page?
Be as job-specific as possible. For example, if you're applying for a job in the finance industry, include any of your previous experience selling to brokerages or promoting personal finance packages to consumers.
Should I list my education?
Your education still matters to provide a well-rounded view of your business-related skills. If you have a bachelor's degree in marketing or business administration, including that will help.