You fine-tune the art of tutoring, often specializing in one topic and meeting with individual students to improve their progress in a more private and personal setting. You provide all the usual benefits of tutoring, but with a special level of customization that can only be provided in a private setting.
But can your resume template convey the invaluable help that you offer? What crucial skills or components set you apart from a traditional tutor?
Don't worry! We've helped countless private tutors like you, and we've distilled that experience into three private tutor resume examples to help you get started.
---
Private Tutor Resume
---
Elegant Private Tutor Resume
---
Clean Private Tutor Resume
Related resume examples
---
What Matters Most: Your Skills List & Work Experience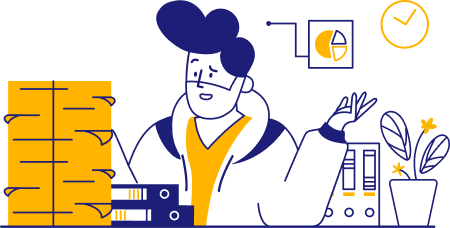 Your professional skills set you apart not only as a specialized private tutor, but as a unique person who offers something that other's don't. Keeping your skills closely related to your profession and niche helps you make strong connections with successful results!
Avoid generic terms that could apply to any profession, like "communication" or "people skills," and think of how you could spin those to align more closely with a private tutoring setting. What and how are you communicating to your students and their families?
Be specific about the skills themselves, too. Think of how to branch more generic skills off for a more detailed snapshot of how you help private clients. Are you amazing with conflict resolution? Are you a pro at Special Education lesson planning?
9 most popular private tutor skills
Lesson Planning
De-escalation
Milestone Development
Project Outlines
Flexibility
Empathy
Lesson Customization
Google Calendar
MS Teams
Sample private tutor work experience bullet points
Now that you've given an overview of the tools you use to get things done, it's time to provide examples of when you've leveraged them for optimal success! When did you tackle an especially tricky lesson track with a struggling student? How did you increase student engagement?
And make sure you provide metrics! Use quantifiable data like graduation rates, grade improvements, and engagement percentages to make each point more credible. Metrics are not only necessary—they're unbeatable.
Your metrics and example points should be especially strong in the context of private tutoring: Most jobs will teach you something that overlaps, but keep your stories and metrics as relevant as possible.
Here are some solid examples:
Crafted a learning log to maintain accountability, improving assignment completion rate by 28%
Developed assessment surveys to gauge student knowledge and improvement twice a month to tailor lessons around recurring difficulties, improving grades by 14%
Improved student assessment scores by 29% through an individualized focus on critical thinking skills
Recognized unique learning styles and utilized 18 tools for communicating learning materials, including educational videos and visual aids, to boost student engagement by 26%
Maximized learning potential for students aged 10 to 20 using research-based techniques, earning a personal feedback rating of 4.9/5.0 stars
Top 5 Tips for Your Private Tutor Resume
Specify your subject

If you specialize in a particular subject, such as software development or social studies, make it clear through your examples. Toss in a few references to key programs and milestones that showcase what you're tutoring!

Leverage context

The best way to strengthen your examples and metrics is by using engaging contextual details. Just like you'd include relevant information to help your students remember key facts better, use brief background details to drive your tutoring qualifications home.

Call upon your references

Testimonials from others can greatly enhance your credibility, so ask around for some professional references! If you've formed close working relationships with clients in the past, some may be willing to write a brief letter backing your excellence as a private tutor.

Keep your points concise

Efficiency is a big part of private tutoring since you have to get as much done during each session as possible. Show your ability to cut to the chase by streamlining your experience points down to the essentials: What did you do to help? How did you do it? Why? What was the quantifiable result?

Match your tone

Make sure the tone of your resume accurately reflects who you are as a private tutor. Do you teach older students with a more matter-of-fact attitude, or do you show plenty of empathy and patience when guiding younger or special needs students?
How long do I make my resume?
Stick with one-page resume! Brevity is critical when you're writing for recruiters that only have a few seconds of power-reading to spare. Save longer stories about your incredible tutor ratings and grade boosts for a cover letter!
Are there any metrics I shouldn't use?
Avoid numbers that don't relate to your core experience point and demonstrate improvement. For example, only mention the number of learning tools you used if it provides context for a boost in student engagement.
Do I still need to include my own education?
Absolutely! Always include your own degree, and bring in any related courses you took on the side, too. Independent classes or tutoring workshops with completion certificates add value!