Distance learning has become an integral pillar of education during the past few years, and you fill a critical niche by offering students support and assistance digitally! Many of your classic tutoring tasks remain the same, like organizing lesson plans and goals around individuals' needs—you might just do it through a Zoom call.
But does your resume template show how you bring tutoring to a new level for online students? Does it showcase what makes your support special?
We'll figure this out in no time! Check out our three online tutor resume examples that have helped so many others before you, and get ready to roll.
---
Online Tutor Resume
---
Modern Online Tutor Resume
---
Professional Online Tutor Resume
Related resume examples
---
What Matters Most: Your Skills & Job Experience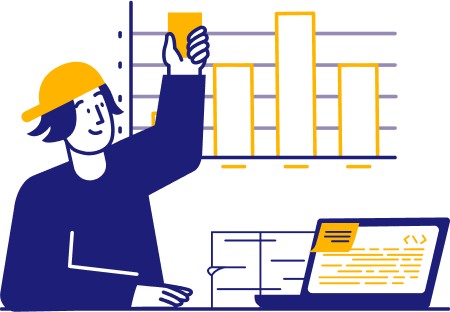 Recruiters skim through your skills for a quick idea of what you can do that sets you apart. What programs do you use to get the job done? Do you have an unbelievable ability to connect with your students and pinpoint where they need the most help?
Stick with skills that relate closely to your profession instead of vague stuff that could apply to anyone: You may be great at communication, but how do you communicate as an online tutor? Do you make awesome PowerPoint presentations or write fun lesson guides?
Make sure you're specific, too. Name tools like MS PowerPoint, and break your awesome student interactions down into what makes them great. Are you especially empathetic? Analytical? Highly organized and clear?
9 best online tutor skills
MS PowerPoint
MS Teams
Zoom
Trello
Canvas LMS
Google Docs
Empathy
Critical Thinking
Goal Adjustment
Sample online tutor work experience bullet points
That's an A+ on those skills! But now recruiters want a few concise stories about how you used them to improve students' grades or increase tutoring accessibility for students without transportation.
Always seek out points from your past that feature strong indicators of the difference you made. Talking about how many students you tutored can help, but make sure this leads up to a dynamic impact point at the end.
Use quantifiable data to measure your impact as an online tutor: Metrics like engagement percentages, ratings, and GPA changes are excellent options.
Check out these samples:
Cultivated an open environment for students through check-in calls and private note boards, encouraging questions, concerns, and feedback in a comfortable environment that boosted active participation by 32%
Improved student assessment scores by 64% through the utilization of the discovery method and stress reduction techniques
Implemented 2+ monthly report cards and lesson summaries, identifying areas for improvement and providing encouragement, bolstering retention by 27%
Furthered career development for graduating students, meeting with students and advisors for coaching and receiving 98% positive feedback on evaluations
Top 5 Tips for Your Online Tutor Resume
Show your style

Make sure recruiters can easily tell how you tutor. Do you host virtual classroom sessions through Zoom for group tutoring? Do you stick with one-on-one calls and maintain a more private connection with students who struggle with group settings?

Adjust your resume to the job

Environmental details like group vs. individual learning, fully online vs. hybrid learning, and what subjects you specialize in are key to consider and align yourself with while applying. What's emphasized most strongly in the job description?

Tailor your soft/hard skill balance, too

Consider your list of skills against the backdrop of the subject(s) you tutor alongside the individual job post. If your subject matter is more technical (do you tutor programming students?), prioritize skills like MongoDB or JavaScript over interpersonal abilities. If you tutor history for younger students, highlight your empathy and patience.

Streamline your layout

We know all about how quickly recruiters have to skim through a mass influx of applications, so we've put together some pretty sleek resume templates for you! Just keep them super readable with concise bullet points, minimal color usage, and highly accessible fonts.

Use your resume as interview prep!

When you write your resume, think of your favorite tutoring experiences and student success stories. Not only will you be more comfortable and confident discussing these in an interview, but your passion for what you do will shine through and set off your skills like nothing else.
What kinds of previous experiences matter most?
Many abilities from previous jobs can apply to tutoring, like interpersonal communication and problem-solving skills. Jobs related to teaching are ideal, but technical jobs or experiences can also bolster credibility for an online tutor, too.
How do I keep my cover letter fresh?
Good question: You really don't want to repeat yourself! Instead of leaving recruiters wondering why you've told the same story twice, build your cover letter out of compelling stories you didn't have room for on your online tutor resume.
How much room do I have?
Just a page! Remember, recruiters have to speed through your resume at first. So if you get too carried away with tales of how you improved grades and led collaborative tutoring sessions, they won't get the impact of as many qualifying traits!