When students need some extra help with their math coursework, you're there with progress assessments and test preparation plans to help them succeed. You work with students to help them understand their lessons and provide extra resources as needed, too.
But how do you nail down the formula for a perfect resume? How do you show the perfect balance of mathematical and teaching abilities alongside your awesome personality?
Not to worry! We've put together three math tutor resume templates and some time-tested advice that will guide you toward the perfect job position to help students out.
---
Math Tutor Resume
---
Modern Math Tutor Resume
---
Professional Math Tutor Resume
Related resume examples
---
What Matters Most: Your Skills & Experience Sections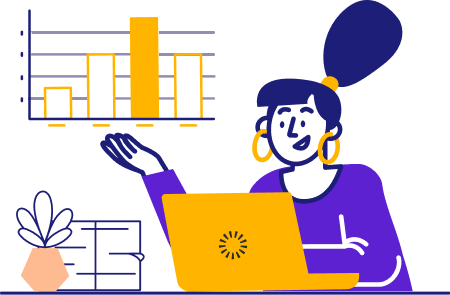 While you need superb math prowess to tutor well, a huge part of your role relies on interpersonal skills! After all, you need to make each student feel comfortable coming to you for help when they're struggling.
Include skills that display the technical knowledge necessary to prepare lesson materials, like "goal-oriented" and "detail-oriented" but show that you're empathetic and adaptable as well.
Make your skills profession-specific and as detailed as possible to keep your resume from sounding generic. Recruiters should be able to know that you tutor math at a glance!
9 most popular math tutor skills
Lesson Planning
Student Assessment
Goal-Oriented
Algebra
MS Outlook
WizIQ
Empathy
Lesson Adaptation
Google Sheets
Sample math tutor work experience bullet points
Now that you've laid out some impressive tutoring skills, it's time to share some punchy examples of how you've used them to help students solve tricky problems!
When did your friendly, empathetic attitude help a student work their way up to a difficult exam? How did your sleek, tidy scheduling ability make it easy to fit tutoring sessions into a family's busy schedule?
Oh, and make sure you provide metrics for those examples of the positive differences you've made for math students! Use quantifiable data like boosted GPAs and increased graduation percentages to demonstrate credibility.
Here are some good samples:
Improved math assessment scores by 27% on average by developing focused math application skills using real-world examples
Analyzed student performance, providing intervention for academic obstacles and improving student GPAs by an average of 1.2
Guided students to an 87% success rate with structured goals, ensuring 30% were easily obtainable, 50% were moderately difficult, and 20% required long-term persistence
Developed unique lesson plans based on students' goals, learning styles, and weaknesses, retaining students for 2 years on average
Top 5 Tips for Your Math Tutor Resume
Specify your subject

So you tutor math . . . but what kind of math? Elementary School basics? College-level Algebra? Trigonometry? Make sure you clarify!

Show off your versatility

Every student's learning style is different, and recruiters need to see that you're ready to help wherever you're needed. Reference a variety of examples that showcase diverse learning styles, lesson plans, or settings.

Pair technical examples with context

You can give those grade increases and graduation percentages extra meaning by adding just a bit of context! What teaching methods or lesson calendars did you use to help students succeed?

Keep your template understated

While you might brighten things up with color on your homework assignments, you should keep things simpler on your resume. Avoid using resume templates with bright colors that could detract from your tutoring accomplishments!

Avoid "floating" metrics

Make sure your metrics tie in with the point of each bullet point. If you include a random headcount or number of tutoring projects you've worked with but give no context, recruiters will wonder what your point is.
How do I stand out to a specific school?
Many tutors work with a particular institution, and you'll want to tailor your resume to each one when you apply. Refer to their job description for hints about how laid-back or rigorous they are so that you can reflect the appropriate examples and tone.
How long do I make my resume?
Keep your math tutoring resume to one page or less! Efficiently share your stories of boosted grades and improved graduation percentages for recruiters to skim quickly.
Do I need an objective?
You might be able to use one if you're entering or switching fields. Whether you're just starting tutoring as a whole or switching over from teaching, you'll want to provide only new information in your resume objective to justify the page space.