You're a spiritual guide, but you're also the glue that holds your community together. You meet people from all walks of life, and you're there to share their happiest moments and support them in their darkest hour.
Between preparing sermons, managing the church budget, and spearheading charity events, your schedule is packed every day of the year. However, don't let lack of time be the reason why your resume doesn't accurately describe the impact of your pastoral work.
Just like you're always there to guide your congregation, we are here to make sure that your work is recognized the way it deserves to be. Our pastor resume examples and resume tips are here to help with that.
---
Pastor Resume
Why this resume works
Churches, like other not-for-profit organizations, survive on charity. Your fundraising skills wouldn't go unnoticed by a potential faith-based organization looking to increase its offerings to other ministries.

You make a strong case for your pastor resume by mentioning how you helped raise more funds than the previous year, and you're more likely to get the job ahead of candidates without fundraising experience.
---
Youth Pastor Resume
Why this resume works
Students are not easy to engage with, especially on faith matters. But if you've found a way to engage with them and increase their program attendance, you can count yourself successful.

It's an advantage in your youth pastor resume if it shows how you leveraged social media platforms like Facebook and Twitter to win them over to attend services, volunteer, be part of community outreach, and so on.
---
Senior Pastor Resume
Why this resume works
Tithes and offerings are the biggest sources of funds for most churches. To keep members motivated and increase their levels of offering and tithing is evidence of your excellent pastoral work. Don't shy away from showing your input in encouraging giving among your congregants.

In fact, your senior pastor resume would be more convincing when you include your contribution to increasing tithe and offering levels and your adherence to financial transparency.
Related resume examples
---
Adjust Your Pastor Resume to Express Your Impact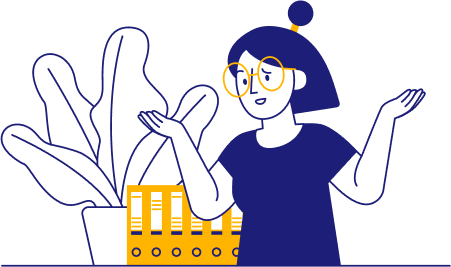 You've already proven you have the required skill set to play such an important role at your church—all that remains is to find the right words to express that.
Your best bet is to let the requirements for the role be your guide. This will often be a job listing, but it could also be inside information from someone you know on a pastoral search committee.
Once you know what's expected of you, tweak your resume to match that. Be specific with your skills and cover all the most important bases, such as counseling, budgeting, and fundraising. Don't forget to include your knowledge of digital tools, be it Church Community Builder or Facebook.
Want some tips?
15 popular pastor skills
Bible Gateway
Planning Center
Advanced Theology
Budget Management
QuickBooks
Scriptural Interpretation
Volunteer Coordination
Fundraising Techniques
Social Media
ProPresenter
Tithe.ly
Microsoft Office
Pastoral Counseling
Biblical Exegesis
Event Planning

Your pastor work experience bullet points
As a pastor, your job can be pretty life-changing. From holding uplifting weekly sermons that instill a sense of faith and hope in churchgoers, to hosting volunteer events and missions that aid various communities, you've touched many lives and made them better through your hard work.
It's not just your faith that has an impact, however. Your ability to manage the daily workings of your church, including budgeting, fundraising efforts, and event planning, is what enables it to continue running and helps it reach greater audiences every year.
In your resume, focus on your greatest achievements. Instead of describing your daily work, discuss its impact and add metrics where possible to really emphasize your reach.
Fundraising is a crucial part of running a non-profit, so discuss annual tithes, charity drives, and other money-raising efforts.
Talk about increasing attendance, engagement, and participation among various age groups.
Show that you're keeping up with the times by highlighting social media growth and engagement or hosting online sermons.
Show the sheer size of your congregation by talking about the number of weekly attendees, yearly growth, or the number of sermons you've delivered.
See what we mean?
Boosted annual tithes and offerings by 24% through effective stewardship teachings and financial transparency using Aplos
Launched 3 new ministries, each of which achieved a minimum of 102 individuals within 6 months
Facilitated community service projects involving 51 youth, which contributed to 29% increased involvement in charitable activities in the local community
Collaborated with a team on FellowshipOne to organize fundraising events, raising 28% more funds compared to the previous year's efforts
9 active verbs to start your pastor work experience bullet points
Organized
Led
Fostered
Promoted
Achieved
Spearheaded
Guided
Helped
Developed
3 Tips for Writing a Pastor Resume if You're New to the Role
Express your knowledge of theology

Show that you don't just have a general knowledge of theology, but you also know how to apply it in a practical ministry context. You can do this by discussing specific courses you've taken, papers or sermons you've written, and workshops you attended.

Show interest in the local community

Even if you're new to the area, take an interest in the church's current missions and mention them in your application to show that you care. Don't forget to talk about how you can apply your skills to help, such as by providing youth counseling if there are a lot of troubled teens in the area.

Update your resume frequently

Each role within the church, from volunteering to serving as a senior pastor, requires a unique skill set and background. Make sure to update your resume for each role you apply, tailoring it to match the skills listed in the job description, but also the church that you're applying to.
3 Tips for Writing an Experienced Pastor Resume
Discuss your financial acumen

Running a non-profit requires a knack for financials, so use your resume to highlight it. Discuss budget management, increasing donations, or finding businesses to donate their services or products to help the church save some money.

Emphasize your impact

Your job immensely impacts your congregation, so don't be afraid to talk about it. Mention increasing attendance, hosting charity events, or hosting community service projects that helped everyone in your area, not just churchgoers.

Talk about your staff

As a senior pastor, you're not just a leader of your community—you also work with numerous staff who depend on you and follow your lead. Express your leadership abilities by talking about staff retention, performance appraisals, or satisfaction rates that show people love working with you.
Should I include jobs I held outside of the church?
It's usually better to focus on your work within the church. Include roles such as ministry assistant, associate pastor, or even past volunteer work.
What kind of metrics should I talk about?
Generally, anything to do with financials, engagement, or church management will make your pastor resume shine. Talk about the number of staff you've worked with, the size of your local congregation, the volunteer events you've organized, or the size of the yearly budget you managed.
How many skills should I include?
When it comes to skills, less is more—as long as you're specific. Instead of stuffing your resume full of generic terms like "leadership," pick 8 to 10 highly relevant skills, such as SermonCentral, or crucial soft skills like community relations.