You're the one to reach out and respond to customer inquiries, answering their questions and reaching a quick, smooth resolution for any issues they might have. You might handle anything from payment processing to following scripts to educate customers on new product plans.
But how do you make sure your outbound resumes get a good response from recruiters? How do you highlight your excellent customer service and phone skills?
We'll handle this. After helping countless professionals like you with their applications, we've put together three outbound call center resume examples to get you started!
---
Outbound Call Center Resume
---
Professional Outbound Call Center Resume
---
Formal Outbound Call Center Resume
Related resume examples
---
What Matters Most: Your Skills & Experience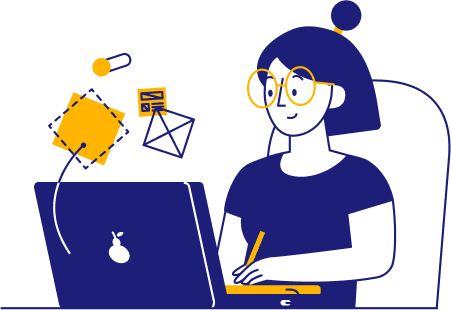 Recruiters need to be able to see your professionalism, efficiency, and quick response times at a glance . . . So, make sure each skill you list relates directly to your role at the outbound call center! Broader terms like "customer service" that apply to many jobs can usually be broken down into more profession-specific words.
For example, don't say "communication" when you can specify that you're good at customer inquiries and education. And don't just use a vague term like "efficiency" when you could state that you're good with time management and multitasking.
Name any programs you use, too. Recruiters want to know that you can rattle off precisely what you're good at just like you'd read a scripted disclaimer over the phone!
9 top outbound call center skills
Active Listening
Zendesk
Process-oriented
Customer Inquiries
Conflict Resolution
Payment Processing
MS Excel
Multitasking
Negotiation
Sample outbound call center work experience bullet points
It's time to show your merits by answering recruiters' inquiries! What have you done in the past to set yourself apart as an outbound call center agent? How well can you summarize your experiences concisely and effectively?
Recruiters want to see what kind of impact you've made in your field. They want to see how you increased the number of customer resolutions per month, or how you contributed to better satisfaction ratings.
About those satisfaction ratings: You'll need metrics like those to bolster your credibility! Include other quantifiable data too, like measurable increases in resolution rates or a boost in customer sign-up percentages.
Here are some sound examples:
Used Excel and ChaseData to track data on pitches and refine outgoing calls, improving customer satisfaction by 34%
Drove the customer loyalty program points benefits during checkout, leading to a 13% increase in customer sign-up rates
Addressed customer questions quickly, enhancing customer satisfaction to achieve 98% positive reviews
Initiated 24+ calls per shift to online customers, providing information that resulted in a 36% increase in purchase rates.
Top 5 Tips for Your Outbound Call Center Resume
Stay concise!

When you call customers, it's imperative that you follow your script clearly and answer their questions quickly. The same goes for your resume template! Provide the information recruiters want as concisely and clearly as possible.

Showcase your adaptability

You're bound to encounter plenty of unexpected questions, concerns, and issues on the job, so pull in a variety of examples. Recruiters want to see that you're ready for anything on the other end of the line!

Speed is a great sell!

Managing a high call volume is important in an outbound call center, and you can demonstrate your ability to keep things moving by streamlining your experience points. State only the essentials. Your accomplishment (with metrics), your reason for doing it, and your method.

Don't go overboard on visuals

While many people think that bright colors or zany fonts will help their call center resumes stand out, they can actually interfere with readability. Recruiters don't have much time to spare, so stick with minimal colors and simple fonts for an easy read!

Cover letters can help

If you're having serious trouble keeping your experience section down to only the best of the best, save some of your outbound calling stories for your cover letter! Just don't repeat your resume points.
How long is the ideal resume?
A one-page resume or less is best. Recruiters can only give you a few seconds of their time on that initial read-through, so you'll need to catch their attention quickly!
What should my writing tone be like?
Revisit the job description for this one. If the outbound call center where you're applying emphasizes a certain tone or attitude, respond to it! If they don't overtly say what they want, mirror their writing style.
What kind of context is good?
Context should be brief but highly informative to set off your experiences and accomplishments. It should always be highly relevant to your outbound calls, too, and strengthen your final metrics whenever possible.