You oversee agents who handle customer calls and customer service issues, ensuring that each goal and metric is met or exceeded. You also hire and train new staff members and analyze call center statistics to identify areas for improvement.
But you might still be wondering how to make your resume exceed recruiters' expectations so that you can land your goal role!
Here's where we can help. After years of assisting call center professionals, we've put together three call center manager resume examples and some time-tested resume tips and pointers for you.
---
Call Center Manager Resume
---
Elegant Call Center Manager Resume
---
Clean Call Center Manager Resume
Related resume examples
---
What Matters Most: Your Skills & Professional Experience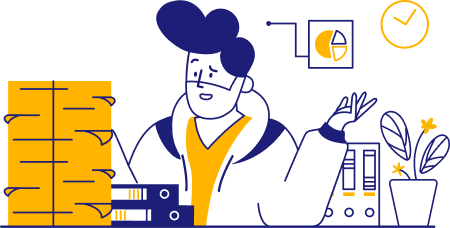 It's time to show recruiters what kinds of tricks you have up your sleeve to help you resolve more complex customer complaints and handle staffing concerns. Each trait you list in this section should apply very clearly to your job role.
That means, if you have more universal abilities like "communication" or "customer service," you should break them down into more fine-tuned points. Use terms that reinforce your credibility as a call center manager, like "de-escalation" or "customer education".
Be as specific as you can with every ability you share! Clearly name any software tools you use and hone skills that demonstrate your ability to manage call center agents and complicated requests with ease:
9 best call center manager skills
Patience
Customer Education
Conflict Resolution
Plan Descriptions
Interviews
Onboarding
Constructive Feedback
Statistical Analysis
Goal Outlines
Sample call center manager work experience bullet points
Skills are crucial, but your experiences are what really make your resume impressive! Recruiters want to see how you've demonstrated leadership and a solid understanding of customer service calls in the past.
Always use achievements that are highly relevant to your field and showcase your impact: Reference the time you helped resolve numerous higher-level complaints to boost customer satisfaction or personal ratings.
And make sure you use metrics like those! Provide increased satisfaction percentages, personal ratings, and reduced manual work hours. These tidbits of quantifiable data are key in bolstering your qualifications.
Here are some samples:
Managed staff scheduling and established target goals for staff members, increasing the yearly call rate by 12%
Assisted customers with escalated complaints, reducing the risk of negative reviews by 47%
Recruited new staff members through social media sites, increasing the number of qualified call agents hired by 16%
Redesigned Doctor.com call routing system, improving customer experiences and reducing wait time by 7+ minutes
Addressed customer questions, receiving 131 5-star reviews
Top 5 Tips for Your Call Center Manager Resume
Deliver information quickly

Recruiters are usually in a hurry to get to the good stuff, so make that easy for them by laying out your experience points clearly and keeping each one organized and to-the-point. (Think of how you'd immediately provide info during an escalated complaint!)

Establish leadership

Make sure your resume skills and experiences show a strong leadership mindset. Mention when you guided new call agents through a fresh call script, or recall the time you took charge of a website overhaul to answer customers' questions before they even had to ask.

Mind the details!

Any manager position requires attention to detail, so proofread carefully and use context to show that you're prepared to handle escalated calls and resolve more complex problems for concerned customers.

Pick a nice layout

We've provided you with three call center manager resume templates, and any of them are bound to look pretty great (not to brag)! But you should still try each one and see which layout puts your best stuff front and center—whether that's your skills section or your experience examples.

Always include your education

That's right: A high school diploma or GED are usually all you need to work at a call center, and qualifying for a managerial role depends more on your experience level than your education.
How long can my resume be?
Stick with just a one-page resume or less here! (That's another good point in favor of streamlining your bullet points, too.) Two-page resumes are usually among the first to go, especially if the recruiter's in a hurry.
How do I make my resume memorable?
Revisit the job description! Look for details that make each particular call center unique and mirror back any key terms like "target goals" or "engaging customers".
What should go in my cover letter?
Good question! If a success story about revamping the call escalation process or speeding up call volumes is too long for a clean bullet point, the cover letter might be its perfect home. Just make sure you never repeat your resume points!