You fill the critical role of ensuring patients' quality of life by helping people with disabilities, injuries, or taxing illnesses. You work with your patients to provide treatments, guidance, and evaluations that enable them to recover and live independently.
But how do you share the most appealing balance of medical and interpersonal skills on your OT resume? Have you chosen the ideal resume template to present your technical knowledge alongside a compassionate bedside manner?
Don't worry, we've got this. After years of helping professionals like you, we've developed three occupational therapy (OT) resume examples that will empower you to take the next steps towards helping others.
---
Occupational Therapy Resume
Why this resume works
Good listening skills and understanding a patient's concerns are all essential aspects showcasing your passion for helping people in your occupational therapy resume.

Let's say you've addressed patients' queries and requests which in turn reduced their anxiety levels. Add that in! Finding work experience that matches the qualities employers are looking for (active listening, in this case) will highlight your professional competency like a charm.
---
Occupational Therapy Assistant Resume
Why this resume works
Got key strengths in communication and quick adaptability under your belt? Leverage it to the maximum!

Besides securing your occupational therapy assistant resume with impressive skills, adding work experience such as fostering real-time communication or making timely adjustments in treatment plans can prove to be incredibly eye-catching for hiring managers.
---
Occupational Therapy New Grad Resume
Why this resume works
In the sea of interns, how can your resume stand out? Here's where achievements can change the dynamics.

Notice how Kevin's occupational therapy new grad resume includes an unrelated work experience as a server. However, what makes the experience shine is the contribution to the restaurant's growth by boosting sales for side dishes and beverages. Optimize your resume with impactful achievements and prove yourself different from the average applicant!
Related resume examples
---
Adjust Your Occupational Therapy Resume to Fit the Job Description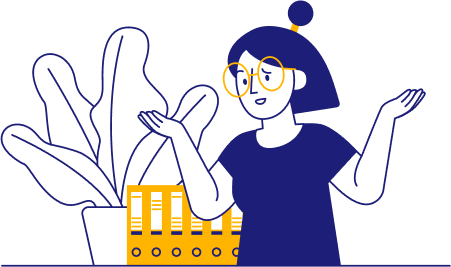 From familiarity with adaptive equipment to speech-language therapy, individual job roles require a wide variety of skills. When you read each job description, tailor the skills section of your resume accordingly. Match their focal points to show how your skill set aligns with the job.
You'll also want to pay attention to whether the job is more focused on technical, hard skills, or soft skills. If the company you're applying to is built around patient comfort, don't exclude interpersonal abilities, even if your primary skills are technical.
Need some ideas to get started?
15 best occupational therapy skills
Doxy.me
Patient Advocacy
Speech-Language
MedBridge
TherapyEd
LinkedIn Learning
ReDoc
WebPT
Patient Assessment
Casamba
MS Teams
Google Workspace
MBI
Epic
Cerner

Your occupational therapy work experience bullet points
While your resume should mirror the job description in terms of what they value the most, make sure you present your compatibility through experiences, not repetition. Think of impactful experiences you've had with your patients that you can leverage to demonstrate your effectiveness.
How did you improve overall patient recovery times for your practice? Did you develop a patient development or recovery planning system that made it dramatically easier to log progress?
Just make sure you set off those achievements with metrics so that recruiters can see solid numbers to quantify the difference you've made. And always use active verbs and language to demonstrate your enthusiasm for bettering patients' lives.
Percentages can indicate improved recovery times
Reduced work hours show that you can organize and streamline treatment
Increased patient retention rates demonstrate the longevity of your approach
Positive feedback ratings speak to your helpful methods and positivity
See what we mean?
Documented over 286 patient evaluations and progress notes using the Epic system under superior guidance, ensuring an error rate of 0
Regulated modalities such as ultrasound and electrical stimulation with precision, contributing to a significant decrease in pain levels for patients and earning a personal rating of 4.9/5 stars
Identified trends in patient outcomes through WebPT's data analytics, leading to a 9.6% reduction in patient relapse rates
Integrated Google Workspace's advanced search features to quickly locate critical patient information, reducing search times by 19% and weekly work hours by 7 on average
Administered the Montreal Cognitive Assessment (MoCA) and recorded results using the MBI software, improving cognitive evaluation efficiency by 34%
9 active verbs to start your occupational therapy work experience bullet points
Regulated
Administered
Identified
Communicated
Advocated
Documented
Integrated
Ensured
Leveraged
3 Tips for Writing an Occupational Therapy Resume Without Much Experience
Leverage overlapping experiences

Not everyone has a background in occupational therapy, but even if your previous jobs were unrelated, they still helped you learn translatable skills. After all, graciously assisting a frustrated customer utilizes empathy and resolution skills that you'll also use to help struggling patients.

Try out a career objective

A resume objective can be ideal for quickly outlining what drives you toward occupational therapy and which of your traits qualify you for it. It's also the perfect opportunity to connect with a specific company.

Cite achievements from college

Don't underrate the power of academic achievements! If you earned an eye-popping GPA or excelled at any projects or contests related to medicine or helping others, these can boost your credibility.
3 Tips for Writing an Occupational Therapy Resume if You've Already Got Some Experience
Leverage a summary

As a more experienced professional, you may benefit from using a resume summary to quickly overview some of the shining capabilities and achievements that relate to the specific job role. Just don't repeat these points later!

Nix older educational milestones

If you've been using your Bachelors of Occupational Therapy to help reduce stress levels and develop recovery plans already, there's no need to dig deeper. Only list your highest education on your resume.

Highlight only the best

By now, you've been working in relevant roles long enough that you can set aside any jobs unrelated to occupational therapy. Pick just three or four jobs that really showcase your best work . . . and then focus on your best experience points!
How long should my resume be?
Stick with a one-page resume! Recruiters need to be able to skim your qualifications quickly, so make sure you streamline that process by keeping your patient success stories concise.
Can I include extra certifications?
By all means! If you're certified in First Aid, CPR, Special Education, or anything else that will help you assist your patients in overcoming their obstacles, don't leave them out.
What metrics do I use?
Your metrics should be solid and clearly reinforce your final impact point. If you have a random number like a headcount or monthly appointment lineup, provide quantifiable data that shows how it made a difference.