You work as a primary contact practitioner, working with each patient to assess and treat any musculoskeletal issues that might affect their spine. You may work as a solo practitioner or have your niche carved out at a facility, but either way, your patients' well-being is at the forefront of your mind.
But what resume template will allow you to convey your knowledge of the skeletal system and your desire to help others? What skills should you include?
We'll help you set things straight in no time! Take a look at our three chiropractor resume examples for some ideas on how to make your skills shine.
---
Chiropractor Resume
Why this resume works
When you hone your skills from years of experience and support them with modern tools to deliver patient-eccentric treatments, then be sure employers will be coming your way with job offers.

To ensure that you can match these high expectations, your chiropractor resume should emphasize your ability to leverage technologies such as ChiroTouch software to shorten patient wait times and boost outcomes.
---
Chiropractic Assistant Resume
Why this resume works
Your ability to function in a multi-disciplinary team speaks of your adaptability to changing work environments to suit the needs of patients and improve overall outcomes. Such flexibility is easily noticeable by hiring managers.

To turn this into an advantage in your chiropractic assistant resume, show how you collaborated in team activities while emphasizing your impact by including a quantifiable achievement in posting better patient results.
---
Chiropractic Front Desk Resume
Why this resume works
Healthcare practices are strictly regulated to meet patient safety, data privacy, and service quality standards. Whatever you do, ensuring compliance with such regulations comes first, and adhering to them will endear you to potential employers.

Mentioning your role in achieving AAAHC accreditation and meeting HIPAA compliance in your chiropractic front desk resume could be the magic bullet that gets you hired.
Related resume examples
---
Tailor Your Chiropractor Resume to the Job Requirements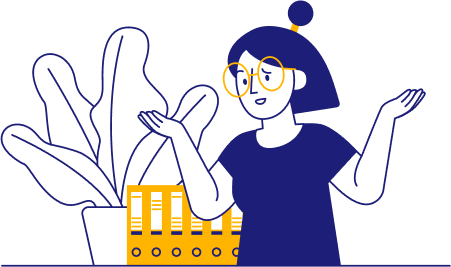 It's time to compare the list of skills you have to the skills the job ad asks for! Highlight your list with whichever skills and abilities complement or overlap with those in the original job listing. Don't just repeat skills back, though.
Look for strategic ways to word your skill list items clearly but memorably in a way that ties them directly to your profession . . . and to the individual job listing! Use the job ad for guidance on which skills to feature. Do they use Zoom for remote patient assessments like you do? Be as technical and specific as you can.
Need some ideas?
15 top chiropractor skills
OpenEMR
Jira
AppointmentPlus
AdvancedMD
InDxLogic
Active Listening
Patient Education
MS Excel
Zoom
InDxLogic
MS Teams
Medical Billing
Patient Records
WebPT
DrChrono

Your chiropractor work experience bullet points
Instead of simply repeating terms from the resume to get past the ATS, go a step further and include context to leverage your achievements within your field. Think of the experiences you've increased team efficiency or reduced wait times to help your patients feel better.
Always quantify your successes with metrics to show you're serious. Just make sure you use active verbs and language to set those points off, metrics and all.
Efficiency increase percentages are a great success metric
Include patient satisfaction percentages
An increase in new patients per month indicates your good professional reputation
Mention any budget savings that occurred thanks to your strategies
See what we mean?
Implemented strategies to reduce patient wait times that resulted in an average reduction by around 26%
Decreased record retrieval time by a cumulative average of 4 hours per week by implementing streamlined processes for tagging and tracking records.
Improved staff productivity by 32% through effective scheduling and workload management in Jira
Developed a streamlined documentation system that reduced paperwork errors by 37%
9 active verbs to start your chiropractor work experience bullet points
Implemented
Improved
Developed
Decreased
Enhanced
Streamlined
Revolutionized
Verified
Instituted
3 Tips for Writing a Chiropractor Resume Without Much Experience
Mention relevant projects

If you're looking for some creative ways to bulk up your work experience, think back to any projects you participated in that "just make sense" for a chiropractor to have done. For instance, if you worked on your college's anatomy exhibit . . .

Never forget context

You can make any experience point pop more by adding a few words of context. Why did you do what you did? How did it help?

Call up your references

If you know any former bosses, managers, colleagues, or professors, see if they'll write you a professional letter of recommendation for you to include with your resume. Having someone vouch for your ability to improve a chiropractic practice can make a big difference!
3 Tips for Writing a Chiropractor Resume if You Already Have Some Experience
Use a summary

A resume summary is a great way to polish up your resume. Just don't repeat any of the same points! Provide your reader with fresh traits and a quick experience that will benefit the practice's patients to boost your credibility as a chiropractor.

List only your most recent education

Now that you've come this far and built up some experience, make sure you're consistently putting your best foot forward. That means only highlighting your highest level of education and chiropractor certification.

Use reverse-chronological formatting

When you put your most recent experiences first, you naturally give recruiters an easy way to see how you've grown if you arrange your bullet points wisely. With each patient who visits you for adjustment, show how you improve the quality metrics at your practice just a little more!
Should I include an objective statement?
You can certainly include a resume objective if you lack much prior experience that's relevant to your role as a chiropractor! Your objective gives recruiters an idea of which qualifications you're leveraging towards your new job.
What metrics are best for me?
As a general rule, your best metrics are your strongest ones! But of course, it helps if those metrics center around patient wellness and a positive, encouraging work environment for your fellow chiropractors.
What extra certifications should I include?
While every practitioner like you should list their basic chiropractor degree (the close to a Master's, the better!), many also need to obtain special certifications based on the state where they work. Don't leave these out if they apply to you!