As a visual merchandising specialist, you're the creative mind behind retail displays that captivate shoppers. Your role involves crafting eye-catching arrangements, coordinating product layouts, and ensuring an inviting shopping environment.
With a flair for aesthetics, you draw customers in and enhance the overall shopping experience. However, crafting a resume that effectively showcases your skills in such a visual and creative role is no easy task.
Luckily, we're experts in this field, and our tips can help you ace your job search! Just follow our handy visual merchandising resume examples and read our tips to impress the recruiters.
---
Merchandiser Resume
Why this resume works
Sales and more sales are the languages that the merchandising world understands best. And if you want to be successful in it, you better tailor your merchandiser resume to emphasize your role in driving up sales and increasing profit margins.

Some perfect examples are $17.4K increase in sales and $57K boost in quarterly sales revenue illustrated in Laura's job-winning piece.
---
Visual Merchandising Resume
Why this resume works
Craft your visual merchandising resume to showcase experience and credentials in creating appealing displays for the companies you have worked for. To further impress the recruiter, confidently prove how your skills and knowledge helped your previous employers make more in-store and online sales.

A perfect example would be how you leveraged Google Analytics to grow upsell and cross-sell revenue by 12 percent.
---
Retail Merchandiser Resume
Why this resume works
While displaying a consistent track record of impactful achievements is a plus for your retail merchandiser resume, one more thing will set you apart from other applicants.

Showcasing the competent use of relevant tools and software such as TradeGecko, Yotpo, Apollo Retail, to name but a few, is a sure bet to get you noticed.
---
Fashion Merchandising Resume
Why this resume works
Fashion is a very visual industry, so prove you can create compelling visuals to attract customers' attention. Like Charlotte does with this fashion merchandising resume, detail your measurable achievements, such as increasing product visibility and sales by 19% and executing captivating window displays and in-store visuals that increased foot traffic by 39%.

While that will definitely catch the recruiter's attention, leverage the job description to personalize your resume to fit the company's needs.
---
Visual Merchandising Manager Resume
Why this resume works
How good are you at creating aesthetic displays that will have people stop and walk into the store? Whether you created displays for in-store or the company's online store, be sure to prove how good you were at your job.

Let your visual merchandising manager resume show that you can adapt, fit, and excel in your new role just like you did in your previous positions.
Related resume examples
---
Build a Visual Merchandising Resume That Impresses Recruiters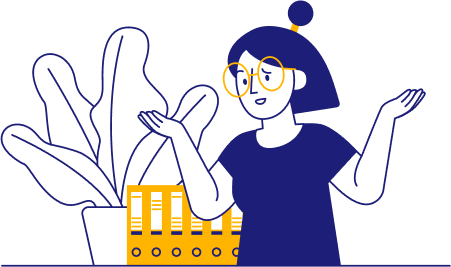 Your expertise plays a pivotal role in creating captivating displays, and your resume should reflect this. Focus on highlighting skills specific to the field and avoid generic terms like "detail-oriented."
For visual merchandising specialists, technical skills related to design software, spatial arrangement, and understanding of color theory are essential. Mention tools like Adobe Creative Suite, 3D rendering software, or CAD programs that you're proficient in.
Emphasize your ability to curate product displays, ensuring they're visually appealing and aligned with the brand's aesthetics. More importantly, focus on the fact that your knack for visuals and impeccable taste both do the trick in getting customers interested.
How about some examples?
15 popular visual merchandising skills
Merchandising Design
Retail Display Creation
Space Planning
Product Arrangement
InDesign
SketchUp
Adobe Photoshop
CAD Software
Color Theory
Trend Analysis
Retail Branding
PLM Software
Inventory Management
C-Design Fashion
Google Analytics

Your visual merchandising work experience bullet points
Your role encompasses the creation of captivating retail displays, optimizing product placement, and enhancing the shopping experience. While those daily tasks are essential, the work experience section of your resume should emphasize your significant achievements over routine duties.
Why? Because your effectiveness in display building translates into increased foot traffic, higher conversion rates, and enhanced customer satisfaction. All of those things are crucial to a healthy business, so it's a good idea to put them in the spotlight.
Highlight measurable results, such as percentage increases in sales, customer engagement, or foot traffic, due to your visual merchandising efforts. Utilize specific metrics to substantiate your contributions and make them stand out.
Highlight the percentage increase in sales revenue attributed to your visual merchandising strategies.
Quantify the rise in foot traffic generated by your displays or noticeable upticks in in-store entry numbers.
Showcase your ability to turn browsers into buyers by noting how you enhanced the conversion rate.
Highlight the impact of your work on inventory management by discussing how your strategies reduced excess inventory and accelerated turnover rates.
See what we mean?
Led visual merchandise team to create captivating in-store displays, resulting in a 32% increase in foot traffic and sales
Utilized SketchUp for 3D visual merchandising that led to a 27% improvement in store layout planning
Managed inventory and store operations using Retail Pro, which led to a 47% improvement in stock availability
Conducted regular store visits to ensure visual standards were consistently met, which resulted in a 43% improvement in visual consistency
9 active verbs to start your visual merchandising work experience bullet points
Conceptualized
Revitalized
Designed
Implemented
Collaborated
Elevated
Analyzed
Oversaw
Synchronized
3 Tips for Crafting a Visual Merchandising Resume Without Much Experience
Highlight your academic projects

Discuss how you led or contributed to projects during college, such as creating mock retail displays, organizing visual merchandising workshops, or participating in retail marketing campaigns. This demonstrates your practical knowledge and enthusiasm for the role.

Every achievement counts

Emphasize your achievements, such as a high GPA or academic awards. This highlights your dedication to learning and your ability to excel in coursework related to visual merchandising.

Tailor your career objective

Craft a career objective that aligns with the visual merchandising specialist role you're targeting. Clearly express your passion for visual marketing, your willingness to learn and grow, and your enthusiasm for contributing to a brand's success.
3 Tips for Writing an Impressive Visual Merchandising Resume as an Expert
Emphasize your areas of expertise

If you've specialized in particular aspects of visual merchandising, such as window displays, in-store layouts, or seasonal promotions, highlight this in your resume. Tailor your resume for the job you're applying for, emphasizing your strengths in the areas that align with the job description.

Spotlight cross-functional collaboration

Visual merchandising often involves working with cross-functional teams, including marketing, store operations, and sales. Highlight your ability to collaborate effectively with these teams, emphasizing how your strategies have complemented marketing campaigns, boosted sales, and enhanced the overall shopping experience.

Show off your industry knowledge

Visual merchandising and marketing are ever-evolving fields, so show that you're doing your best to keep up with the latest trends. Mention extra courses you've taken, workshops you've attended, or conferences you like to go to.
What skills should I include?
Focus on job-specific skills, such as software proficiency in various CAD and design tools, as well as useful abilities like market research and stakeholder management. Ensure they demonstrate your ability to create a magical shopping experience.
Which resume format should I pick?
Choose a clean, professional resume template that complements the creative aspect of visual merchandising without overshadowing the content. A well-organized, aesthetically appealing template can enhance your impact while maintaining readability.
Should I include a career summary?
You can, but it's not obligatory. To make it beneficial, tailor the summary to the job, mentioning the company and role specifically. Highlight your key proficiencies in visual merchandising, such as optimizing layouts or spearheading successful brand collaboration.