Anyone applying for a loan can use some helpful guidance along the way. You help with excellent client service, application evaluations, and creating effective data payment plans.
Have you properly evaluated your top skills? Can you present them effectively with your current resume template?
Banks rely on loan officers to approve clients for the right types of loans and funding, so they'll want to ensure you have the right skills for the job. You can use our loan officer resume examples as an easy template for success in the hiring process.
---
Loan Officer Resume
Why this resume works
Even the best and brightest in the world can't practice as a mortgage loan officer without a Mortgage Loan Originator (MLO) license. Before you do anything, add your MLO to your loan officer resume in order to be seriously considered for future roles.
---
Mortgage Loan Officer Resume
Why this resume works
You oversee the end-to-end mortgage process as an officer. That means the more you know about each distinct step, the better you'll perform.

Showing a progression in the business from underwriter to closer to officer on your mortgage loan officer resume emphasizes your strong foundation to recruiters.
---
Loan Officer Assistant Resume
Why this resume works
Attention to detail is a critical trait for a successful loan officer assistant. After all, you're dealing with numbers in a business where every decimal point carries significant implications for the client.

Show potential employers that you have an affinity for money math by showcasing your finance degree on your loan officer assistant resume.
Related resume examples
---
Create a Tailored Loan Officer Resume for Each Job Description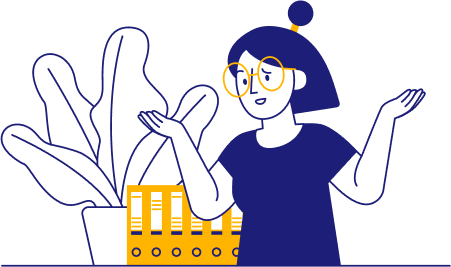 When applying to banks and lending offices, you've probably noticed each company has its own unique specialties and needs from loan officers. That's why you must tailor the skills you list for each job you apply to.
For instance, if you were applying to a bank needing a loan officer specializing in mortgage loans, you could include skills like property evaluations and FHA loans.
Need some ideas?
15 best loan officer skills
Mortgage Loans
Portfolio Management
Experian CreditWorks
Client Relations
Microsoft Office
DocuSign
Bloomberg Terminal
Commercial Loans
Financial Analysis
Team Collaboration
Quickbooks
Regulatory Compliance
TransUnion TLOxp
Salesforce
Encompass

Your loan officer work experience bullet points
You'll have caught the hiring manager's attention with top skills like regulatory compliance and portfolio management listed on your resume. The next step is to show them what you've achieved while using those abilities as a loan officer.
A great way to optimize is by using metrics-based examples to help illustrate what you achieved.
Also, try to keep each example short and simple to make your impact clear, just like you'd do when outlining essential financial information for clients.
Here are some great metrics hiring managers will love to see on loan officer resumes.
Abandoned loan rate: When you approve someone for a loan, you want them to go through with the deal rather than going elsewhere, so banks will want to bring on loan officers who can sell clients on the benefits of working with their organization.
Customer satisfaction: When you meet with clients, it's important to provide them with friendly and helpful service, so banks will always be concerned about satisfaction scores.
ROI: Every bank will want to know the expected returns you can achieve after loan approvals.
Net charge-off rate: When you approve loans, you want to ensure the customer can pay it off, so reducing net charge-off rates is an excellent sign of quality performance.
See what we mean?
Reviewed Loan Prospector findings to support the accurate submission of loan files, leading to a 12% reduction in application rejections.
Utilized Encompass to efficiently process 32+ monthly loan applications and reduced turnaround time for borrowers by 27%.
Leveraged Salesforce to nurture 46+ qualified leads monthly and increased loan applications by 51%.
Engaged in networking events to expand the client base, which grew the business referrals by 24%.
9 active verbs to start your loan officer work experience bullet points
Achieved
Leveraged
Managed
Underwrote
Integrated
Analyzed
Processed
Reviewed
Monitored
3 Ways to Optimize a Loan Officer Resume if You Lack Experience
Fill in with transferable skills

When you don't have much work experience as a loan officer, you still will have many transferable skills you can apply from other fields you've worked in. For instance, jobs involving customer service or data analysis would apply well to show you're detail-oriented for a financial position while providing an outstanding client experience.

Emphasize skills gained through education

Your bachelor's degree in finance, business administration, or other related fields will have provided you with many abilities that have prepared you to succeed. For instance, you could explain how you received a 96% overall grade on a class project where you made a detailed analysis of end-of-year income statements.

Use a career objective

A resume objective will help showcase your top financial skills and connect with hiring managers on why you want the job. For instance, you could explain how you're a motivated financial professional who is eager to apply your two years of portfolio management experience to help clients get the best results when applying for loans.
3 Tips to Elevate Your Loan Officer Resume When You Have Experience
Keep your resume to three or four jobs

Limiting your resume to three or four jobs is optimal if you've worked in many financial positions. You should list your most recent jobs and those most relevant to key skills the company is looking for, like mortgage loans or Experian CreditWorks.

Add a summary

Showcasing some impressive experiences right away can impress hiring managers in financial positions. For instance, you could explain how you've managed a portfolio of accounts valued at $2.1 million over your 11-year career while limiting net charge-off rates to just 1.2% during that time.

Emphasize measurable impacts

When you have experience, you'll have much more data you can include about ROI and customer satisfaction scores. Ensure your work experience examples have data points about what you've helped banks or lenders achieve.
Can my resume be longer than one page?
You should limit your loan officer application to a one-page resume. If you're struggling to narrow it down, consider ways to narrow in on essential company needs. For instance, commercial lenders would be very interested in your portfolio analysis and business evaluation skills.  
Do I need to write a unique resume for each job? 
Every bank and lending organization operates a bit differently, so it is important to customize your resume each time. That way, skills like Quickbooks or credit analysis that a company is looking for will stand out to hiring managers while reviewing your resume. 
Why are action words important on a resume? 
Action words like "reviewed" or "analyzed" are a great way to make what you achieved sound more impactful. For instance, you could say you "analyzed credit profiles of loan applicants in Equifax Decision Power to boost approval quality, leading to a 54% decrease in net charge-off rates."