Librarians don't just shelve books (although that is a consistent part of the job!) . . . they manage budgets, hold staff meetings, connect patrons with various resources, and ensure that everything's kept in order.
So, how do you create a resume that's as organized and exciting as your library programs calendar? What skills do you include?
Don't worry: We'll help you out here, just as you help each patron who needs help with online job applications. We've compiled three librarian resume examples based on years of experience assisting professionals like you!
---
Librarian Resume
Why this resume works
Libraries no longer enjoy big budgets like several decades ago. Therefore, every dime that comes your way should be efficiently used to keep processes moving. With this in mind, tailor your librarian resume to show some frugal financial skills.

In this case, managing the library budget and ensuring you save costs where possible is a good point to highlight.
---
Library Assistant Resume
Why this resume works
Library patrons keep coming to the facility as long as they keep deriving value from the stocked resources. You're good at your job, so you'll ensure that outdated and irrelevant materials are not part of the general library spaces.

Don't stop there; go ahead and show in your library assistant resume how that initiative improved material relevance percentage, and the job will be yours to lose.
---
School Librarian Resume
Why this resume works
Libraries primarily exist to support literacy. You ensure students not only have access to materials but also improve literacy levels. If you can show how you ensured a vibrant reading culture among students in your school librarian resume, you're on your way to the next job.

You can do this by showing your initiative to support literacy programs and measurable outcomes among students.
Related resume examples
---
Tailor Your Librarian Resume to the Job Ad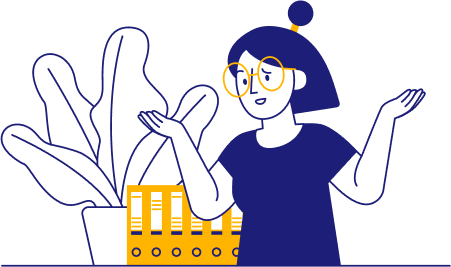 Every library is different, just like every patron and every librarian! Personality traits that don't fit in smoothly at one library branch might be a perfect fit for another. So when you look at each job ad, keep an eye out for skills and traits you have that already align.
If the job description seeks someone with a bubbly personality for a friendly but firm school librarian position, don't bring up any austere personality traits! You'll also want to keep in mind that many technical and business-related skills go into being a librarian.
Be highly specific when you list your skills to show that you understand what recruiters really want to see on your resume. Insight into what technical abilities you can use to help their community, too!
Need some cool ideas?
15 popular librarian skills
Tableau
Koha
MySQL
Beanstack
Moodle
Evergreen
CORAL
Dublin Core
Empathy
Conflict Resolution
Budget Analysis
Google Sheets
JSTOR
OPAC
Drupal

Your librarian work experience bullet points
Now, no matter how many of your amazing librarian skills align with the job requirements list, avoid "plagiarizing" when it comes to your experience section! You don't want to just repeat the job description, even though you should hearken to it.
Reference the library's mission statement while leveraging your own experiences to show how you align with key values. When did you help set up a little quiet corner for that sixth-grader to meet with their math tutor? How about the time you totally revamped movie night to appeal to a wider patron audience?
And don't forget two super-important things: Metrics and active verbs. Provide quantifiable data like patron return rates and satisfaction survey results to measure your success. Utilize active verbs and language, too!
Budget savings: How much money did you save last quarter?
Feedback ratings for your library programs demonstrate a positive community impact
Reduced turnover rates show that you've helped your work environment thrive
Hours reduced per week can demonstrate your strategic thinking
See what we've been saying?
Engaged 4 out of 5 students in the school's annual reading challenge using Beanstack to encourage a love for reading
Achieved a 24% reduction in the library materials acquisition budget my implementing a data-driven collection development strategy
Assisted in cataloging new acquisitions, contributing to a 93% decrease in processing time that saved 14 manual labor hours biweekly
Facilitated information literacy sessions for local community members, resulting in a 48% increase in the number of library card registrations
9 active verbs to start your librarian work experience bullet points
Guided
Facilitated
Organized
Promoted
Developed
Spearheaded
Outlined
Budgeted
Overhauled
3 Tips for Writing a Librarian Resume Without Much Experience
Pick a good layout

We have three librarian resume templates for you to try out so that you can see which layout makes your individual set of qualifications so strong! If you're most proud of your experiences, display them like you'd display various books to match that month's theme. If you feel like your skills and certs are extra impressive, give them their own side column!

Use overlapping experience from odd jobs

You don't have to work in a library to learn how to handle a disgruntled visitor! If you build up some qualifying librarian experiences while working at a restaurant, boutique, or bookstore, include them on your resume as long as they're relevant to the librarian role.

Consider a career objective

An objective statement can be a perfect way to add fresh value to your resume if you're running out of internships or other sections to flesh out your qualifications. Just address that particular library and tell them why you want to work there (and how you're qualified to).
3 Tips for Writing a Librarian Resume if You've Got Some Experience Already
How many jobs should I list?

By this point, if you have plenty of experience, you may need to start narrowing things down! It looks better to include only three or four jobs under your experience section than it does to list six. Keep to just a few, and go into greater depth about how they made you a better librarian for your community.

Trim up from the bottom!

When you're experienced enough to start running out of room on your resume, start trimming away the least relevant points first. You don't need to list your high school diploma under your MLS, and you don't need to add any jobs that aren't super relevant to a librarian's job.

What else should I include?

If you have anything else to add to your librarian cover letter and resume, like letters of professional recommendation or additional certificates, why stop yourself? Just add a line that lists your attachments after the term "Enclosures:" and you'll be looking good!
How do I get past this ATS thing?
This is part of the reason we emphasize looking through the job description for keywords that you align with! By including keywords and unique snippets of wording, you can make it past the ATS organically to ensure that you reach a human being!
Are there any "bad" metrics to leave out?
Metrics that are just "drifting" numbers aren't too great. If you're looking at a metric that isn't measuring the final impact of what you did to make improvements, it's not doing you much good. Go for something stronger, like a success percentage or personal feedback rating instead, and use the rest as context.
Do I really need an objective or a summary?
Well, maybe not if you have enough other cool sections like internships, certifications, and college projects listed on your resume (or just a downright jaw-dropping professional history). If your resume looks complete and offers recruiters plenty of info on why you'd make a great librarian, you might be all set!