As lead data engineer, you're there to translate big data sets into usable, digestible info by employing a scientific mindset and a knack for infrastructure analysis. You look at large data groups with data scientists, often working to hone architecture solutions that make their jobs easier.
But how do you pack all that information into your work experience and still have a good resume template? How can you ensure that nothing falls through the cracks?
Don't worry: We have three examples and plenty of time-tested resume tips that have helped many other data engineers, and they're waiting to inspire you next!
---
Lead Data Engineer Resume
---
Professional Lead Data Engineer Resume
---
Formal Lead Data Engineer Resume
Related resume examples
---
What Matters Most: Your Skills & Work History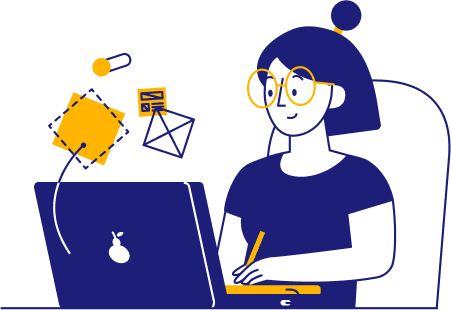 Talk about technical! Your skills list should be almost all tech—save your soft skills for the experience section to give you some interesting context for your achievements.
When you list your skills, bear in mind that recruiters expect basics to be a given. So shun anything generic like "teamwork" that could apply to any type of job, and go right for the exact tools you use.
And be specific about them! List them by name, and spotlight any unique programs you favor. Feel free to group similar programs together, but break them down into individual tools.
For example:
9 best lead data engineer skills
Python
Java
AWS
Redshift
Scala
SQL
Looker
Census
Athena
Sample lead data engineer work experience bullet points
Now, make no mistake: Technical skills like those are awesome! But recruiters want to hear the rest of the story. How did you turn those superpowers into results?
Talk about the time when you used AWS to completely transform your company's infrastructure to boost profits. And don't forget about those key changes you made to the data pipeline to improve accuracy and data quality!
By the way, those profit and accuracy increases are great examples of metrics, which you'll want to use as the cherry on top of each experience point. You need quantifiable data to show that your efforts made a positive difference.
Here are a few samples:
Improved and maintained over 43% of data infrastructure in AWS, increasing accuracy by 9%
Designed the infrastructure required for optimizing extraction and transformation of data using AWS to improve loads by 62%
Built cross-functional relationships with 24 data scientists, PMs, and software engineers to understand data needs, resulting in a 27% increase in data quality
Drove the design, building, and launch of four new data models and data pipelines in production, surpassing deadline expectations by an average of 8%
Mentored nine data engineers and 10+ other engineers and business leaders in all aspects of data management, reducing manual hours by 20 per month
Top 5 Tips for Your Lead Data Engineer Resume
Demonstrate project ownership

In a lead data engineer's role, you'll need to demonstrate your ability to guide your team through a project's entire lifecycle. Make sure at least a couple of your experience points reflect this!

Show your advancement

At your level, you also want your resume to exhibit a strong trend of growth over time. The more recent your experiences and achievements get, the more complex and impressive they should be.

Use excess achievements in your cover letter

We know: It can be hard to pare down! Sometimes you just can't bear to part with a project launch memory you're proud of, and that's understandable—but save it for your data engineer cover letter! What doesn't fit on your resume might make a perfect letter introduction instead.

Get inspired with examples

Looking through other good resume examples can inspire your own. You can get ideas for bullet points as well as which templates flatter your individual credentials. Maybe you can even add some bold or italicized styling to highlight how you improved data quality!

Use good metrics

Yes, that means that some metrics aren't great: For example, team headcounts or project counts don't mean much on their own. If you include data like this, make sure it serves as context for solid and quantifiable results.
Do I customize my resume for every job application?
Oh, yeah! Take a look at each data engineer job listing and look for commonalities that jump out at you. Do they mention Redshift, which you're amazing with? Do they emphasize AWS, which you've spent years using? If so, highlight overlaps like this in your resume.
How long should my resume be?
One page, and that's it! It can be tricky to pack all the data-heavy examples of what you have to offer into one page but think of it as being similar to your actual job role. It is!
What about recommendation letters?
Letters of recommendation can be a great way to emphasize your credibility and complement your resume. It can go a long way when a colleague or prior employer recognizes your expertise in ETL, implementing data architecture, or building quality assurance checks and balances.