You're an expert at designing, implementing, and maintaining Juniper networks, and you've mastered the art of maintaining reliable and secure connectivity.
You seamlessly strike a balance between safety and performance, but how do you get recruiters to see that through a one-page resume? It can seem tricky, that's for sure.

Don't worry—we've helped engineers like you land their dream roles before. Check out our handy Juniper network engineer resume templates and tips and you'll be well on your way to your next job!
---
Juniper Network Engineer Resume
---
Professional Juniper Network Engineer Resume
---
Formal Juniper Network Engineer Resume
Related resume examples
---
What Matters Most: Your Knowledge of Juniper Network Engineering & Relevant Experience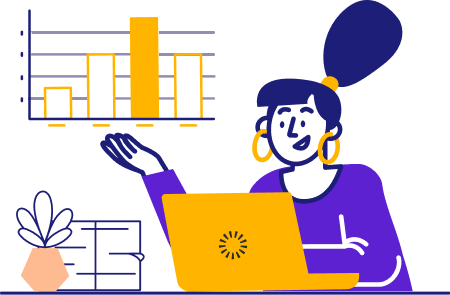 From navigating Junos OS to managing Juniper Security Director's security policies, you have a thorough understanding of Juniper products and how to leverage them effectively. Your expertise doesn't end there, though—you're just as well versed in other systems and tools like Cisco IOS and Wireshark.
While certain soft skills like problem-solving and teamwork are beneficial, it's best to let them shine through your work experience. Throughout the skills section, focus primarily on your technical know-how.
Prioritize listing Juniper-specific networking skills and certifications first, followed by skills that highlight your well-rounded expertise as a network engineer—and don't be afraid to go into the specifics of each protocol, platform, language, and tool that you're confident with.
9 best Juniper network engineer skills
JNCP, JNCIS
TCP/IP, LAN/WAN
Python
BGP, OSPF, ECMP
SolarWinds
VMware vSphere
IPSec & VPN
Network Optimization
Network Security
Sample Juniper network engineer work experience bullet points
Throughout your career, you've meticulously designed, implemented, and troubleshot Juniper network routers, switches, and firewalls. You've seen several upgrades and migrations from the planning stages through to successful transitions.
In addition, you're no stranger to relying on network analytics to track performance and the impact of changes, using tools like Juniper Space Network Director for insights.
The good news is that you can treat your achievements the same way by including data and hard metrics to emphasize their impact. For example, mention the way you optimized network stability and add a percentage to express how big the improvement was.
Don't forget your soft skills, too. Highlight your strong collaboration by mentioning working with network architects and IT project managers to build out and optimize the company network infrastructure.
Here's what we mean by all this:
Optimized Juniper MX routers, improving network stability and reducing downtime by 30%
Led a server migration and server virtualization effort that improved server speed by 17% without an increase in downtime
Deployed network monitoring using Juniper Space Network Director, resulting in a 20% faster response to network incidents
Leveraged Ansible for network automation tasks, reducing configuration time by 34%
Top 5 Tips for Your Juniper Network Engineer Resume
Quantify your network impact

Include quantifiable metrics to show your expertise in optimizing network performance, and make sure to be specific about the tools that helped you get there. For instance, you could say that you implemented network security measures using Juniper SRX Firewalls, reducing security incidents by 50%.

Flaunt your technical expertise

It's one thing to always be specific and name-drop certain software, but you can make your achievements more tangible by mentioning real-world contexts. If you configured and maintained IPSec VPNs to support the work of 500 remote employees, that'll sound a lot more impressive than just saying that you know all about IPSec.

Highlight your adaptability

Network engineering is a fast-evolving space, so it's worth emphasizing your willingness to continually learn new technologies and tools. For instance, highlight the professional development or self-study that you undertook on your journey to specialize in Juniper network engineering tools.

Dive deeper in your cover letter

Use your cover letter as a chance to elaborate on your approach to networking and tell the other side of your story. Discuss your career-defining projects, the challenges you've faced, and how you used your unique skill set to overcome them. Treat it as an extension of your resume.

Showcase your problem-solving skills

As a network engineer, a large part of your job is troubleshooting and resolving network issues. As such, make sure to talk about times when you've combined your technical skills and unique out-of-the-box thinking to diagnose and resolve complex issues hampering your network.
Should I list my certifications?
It definitely helps—particularly those related to Juniper networking, such as JNCIA, JNCIS, or JNCIE. While some roles won't require it, displaying your certs will help assure recruiters that you're committed to your field. Don't forget to mention the CompTia Network+ or CCNA if you have those, too.
What if I don't have relevant experience?
Simply focus on the transferable skills you've gained from your background in network engineering instead. Talk about your understanding of network protocols like TCP/IP, virtualization technologies, and general IT support work.
How many technical skills should I list?
Carefully read through the job description for each role, and add all the skills it mentions that you're confident with. If there are other languages, protocols, or toolkits you're well-versed with, add them as well. Try to stay at around 8 to 10 skills.