You've sharpened your technical prowess and strategic thinking, expertly navigating complex network infrastructures. From network design and implementation to leading and mentoring junior engineers, your expertise makes this job look easy, even though it's really not.
You certainly have the experience and the skills to woo recruiters, but you'll also need a strong resume that stands out from the crowd.
We're here to guide you. Our senior network engineer resume templates and tips helped many engineers score their dream jobs. Here's how you can land yours, too.
---
Senior Network Engineer Resume
---
Elegant Senior Network Engineer Resume
---
Clean Senior Network Engineer Resume
Related resume examples
---
What Matters Most: Your Network Engineering Skills & Experience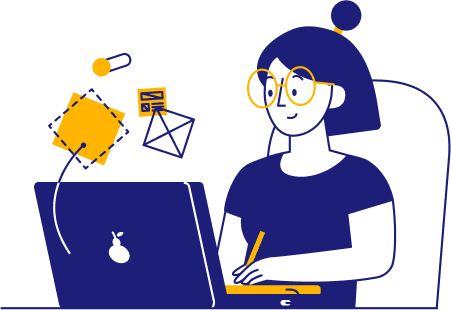 With a deep understanding of cloud infrastructure, troubleshooting, and security, you're a quick thinker who tackles various problems with ease. Leveraging tools like Wireshark or Nessus, you're always one step ahead.
While you're well-versed in protocols like TCP/IP and BGP, and a pro at working with operating systems like Cisco IOS and Juniper Junos, your soft skills are no joke, either. 
As an exemplary team leader, you have a knack for nurturing junior engineers' development, and you're the one people want in their corner when network crises happen.
To show hiring managers that you're the person they need, focus on your technical fluency with each protocol and operating system.
9 most popular senior network engineer skills
Network Design
TCP/IP, LAN/WAN
Wireshark
OSPF, BGP, MPLS
Implementing Networks
Disaster Recovery
Network Diagnostics
Cisco IOS
Network Virtualization
Sample senior network engineer work experience bullet points
As a senior network engineer, you maintain and upgrade network security and systems, monitor performance, and identify problems before they can evolve into a catastrophe.
In your line of work, your objectives and achievements are easy to quantify—and that's the best way to underscore your impact. By including concrete figures, you reaffirm your skills and experience, raising your profile in the eyes of a recruiter.
For instance, most senior network engineers use tools like SolarWinds Network Performance Monitor to ensure efficient network operations. However, specifying that you leveraged SolarWinds to reduce network downtime by 25% and optimize bandwidth utilization by 20% places you firmly above candidates who don't include figures to bolster their impact.
Here are a few examples of quantifying your accomplishments:
Oversaw the implementation of a new network infrastructure, leading to a 40% improvement in system performance
Leveraged Wireshark to conduct proactive troubleshooting and regular maintenance, reducing network downtime by 27%
Led a team of 6 network engineers to roll out a company-wide network security upgrade, reducing security incidents by 43%
Led a network virtualization initiative, resulting in a 22% drop in company-wide hardware costs
Top 5 Tips for Your Senior Network Engineer Resume
Elaborate on your optimization strategies

Instead of simply stating that you've improved network performance, go the extra mile by mentioning strategies you've used to get there. For instance, mention how you leveraged load balancing or bandwidth management to improve network efficiency by 15%. This gives hiring managers more insight into your exact skill set.

Showcase your security expertise

Network security is a major concern for most organizations. Show recruiters your security expertise by discussing measures you've implemented to protect against threats, for instance, firewalls or VPNs. Include figures that show the results of your work, such as the percentage drop in security issues.

Mention your certifications

If you have relevant certifications like the CCNP, CCIE, or CompTIA Network+, be sure to display them on your resume. Most roles won't require them, but they demonstrate a high level of knowledge and commitment to networking and are worth drawing attention to.

Highlight your disaster recovery planning

Network failures do occasionally happen, and your ability to quickly recover from one is vital. Discuss your past disaster recovery strategies, supporting them with figures, such as recovery time, that showcase your impact on the organization's business continuity.

Demonstrate your technical proficiency

Mention specific network hardware and software systems you're familiar with, such as OpenVPN or Juniper Junos. Remember not to just say that you used them, but also show the impact you had with them, for instance, "Implemented Juniper Junos for optimizing company network routing, improving data traffic efficiency by 20%."
How can I highlight my proactive approach to networking?
Show your drive to stay forward-looking in the networking space by highlighting initiatives you've taken to stay up-to-date on the latest developments in networking technology—for instance, training in emerging fields like SDN or IoT networking.
Should I include a resume summary?
Resume summaries are often generic, particularly for a senior network engineer with a lot of experience to list. If you do include one, tailor it to the company you're applying to, and make sure to mention a career-defining achievement.
How can I demonstrate my leadership skills?
As a senior network engineer, being able to successfully lead a team to success is crucial. Highlight your experience leading projects and mentoring junior engineers, sharing details of your team's achievements in the form of quantifiable metrics where you can.