As a CCNA network engineer, you design, implement, and maintain complex computer networks using Cisco technologies. You ensure seamless connectivity and optimal network performance through constant optimization and troubleshooting efforts.
It can be difficult to imagine how you can express your skills and achievements on a resume without getting into the long and technical details. However, that's what it takes to land your next job.
This is where our expertise and CCNA network engineer resume templates can help. Follow the resume tips we set out here and you'll end up with a resume that both demonstrates all of your best skills and fits on just one page!
---
CCNA Network Engineer Resume
---
Elegant CCNA Network Engineer Resume
---
Clean CCNA Network Engineer Resume
Related resume examples
---
What Matters Most: Your CCNA Skills & Network Engineering Experience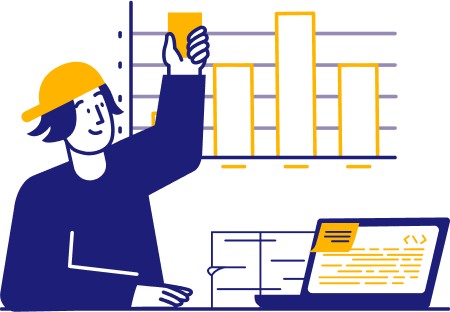 You might think that the skills section of your CCNA network engineer resume is redundant—after all, you've got 'CCNA' in your title, your certification is prominently listed, and your skills are chock full of Cisco network technologies.
However, this is precisely the right thing to do. It's risky to rely on recruiters' assumptions about your skills based on the CCNA title—it's always safer to explicitly list them. This is even more important for AI-powered resume screenings, which will specifically look for Cisco-related keywords.
In addition to your complete Cisco arsenal, you can also include a range of other relevant software like Splunk and Putty which you use alongside Cisco products during your projects.
General knowledge of network engineering is also worth a mention, such as your understanding of LAN/WAN and TCP/IP networking.
9 most popular CCNA network engineer skills
CiscoIOS
Packet Tracer
Wireshark
Putty
Cisco AnyConnect
SolarWinds
GNS3
Cisco Prime
Splunk
Sample CCNA network engineer work experience bullet points
Your work delivers very tangible results, from improving network performance and reducing downtime to cutting costs for clients. As such, the best way to format your work experience is to focus on achievements and results.
By listing your achievements, you can show how you personally brought positive outcomes at your previous positions. You can also approach highly technical subjects without detailed explanations—just talk about the result now and discuss your methods during the interview.
To take it to another level, you should back up your statements with figures and metrics. This showcases the wider impact of your achievements and gives them a more tangible feel.
Here are a few examples for your resume:
Successfully designed and deployed scalable network infrastructure for a multinational company, supporting 1000+ users across multiple locations
Implemented VLAN segmentation and optimized network traffic flow, leading to a 25% reduction in congestion
Maintained AWS Direct Connect & VPC to improve bandwidth throughput and reduce network costs for clients by 17% on average
Spearheaded the implementation of a secure remote access solution using Cisco AnyConnect VPN, reducing support tickets related to connectivity issues by 38%
Top 5 Tips for Your CCNA Network Engineer Resume
Highlight your CCNA certification

Including "CCNA" in your title implies that you have the certification but it doesn't explicitly say so. Make sure to list your certification to validate your skills, and throw in the CCNP for more advanced roles.

Demonstrate troubleshooting abilities

Mention specific instances where you resolved complex network issues effectively to showcase your troubleshooting abilities and in-depth knowledge of relevant systems. For example, you could talk about a time when you identified and rectified a severe VLAN misconfiguration issue.

Showcase soft skills

Rather than listing soft skills on your resume, it's more impactful to showcase them through your work experience bullet points. By mentioning times you led a team, spearheaded a project, or made a presentation for key stakeholders, you can demonstrate that you have the interpersonal abilities needed to excel at such tasks.

Express your care for security measures

Maintaining network security is a crucial aspect of your role, so emphasize it in your resume. Discuss instances when you've implemented security protocols, such as when you used Nessus to scan for vulnerabilities or established IPSEC VPNs for secure data transmission.

Keep it concise and targeted

If you're applying for a role that specializes in Cisco technologies, make sure you mention them frequently throughout your work experience bullet points. In addition, keep your resume concise—you can elaborate on it in the cover letter.
Should I include non-Cisco networking experience?
Yes, it's fine to showcase experience in other areas, especially if it demonstrates a broader knowledge of networking concepts. However, remember to prioritize Cisco technologies if that's what the role requires. 
Should I include a career summary?
You can, but only if you tailor it to match the job description. Pick an impressive achievement to mention and show that your vision is closely tied to that of the business you're applying to. This is also the place to express your long-term interest in the company.
Should I include a separate section for certifications?
If you have multiple certifications to showcase, it's certainly helpful. Since the people reading your resume will be aware of the relevant certifications, you can just include the acronym or initialism rather than typing out the title in full.