You certainly keep busy with so many guests passing through, taking care of everything from routine bedding and towel changes to soap refills and vacuuming. There also might be an unexpected mess or two to clean up—you're already on it, though!
But how can you convey your efficiency and eye for detail on your resume? What skills should you include, and how do you make the most of your work experience?
Don't worry about it! We've got three hotel housekeeping resume examples for you to try out so that you can look your best for recruiters.
---
Hotel Housekeeping Resume
---
Elegant Hotel Housekeeping Resume
---
Clean Hotel Housekeeping Resume
Related resume examples
---
What Matters Most: Your Skills & Experience Sections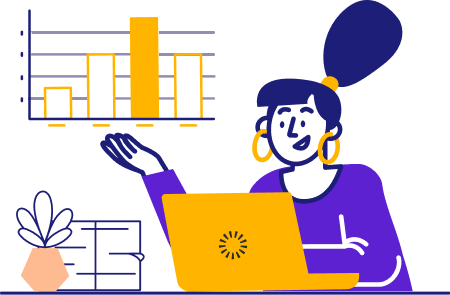 Your skills section shows recruiters what you can do in list form, allowing them to skim your abilities quickly. List what makes you great at housekeeping and empowers you to guarantee a welcoming experience for each new guest.
Make sure each of your skills are highly relevant to your profession, and don't be afraid to get really detailed! Instead of saying "cleaning," specify "towel replacements" and "bedding arrangement."
It might feel a bit like splitting hairs at first, but being highly specific about your abilities can make all the difference:
9 most popular hotel housekeeping skills
Disinfection Protocols
Vacuuming
Towel Arrangements
Bedding Refreshment
Adaptability
Attentive Listening
Customer Greeting
Laundry Services
Delivery Services
Sample hotel housekeeping work experience bullet points
While your skills list might be looking spick-and-span, recruiters want to see examples of what you've done. When did you manage an unusually quick turnaround rate during a big nearby conference? How did you improve efficiency rates while cleaning for your hotel?
As you might guess: The main point of each experience example should be impact that you've made with your work. Recruiters want to know how you make a difference!
Metrics are the key to solidifying your qualifications as a hotel housekeeper. Provide quantifiable data like customer satisfaction percentages or employee retention rates (thanks to your efficiency and responsiveness).
Here are a few examples:
Systematized communication by introducing Optii Solutions to upper management as a way to increase staff efficiency, resulting in a 38% decrease in overtime that saved $11,000+ per month
Cleaned rooms thoroughly with an eye for details like pressing pillows and misting to settle bedding wrinkles, resulting in 0 check-in complaints from guests
Communicated with linen staff and the head of housekeeping assistant, collaborating to exceed guest expectations while increasing efficiency by 29%
Awarded Room Attendant of the Month 7 times by co-workers for upbeat attitude, willingness to help, and fast room cleaning rate that elevated completion from 2 to 3 rooms per hour
Top 5 Tips for Your Hotel Housekeeping Resume
Objective vs. Summary

If you're switching fields or starting out with an entry-level position, you may want to introduce your career goals (and qualifications for them) in a brief resume objective. If you've been making your way in hotel housekeeping for a while, a summary that highlights your best traits might be better.

Vary your metrics

You want to keep your resume fresh and avoid redundancy at all costs, so make sure you include as many different metrics as you can. Not everything should be a percentage or a dollar sign—but if you're struggling to find enough data variety, you can spice things up with context like hotel names or events, too.

Keep it brief

Streamline each experience point so that you don't exceed one or two lines of text. Otherwise, your experience section will start looking cluttered, conveying the opposite of the vibe you want!

That means one page only

Yep, we mean one page. Just about any recruiter automatically prefers one-pagers over two since they're faster to read through. And don't forget that you'll be able to share more details about your desirability in your cover letter.

Use the best-fitting template

That means you'll want to use a resume template that puts your greatest achievements right in the spotlight! So, if you're highly experienced as a hotel housekeeper, you'll probably want to put your experience front and center. But if your other sections are more impressive, emphasize them in their own column.
Do I need to customize each time?
Yep, it's worth it! Research the hotel company or host a bit and see what they're all about. If you're working for a cute little bed-and-breakfast, you'll want to use a friendlier tone than you would while applying for a major chain!
What about additional enclosures?
Good one: Alongside your resume and application, you really should consider that cover letter. And if you have any professional recommendation letters from previous managers, employers, or even professors, don't forget those!
How flashy is too flashy?
If the word "flashy" comes to mind, we'd already recommend dialing things back a bit! You want to come across as sleek and professional in terms of your resume's looks, no matter where you're applying. Keep up a tidy appearance with minimal color usage and highly readable fonts.