Homemaking requires just as much skill as a regular job – some might argue that it requires even more since there is no clear delineation between work and home.
Shifting from home to the workplace can be an intimidating transition, but we've got your back.
Show employers how your skills at maintaining a functional home can transfer to a job role with our help. Take care of your job hunt with our homemaker resume examples.
---
Homemaker Resume
---
Clean Homemaker Resume
---
Modern Homemaker Resume
---
What Matters: Your Skills & Work Experience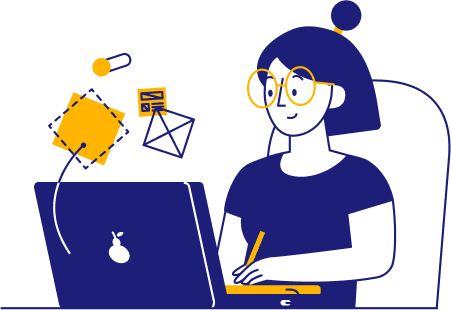 Hiring recruiters look for well-rounded individuals who have what it takes to thrive in the workplace. As a homemaker, you're well-versed in last-minute changes in plans, and you're a dab hand at making do and making it work in a pinch.
In your resume, demonstrate how you picked up skills essential to managing a home, and show how those skills apply to a work environment.
Here are a few of the top skills recruiters are looking for in homemakers.
9 Top Homemaker Skills
Money management
Conflict resolution
Customer service
MS Office
Time management
Housekeeping
Research skills
Problem-solving
Adaptability
Sample Homemaker Work Experience Bullet Points
Depending on what you were responsible for when you were at home, the possibilities are endless when it comes to work experience bullet points. What's important is phrasing it to suit the role you're applying for.
Since homemaking experience can be vague, adding quantifiable metrics can help recruiters better visualize the impact you made.
Here are a few samples:
Formulated and balanced a budget, paying bills and identifying cost-saving opportunities for a household of 3 adults and 2 kids
Participated in 17 local community events, including garage sales and volunteer projects involving other local homemakers
Created a Facebook group of 19+ homemakers, discussing parenting ideas and social issues affecting families
Coordinated medical appointments for all 5 family members and follow-up with healthcare providers for the past 9 years
Top 5 Tips For Your Homemaker Resume
If your experience is fewer than 10 years, keep your resume to one page

This depends on the ratio between your active working years and your homemaking years. If you've been at home for more than 5 years, your work experience might not be as relevant to the current job market. When in doubt, we suggest playing it safe and keeping it to one page, preventing reader exhaustion and improving your chances.

Generic skills sections can be made specific in your work experience section

Show how you applied a skill in a specific way using your work experience bullet points. Something like creating and maintaining routines for your kids can demonstrate time management and adaptability within a context that might be relevant to your next job role.

Add a career summary to give your resume more direction

Two to three sentences explaining what you have to offer and what you're trying to do can help your reader focus on your plans for the next chapter in your life. It can also help pad out your resume if you have too much blank space. Make sure it's tailored to the role you're applying for.

Include any additional work experience you might have in your resume

If you were active in community efforts, or you had the chance to volunteer or freelance, all of these apply to your work experience section. Boost your bullet points with any positions or responsibilities that you held.

Adjust your resume to the job description

Job postings often have clues as to what the employer is looking for, so take some time to edit your resume to match the language being used in the description and requirements. While you may not check all the boxes, your time as a homemaker may give you a unique perspective that your employer might appreciate.
How should I best present the skills section in my homemaker resume?
While you may not have specific technical skills, you most likely still have transferable skills that are common across industries. You can include these as bullet points under your skills section, or you can also add explanations to these skills showing how you applied them in a way that's relevant to the job description. 
Should I include my education in my homemaker resume? 
Yes, you should! It might have been a while, but you might still retain some of the knowledge you acquired when you went to school. As a homemaker's resume is similar to an entry-level resume, any extra information is welcome, as it can help recruiters get a better picture of your employment capabilities.
Are there any certifications I can get as a homemaker looking to get into the workforce?
Certifications can sometimes help you get a foot in the door as they function as a tangible verification of your skills and abilities. An industry-specific introductory course or two can help you get familiar with employer requirements. You can also get certified in something like Microsoft Office to show that you have the technological know-how necessary in the digital age.