You're dedicated, detail-oriented, and perform excellently in a team environment. Whether you're applying for an entry-level job or academic opportunities, you know your experience as a student athlete has prepared you to succeed in any environment.
Have you equipped your resume with the right skills to help you stand out?
While you've probably heard that being a student athlete has many transferable skills, you may still be confused about how to format a resume around them successfully. Our team has done tons of research and created some expert high school student athlete resume examples that have proven effective in 2023. 
---
High School Student Athlete Resume
---
Clean High School Student Athlete Resume
---
Modern High School Student Athlete Resume
Related resume examples
---
What Matters Most: Your High School Student Athlete Skills & Work Experience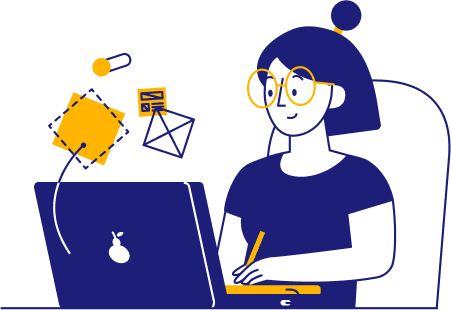 The first question you're probably wondering is, where do you start when listing the top skills on your resume? 
While you may have several transferable skills, you must choose the right skills for each opportunity you apply to. Review job descriptions and requirements to pick out specific abilities organizations are seeking. 
For instance, if you're applying to work at a gym, your sports nutrition or athletic training knowledge may help you stand out in the hiring process.
Here are some top high school student athlete resume skills. 
9 top high school student athlete skills
Teamwork
Communication
Leadership
Time Management
Microsoft Office
Sports Nutrition
Athletic Training
Active Listening
Multi-Tasking
Sample high school student athlete work experience bullet points
While you may not have tons of traditional work experiences yet to list in this section, you will have tons of athletic and educational experiences you can put here. The key is to format them in the right way. 
Each example should have a number illustrating what you achieved. For instance, you could put GPA or placement in a competition.
Also, you don't need tons of information about each example. One sentence about how you communicated effectively with teammates to reduce coverage mistakes can go a long way.
Here are a few samples:
Scheduled 2 hours daily to study for classes around practice schedules to maintain a 3.7 GPA during the basketball season.
Stayed an extra hour every day after practice working on completing contested catches to reduce dropped passes over the season by 40%.
Created a data-based PowerPoint presentation for a history project about the development of the U.S. Constitution, receiving a 98% overall grade.
Practiced appropriate nutritional and training plans to reduce 40-yard dash time by 18% during the offseason.
Top 5 Tips for Your High School Student Athlete Resume
Optimize with action words

As an athlete, you're used to taking action to make big plays in significant moments of the game. You can make your examples of what you achieved in school and athletically sound more engaging with action words like "performed" and "collaborated."

Aim to fill up a complete page

An optimal high school student athlete resume will be one full page of relevant information. If you're having trouble finding additional details, try to apply educational achievements, non-traditional work like volunteering, or applicable hobbies & interests. 

Use an objective

Student athletes without much work experience can benefit from an objective to provide additional relevant details. For instance, you could write about how you're eager to apply your four years of collaborative experience on the soccer team to be an excellent team member at the workplace.

Use numbers whenever possible

As an athlete, you know the importance of optimizing numbers for top performance. Use metrics whenever possible, like grades or efficiency.

Include a mix of hard and soft skills

Most entry-level positions will find it acceptable to list some soft skills like communication when you're a student athlete without much traditional work experience. However, you should still try to mix in some hard skills like Microsoft Office or athletic training plans that make your abilities stand out. 
What should high school student athletes write in a cover letter?
Aim to use your cover letter to explain how you'll use your top skills in the position and relate to the organization's mission. For instance, you could say you're eager to join the organization's team-focused workforce to provide an excellent customer experience. 
What's the best formatting for high school student athlete resumes?
Reverse chronological formatting will work best. It lists your most recent experiences first, which will be your most relevant abilities in teamwork and leadership as you've grown as a student and athlete. 
Does my resume need to be custom for each job?
Each job you apply to will have unique requirements, so you should customize the skills you list for each one. For instance, a grocery store may need you to help with stocking, whereas a position as a lifeguard at a local pool will need help enforcing safety rules and regulations.