You have a deeply rooted love for music and an unbreakable creative streak. You've studied music theory, performed live, and discovered a unique blend of tunes that perfectly fits your style.
Whether you're angling to land your dream role in your school's orchestra or you want to pick up a part-time gig at a record store, your enthusiasm for music is undeniable. However, it might be tricky finding the ideal resume template to allow you to express all your abilities, especially if you've never written a resume before.
No worries—we know exactly what you should do. Check out our high school student music resume examples and handy resume tips to emphasize your musical abilities.
---
High School Student Music Resume
---
Elegant High School Student Music Resume
---
Clean High School Student Music Resume
Related resume examples
---
What Matters Most: Your Musical Skills & Experience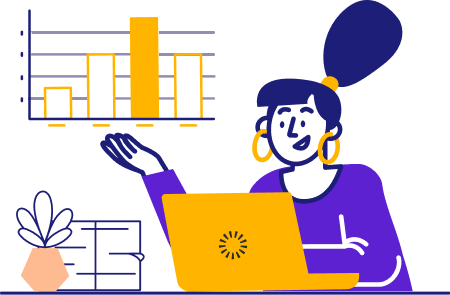 Although you haven't had decades to develop your knowledge of music, your passion helped you learn a lot in a very short time. Whether you're into singing, playing the cello, or sound engineering, you have a fresh look at the musical scene and boundless creativity.
As you craft your resume, it's important to lean into your skills, but also do your best to match them up against the job description. This will show the reader, be it a recruiter or your music teacher, that you care about this role and want to give it your all.
For example, if you're applying to become a lead in your school's sound department, zone in on your familiarity with relevant tools, such as Ableton Live. More importantly, talk about your ability to work in a team, and be specific—instead of "teamwork," say that you're skilled at "live sound collaboration."
9 most popular high school student music skills
Pitch Accuracy
Instrument Proficiency
GarageBand
Finale
Ableton Live
Smart Music
Aural Skills
Music Theory
Sound Design
Sample high school student music work experience bullet points
This part of your resume might sound intimidating, but remember that it's okay if you don't have actual "work experience." Instead, you can talk about your background in music, be it at school or outside of it. This includes extracurriculars like band, choir, or tutoring guitar.
Remember not to just list off things you've done. Sure, you can tell your teachers or potential employers that you've played the piano or organized a school concert, but it's a lot better to dig deeper and add useful metrics where applicable.
As an example, if you've worked with a team of other musicians to host a charity concert at your school, mention how much money you were able to raise or how many attendees showed up.
Here are some examples for inspiration:
Organized an event that featured 23 high school bands, increasing overall attendance by 28% from the previous year
Designed and mixed music and sound effects for theatrical productions, raising audience satisfaction ratings by 39%
Utilized Finale to transcribe and arrange a popular song for the school band, increasing ensemble repertoire by 20%
Sorted and digitized a library of 200+ music sheets using Sibelius, streamlining access for all ensemble members
Top 5 Tips for Your High School Student Music Resume
Express your passion

Lack of experience is less important than your enthusiasm for music. Don't be afraid to show that you've dabbled in multiple instruments and tried out several things. It showcases diversity and flexibility, both of which are important for a budding musician.

Show your past work

If you've ever recorded or mixed songs, or perhaps performed live and had it filmed, it's a great idea to add this to your resume. You can upload your performance on YouTube or SoundCloud and attach a link to it near your contact information.

Highlight your collaborative spirit

Whether you want to become the section leader in the school choir or work as a tutor for young kids, the ability to work with people is crucial for a music lover. Highlight it in your work experience bullet points by talking about performances and team projects.

Update your resume for every role

You may be applying for multiple roles within your school, such as a soloist and backup singer during a musical. Don't make the mistake of sending the same application twice—tweak it for every role to stand out.

Discuss receiving feedback

When you're new to a role, receiving feedback is important. Talk about times when a teacher, a tutor, or another student showed you a neat trick, such as learning how to use GarageBand.
Should I include my hobbies?
If your hobbies are related to music, they can truly elevate your resume. Mention things like volunteer work during a charity concert, the instruments you play, or dancing.

Are unrelated jobs worth adding to my resume?
If you're applying within the school, you can usually focus on your musical talent and omit part-time jobs. However, there's no harm in mentioning gigs like retail or food service to show that you're an excellent team player.
Which sections should I include in my resume?
Make sure to include contact information, skills, and past experience, be it through projects, school, or jobs. You can also include relevant music certifications, clubs, and hobbies & interests.