As a GIS specialist, you design and navigate the world of spatial data. Your role involves gathering, analyzing, and visualizing geographical information to solve complex location-based challenges.
With expertise in geospatial analysis and remote sensing, you identify patterns, optimize routes, and aid in urban planning. But how do you explain that to a recruiter in a one-page resume? 
That's where we come in. With our GIS resume examples, we'll guide you through the process so you can craft a resume that properly showcases your mapping mastery and gets you the jobs you want!
---
GIS Resume
Why this resume works
Identifying and mitigating risks in construction significantly reduces incidences and brings down project costs. That is something that companies would be willing to achieve, and it puts you in a better position to get noticed.

All you need for your GIS resume to stand out is to match your achievements with impressive metrics for risk reduction and mitigation and the ability to leverage technology to optimize processes and drive up profitability.
---
GIS Analyst Resume
Why this resume works
Qualify your years of experience analyzing GIS data with performance metrics that underline your direct and indirect input to project success.

For instance, your GIS analyst resume should highlight your contribution to streamlining data processing workflows that, in turn, accelerated project completion and saved on overall costs because these are things that matter to employers.
---
GIS Specialist Resume
Why this resume works
GIS data is used across many industries, and its validity is crucial to making the right decisions. Therefore, an expert with a track record of generating spot-on data will have companies chasing after his skills.

To ensure that is exactly what recruiters see in your GIS specialist resume, include the metrics on achieving a perfect record in data validation and how that supported prompt and correct decision-making processes.
Related resume examples
---
Tailor Your GIS Resume to Match Your New Job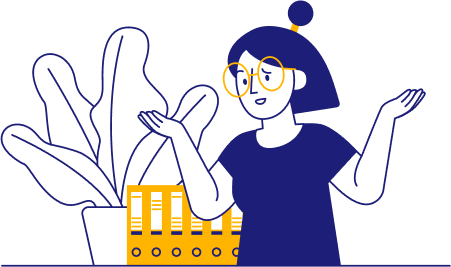 Your resume should showcase the critical skills that empower you to navigate the spatial realm effectively. Tailoring your skill section to match the job's requirements is key, and remember to focus on specific tools and software rather than vague terms like "detail-oriented."
Since GIS is a technical field, flaunt your digital toolkit, such as ArcGIS, QGIS, or other specialized tools. Include your proficiency in geospatial analysis, cartography, and remote sensing.
Don't forget to mention your knowledge of spatial databases and programming languages relevant to GIS, such as Python or SQL, along with your familiarity with spatial data visualization and interpretation.
Want some ideas?
15 top GIS skills
ArcGIS
QGIS
Python
SQL
LiDAR
GeoJSON
ArcPy
Geospatial Analysis
Map Interpretation
Leaflet
Google Earth Engine
Garmin GPS
OpenLayers
Data Management
GRASS GIS

Your GIS work experience bullet points
Your work experience section is an opportunity to highlight your impactful contributions and achievements rather than simply listing routine tasks. Highlight your role in projects that have significantly improved spatial data analysis, map accuracy, or decision-making processes. 
Use active verbs and language to demonstrate your proactive approach and present yourself as an expert in the field of implementing GIS solutions and driving successful outcomes. Most importantly, learn to leverage metrics and data to add a bit of pizzazz to your accomplishments, such as the number of optimized routes or improved data processing efficiency.
Whether you've contributed to urban planning, environmental management, or infrastructure development, use data to emphasize how your GIS expertise has directly contributed to the success of your company.
Show how effective your GIS analysis and data processing techniques are by quantifying the percentage increase in spatial accuracy.
Talk about your process streamlining by mentioning response time reduction for GIS-related queries.
Showcase your ability to manage large-scale spatial datasets efficiently by detailing the volume of data you've handled.
Demonstrate the effectiveness of your cartographic skills in conveying complex geospatial information with comprehension metrics.
See what we mean?
Created automated workflows using Python scripting, which reduced data processing time by 52%
Utilized ArcGIS Data Reviewer to automate data validation processes, resulting in a 46% reduction in manual data entry and significantly improving data integrity
Established a GIS-based solution that reduced route optimization time by 37%, resulting in improved efficiency and cost savings
Completed GIS electronic maps for 23+ counties and accurately predicted adverse storms and sent real-time public alerts
9 active verbs to start your GIS work experience bullet points
Implemented
Developed
Optimized
Designed
Conducted
Collaborated
Automated
Researched
Presented
3 Tips for Writing a GIS Resume With Limited Experience
Showcase personal projects

Highlight any internships, volunteer work, or personal GIS-related projects you've completed. Describe how you applied your professional skills in real-world scenarios, such as conducting spatial analysis for a community-based organization.

Highlight relevant coursework

If you're lacking in professional experience, it's fine to talk about relevant coursework instead. Include courses you've taken, such as geospatial analysis, GIS programming, or remote sensing techniques. Demonstrating your solid foundation in GIS theory can make a positive impression on recruiters!

Include GIS certifications

Certifications like Esri Technical Certifications, GISP, or Python for GIS can enhance your credibility and demonstrate commitment to continuous learning. Even if you haven't worked in the field yet, your education plus these certs show that you're as ready as you can be.
3 Tips for Writing an Expert GIS Resume
Emphasize collaboration and project impact

Show that you're a team player by highlighting instances of cross-functional work in your GIS projects. Describe how you collaborated with professionals from various departments, such as urban planners or environmental scientists to achieve common goals.

Describe your specializations

If you've focused on specific areas or specializations during your career, such as geospatial analysis, remote sensing, or urban planning, put these strengths front and center. You can include your specializations even if they're not strictly relevant to the role you're applying for—they still emphasize your expertise.

Showcase continuous learning

GIS technology and tools are continuously evolving, and employers value professionals who stay up-to-date. Show your commitment by mentioning recent GIS-related certifications, workshops, training, or personal projects you've completed on your own time.
Should I include a career summary?
Including a career summary is optional, but when you do, make sure to tailor it to the job you're applying to. Mention the company and the position by name and highlight the GIS skills that make you perfect for the role. 
How should I format my GIS resume?
The reverse-chronological format works best for GIS resumes because it puts your most recent and relevant experience at the forefront. Omit non-GIS roles unless you're just starting out, and create separate sections for your skills and certifications.
Should I include a portfolio with my GIS resume?
Yes, if you have GIS projects you want to showcase alongside your resume, you should! You can link to a portfolio website or GitHub repository at the top of your resume next to your name and title.