You've achieved many great things academically by managing your time effectively and staying organized to maintain excellent grades.
Now as you're entering your freshman year of college, you may be looking to get one of your first jobs or apply for some academic opportunities.
Whatever the reason for needing a resume, you know that decision-makers will carefully review it to ensure you're qualified. We can help you present your academic abilities effectively with one of our freshman college student resume examples and handy resume tips that are proven to be successful in 2023.
---
Freshman College Student Resume
---
Elegant Freshman College Student Resume
---
Clean Freshman College Student Resume
---
What Matters Most: Your Freshman College Student Skills & Work Experience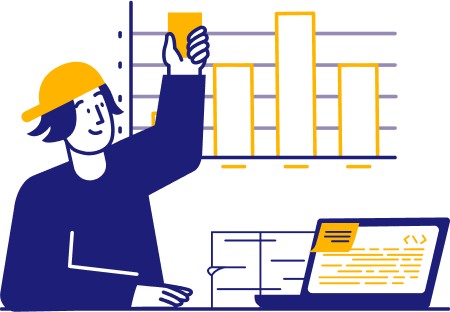 Freshman college students often find picking top skills for their resume to be a tricky task, especially when they haven't worked much before. That said, you still have plenty of options to include here. 
A great place to start is reviewing the job description or requirements for academic opportunities to see what skills organizations seek. For instance, one company may want you to be familiar with Excel spreadsheets, whereas another emphasizes customer service.  
Tailor what you list to each position while looking for where transferable skills like time management or presentations that you've gained through school can be applied.
Here are some of the best freshman college student skills for resumes.
9 best freshman college student skills
Active Listening
Project Management
Scheduling
Google Workspace
Conflict Resolution
Microsoft Office
Data Entry
Multi-Tasking
Presentations
Sample freshman college student work experience bullet points
You've probably learned that you need data to support your points when writing research papers. The same is true for your freshman college student resume.
In this section, you want to create numerical examples showcasing what you achieved while using top skills like project management. Consider metrics like grades you earned or accuracy for this section. 
You can use examples from achievements outside of traditional workplaces. Education, volunteer work, or extracurricular activities can provide excellent work-related skills that will transfer over. 
Here are a few samples:
Greeted customers and provided guidance in a friendly way while volunteering at a children's museum to achieve 97% positive satisfaction scores.
Organized and planned routes for a student council food drive that collected over 500 canned food items for local homeless shelters.
Planned 3 hours of nightly study time, scheduling around 2 extracurricular activities, to maintain a 3.97 GPA for 4 years.
Used proper product rotation methods while stocking grocery store shelves to reduce the number of expired foods by 55%.
Top 5 Tips for Your Freshman College Student Resume
Consider a resume objective

A resume objective can work well for applicants without much work experience to present some essential skills immediately. For instance, you could write about how you served as the student council treasurer at your high school for three years, and you're eager to apply your financial planning abilities on the job. 

Always proofread

If you want to present academic success that will translate into a professional field, a great way to start is with a resume free of grammatical errors. Ensure you proofread thoroughly before submitting. 

Measure your impact

Numbers will help show how you can make an impact in a professional environment. For instance, instead of just saying you completed PowerPoint presentations for classes. You could say you completed a PowerPoint presentation on molecular biology that earned a 97% overall grade.

Use an organized template

Think of your resume template like you would when presenting research for a class in an easily understandable way. It should have clear headers, bullet points with your numerical examples from experience, and easy-to-read 12-14 point font. 

Reverse chronological formatting is the best fit

Your academic and professional abilities have grown over time. Therefore, listing your most recent experiences first in aspects like academic research and scheduling will work best.
How long should my freshman college student resume be?
A full, one-page resume with relevant information will work best for freshman college students. Aim to provide concise, numerical examples of abilities each job is looking for, like accuracy or teamwork. 
Is a hobbies/interests section a good idea?
A hobbies & interests section can work great for freshman college students without much work experience to fill in additional relevant skills. For example, your time on the school's football team can still show abilities like teamwork and multi-tasking that will be relevant to many positions. 
What can freshman college students write in a cover letter?
Your cover letter should emphasize your passion for the organization's mission or explain how your top skills fit in. For example, if you're applying to work as a bank teller, you could describe your passion for accurate financial management and how you'll use your time as the treasurer on the student council to help you succeed.