You have a sharp eye for signs of oral irritation and opportunities for better oral hygiene, and a great bedside manner to go with it while you educate patients! You also assist the dentist with X-rays and bigger oral procedures to keep everything running smoothly.
But what resume template should you use to demonstrate a similar level of efficiency and polish in your resume while you lay out your ability to sterilize and organize?
Don't worry: We've helped plenty of professionals in dentistry settle into their dream jobs, and we've created three entry-level dental hygienist resume examples to help you, too!
---
Entry-Level Dental Hygienist Resume
---
Clean Entry-Level Dental Hygienist Resume
---
Modern Entry-Level Dental Hygienist Resume
Related resume examples
---
What Matters Most: Your Skills & Experience Sections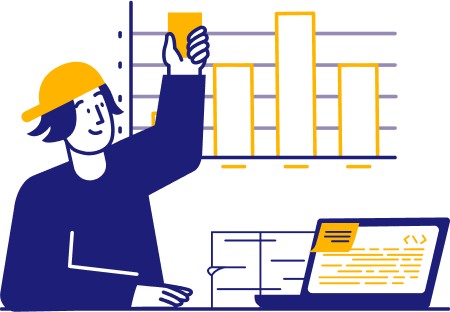 At an entry level, your skills are critically important for showing recruiters that you have what it takes to send each patient home with their best smile! You'll need to quickly demonstrate your familiarity with job-related stuff like dental tool sterilization and soft tissue management.
Make sure each ability you list is as closely related to dentistry as possible! If you're tempted to say "communication," think "patient education" instead.
The same goes for how specific you get while you list your skills! Avoid generic skills that could apply to just any profession when you can, like "teamwork," and go for specifics like "oral surgery assistance" or "crown molds" instead.
9 best entry-level dental hygienist skills
Patient Records
Appointment Schedules
Tool Sterilization
Tooth Cleaning
Crown Molds
X-rays
Compassion
Attention to Detail
Patient Education
Sample entry-level dental hygienist work experience bullet points
It's time to build your work experience section, which tends to freak out some entry-level applicants—even though there's really no need for concern! You'll find a surprising number of crossover opportunities where experiences from unrelated jobs can bolster your credibility as an entry-level dental hygienist.
Fill each bullet point with a concisely explained experience or accomplishment that supports your qualifications within the dental field. If you worked in retail, working on a staff calendar isn't that different from booking new dental patients!
And always provide metrics for your success, especially when you're pulling in experiences from unrelated job roles or internships. Quantifiable data like customer satisfaction percentages and personal ratings measuring your hygienic finesse are great things to look for.
Here are a few examples:
Investigated issues with past due invoices, using proven service strategies to reduce unpaid accounts by 23%
Implemented new filing system to streamline front office operations, saving 6 weekly hours of manual work and improving productivity by 17%
Monitored customer flow to decrease wait times by more than 5 hours during peak business hours
Managed appointments, calling to confirm appointments 24-48 hours prior to scheduled arrival, reducing the frequency of missed appointments by 12%
Top 5 Tips for Your Entry-Level Dental Hygienist Resume
Keep a tidy template

Our three entry-level dental hygienist resume templates are all ready to make your information look awesome . . . But when you proofread your resume, make sure your greatest achievements are what grab the reader's attention first.

Highlight your adaptability

One highly transferable qualification point for your experience examples is adaptability, especially under a deadline. Your ability to reduce wait times in a restaurant can easily be adapted into methods for reducing downtime between dental appointments!

Cover it in a letter

Sometimes entry-level applicants struggle to articulate how a "patchwork" professional background qualifies them for a role in dental hygiene, but you can use a cover letter to handle this! Just make sure you aren't repeating any resume points.

Education helps!

Don't forget to mention your degree in Dental Hygiene, and include any other certifications that will enhance your impressiveness. Think of stuff like a Dental Assistant (RDA).

Think about your objective

If you feel like you're better off introducing yourself, you might benefit from including a resume objective statement. Just as with your cover letter, avoid repeating resume points: Keep it fresh!
Which metrics are the best?
Avoid metrics that don't reinforce a final, impressive indicator of your success, such as free-floating headcounts that don't end with a punchy bit of data telling how you've made a difference for dental patients.
How do I make it look good?
Avoid the temptation to use over-the-top colors or funky fonts to make your resume stand out! Stick with clean, modern fonts and minimal color usage so that recruiters can skim over your resume with ease.
Should I use references?
Professional references are a great choice for any entry-level applicant. If you know anyone who can vouch for your determination and skill from college, previous jobs, or dentistry-related internships, include two or three!