You might be switching careers or polishing a freshly-framed diploma, but you're already familiar with impressive technical stuff like machine learning, Supervised and Unsupervised Learning, and programming.
You assist more experienced data scientists with data analysis and business optimization strategies based on stats and percentages.
But how do you make a good resume to show knowledge and potential?
Don't worry: We've guided tons of folks toward dream jobs with our sample resumes. We can do the same for you with these three entry-level data scientist resume samples and some handy advice!
---
Entry-Level Data Scientist Resume
---
Elegant Entry-Level Data Scientist Resume
---
Clean Entry-Level Data Scientist Resume
Related resume examples
---
What Matters Most: Your Skills & Experience Sections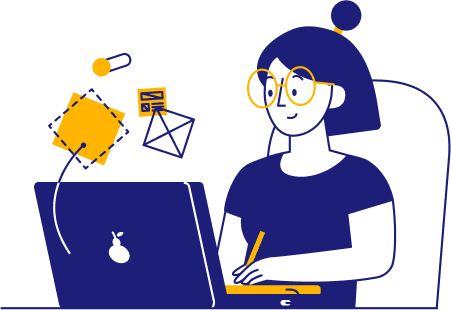 Your resume skills section should be a punchy list of the unique abilities that make you stand out as an ideal hire—and it should be highly technical.
Name any programs you're great at, and be as specific as you can. Data science recruiters already have a foundational understanding of what your job entails, so demonstrate you already know your stuff by arcing past the basics.
Go for the details. Recruiters expect you to know the fundamentals of programming and data analysis, so hone your edge: What languages or programs are you best at? We can't stress specificity enough!
Take inspiration from these examples:
9 most popular entry-level data scientist skills
MongoDB
Spark
PostgreSQL
Decision Trees
Logistic Regressions
Base SAS / Macros
K-means Clustering
TextBlob
Google Sheets
Sample entry-level data scientist work experience bullet points
Those are some awesome skills you've got there! But how have you put them into action?
If you're a graduate or making a dramatic career change, don't worry if your relevant work history looks a bit "airy" at first. Think of school projects, internships, or even hobbies or interests that exercised skills from your list.
Oh, and measure the impact you made with each experience point! This is especially critical for entry-level applicants who reference non-professional experiences: Show the numbers that prove you made a difference.
Here are some sweet examples:
Received, cleaned, and prepped data from clients with SAS, SQL, and MS Excel to help data scientists build marketing mix models that resulted in an ROI lift of 10 basis points
Assessed student learning to determine individual learning struggles, helping students perform 13% better in algebra, pre-calculus, calculus, and statistics undergraduate courses
Developed a SAS program that automated refinement of linear regression models for specific customer base segments, saving 22 hours of manual labor monthly
Aggregated data from IMDB and used k-nearest-neighbors in SAS to construct improved methodologies that saved an average of 12 minutes per movie selection and 3 minutes per song selection
Created a random forest model in SAS, combining disparate sources into one projection that outperformed the mean absolute error of the next best projection by 16%
Top 5 Tips for Your Entry-Level Data Scientist Resume
Shake up your experience

Many in entry-level roles worry about sparse work history. But your experience doesn't need to consist solely of jobs to boost your credibility. If you have outstanding (and relevant!) college projects, internships, or tutoring experiences, include them.

Show depth of knowledge

Demonstrate depth of knowledge in a specific area. Think "quality over quantity" when applying for an entry-level role, and provide a breakdown of your abilities when it comes to programming or data visualization.

Organize your skills

Following up on "depth of knowledge" a bit: Organize your skills by arranging them in specialized groups. If you're excellent at handling Unsupervised Learning, then keep that subcategory of related technical skills together on your resume.

Stress those tech specs!

No, not the specs on your favorite devices. We're talking about demonstrating your growing expertise by being specific about your technical skills. Name relevant programs clearly!

Prioritize information over looks

While it's important to choose a modern resume template, stay professional. Keep everything well organized, and avoid zany colors or fonts! Recruiters are more interested in the data and details that show your skills.
Frequently Asked Questions
Does my resume have to fill the page?

Nope: It should be limited to one page, but don't scramble to fill it if that means including redundant or irrelevant information. Avoid "fluff" at all costs: Your field is all about hard facts and numbers.

How else can I strengthen my resume and application?

You probably already know all about cover letters and the platform they can provide for your qualifying traits. But don't hesitate to include reference letters with your resume and cover letter, too! These can help reinforce your merit and potential.

Are there any tools I shouldn't list as skills?

Honestly, just remember to avoid sounding generic. Brainstorm your entire list of technical skills, and then look for the least profession-specific items. If you have in-depth knowledge of machine learning, don't include MS Word instead—even if you use it daily!