You support enterprise strategies and development with advanced scientific insights based on data analysis. Your role often involves team management and strategic collaboration while providing leadership and expertise on data-driven, long-term business plans.
That's a lot of technical information to cover in one resume, so you may be wondering where to start.
We've helped plenty of senior data scientists make good resumes and prioritize what languages and methodologies to include, so check out these three templates to get things moving!
---
Senior Data Scientist Resume
---
Clean Senior Data Scientist Resume
---
Modern Senior Data Scientist Resume
Related resume examples
---
What Matters Most: Your Skills & Professional History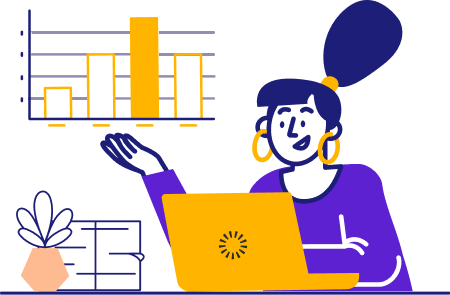 Your skills section will give recruiters a speedy snapshot of your capabilities. And, while your senior role is bound to involve interpersonal finesse, you'll still want to focus on technical abilities like Production Models.
Recruiters want to see advanced, honed skills if you're applying for a senior role. If you're at a senior level, you should easily be able to list names like Redshift and NumPy to show you've been sharpening your knowledge for years.
Keep your skills list extremely relevant to your profession, and get specific! Be crystal clear about each complex process and program you use:
9 most popular senior data scientist skills
NumPy
Scikit-Learn
Redshift
My SQL
Elasticsearch
Retention Models
Price Optimization
Production Models
Customer Segmentation
Sample senior data scientist work experience bullet points
If your skills section is like a "preview" telling recruiters what to expect, then your experience section is the main event! Your experience shows how you apply your abilities, like customer segmentation, in creative ways to benefit the company's strategies and revenue.
Recruiters also want to see a strong advancement trend throughout a senior data scientist's resume. They also want to see that you've left a significant and positive impact through your data usage and informed strategy along the way!
It's crucial to measure your impact with quantifiable data, too—just like you'd verify success metrics on the job.
Here are a few examples:
Partnered with product team to build production recommendations in Python that improved average time spent on page, increasing incremental annual revenue by $447K
Developed and owned the reporting for a nationwide retention program, using Python, SQL, and Excel to save an average of 63 hours of manual labor monthly
Led data extraction and evaluation efforts to save over 11M over the course of tenure
Used Python clustering methods to pinpoint groups of states where underwriting models were underperforming, owning improvements that increased profits by 6%
Constructed decision trees to optimize algorithms that improved learning audience targeting by 14%
Top 5 Tips for Your Senior Data Scientist Resume
Don't squander your career objective

Only include a summary or objective statement on your resume if it adds value, especially in a senior role. It's reasonable to sum up your vast data analysis and modeling experience with an intro paragraph—just don't repeat your experience points! Make it worth the space.

One page only!

No, really. Even for someone with your level of experience! In fact, successfully condensing your accomplishments into a clean, one-page resume demonstrates your ability to consolidate data like a pro.

Don't forget to exhibit growth

Recruiters want to see a clear demonstration of your ability to learn and grow throughout your career. Avoid citing examples in your recent experience sections that are just as simple as those you started with—mention A/B testing and forest models.

Highlight your versatility

As a senior data scientist, you'll be working with a wide variety of programs, strategies, and teams. Make sure you show your ability to stay versatile and adapt to new environments by including a variety of experiences and metrics.

Show project ownership

There's lots to do at your level, and recruiters need to know you've got this! Demonstrate project ownership by working in bullet points that address all parts of the strategy planning and project lifecycles.
Frequently Asked Questions
What template should I use?

Senior data scientists are best off using whichever resume template emphasizes their experience the most. Your skills and education are important, but nothing can hold a candle to quantified examples of the previous impact you made with your programming skills!

How can I add personality?

Let your personality shine through your resume by referencing the senior data scientist job description for any key phrases or values (like efficiency or quick results) that you align with. Reflect these concepts in your writing style. You can also use a small burst of color for a header or two—but keep it minimal!

Never be basic!

We can't say it enough: Fundamental data science skills like "data entry" and "MS Excel" came along so early in your career journey that they should be a given. Stick with advanced, specific skills that go beyond the basics. Think random forest models, centralized data systems, and product recommendation models!