As a natural language processing (NLP) data scientist, you work with machine learning and study how computers and people interact to further AI's knowledge of language. You use chatbots, translation software, and personal assistants to bridge the gap between human and machine.
But while you might have AI and NLP development down to a science, you might still have questions about your resume.
But don't worry: I've spent years helping pros like you navigate various niches of the data science field. I've got 3 resume samples with some tips and tricks to get you started!
---
NLP Data Scientist Resume
---
Formal NLP Data Scientist Resume
---
Elegant NLP Data Scientist Resume
Related resume examples
---
What Matters Most: Your Skills & Job Sections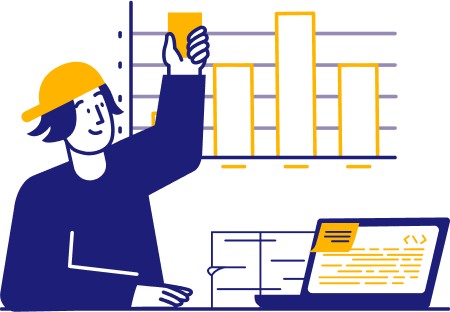 Your skills are essential when it comes to wowing recruiters quickly. You need to be able to slam out a set of highly effective technical skills that solidly emphasize your professional aptitude.
Whenever possible, opt for the specific instead of the generic. I mean listing things like "Pandas" and "NumPy" instead of just "Python". Since you're in a highly specialized field, you want to show this by centering your skills list on specific NLP-related tools.
Here are a few solid examples of harder abilities you might want to list in your skills section. (Don't worry, the soft skills will come later.)
9 Best NLP Data Scientist Skills
AWS
Customer Segmentation
MySQL
Git
Time Series Forecasting
Flask
Keras
GPT-3
Apache OpenNLP
Sample NLP Data Scientist Work Experience Bullet Points
Since your skills list is so structured around hard skills, you may be wondering how to demonstrate your ability to work well with others, too. The experience section of your resume is perfect for this!
Use each point in your work history to tell a miniature story of your success, citing the technical abilities you used while alluding to soft skills that naturally come up while you work.
And never forget to quantify your accomplishments! You'll need to back each and every claim with numbers and measurable data.
Here's a list of samples:
Built an automated system to predict whether a given review was likely from a real user, leading to a reduction in fake reviews by 19%
Streamlined feature selection for a model to predict likelihood of customer return, saving over 21 hours of manual work each month
Worked with customer success team to understand feedback on Azure projects to improve onboarding for small businesses and increase customer adoption rate by 14%
Built a model to predict whether customers were satisfied with their customer success experience, improving CS coaching and reducing complaints by 26%
Top 5 Tips For Your NLP Data Scientist Resume
Don't skimp on quantifiable data

I know, you probably get it by now, but I want to make sure! Metrics and numerical measurements of your achievements make you sound way more credible. They aren't just an option: They're necessary.

Use the right tone

As an NLP data scientist, you're thoroughly familiar with how easy it is for the tone of something to sound a bit "off". Use your language and data analysis skills to review the job description and reflect their tone in your resume.

Show some personality

While your job role is highly technical, you can also use your writing tone in your experience section to show a bit of personality! The way you word things and lay out your resume shows how uniquely you align with the role.

Use a variety of metrics

When you're adding your metrics, try to diversify them as much as possible. If you're looking at a lot of percentages, seek out opportunities to bring in reduced labor hours or increased positive user ratings, too.

Pick an awesome layout

That means picking the layout that showcases your greatest strengths first and foremost. If your skills list is unusually impressive, you may want to give it a separate column. If your experience carries the most weight instead, give it the most page space.
Frequently Asked Questions
How do I tailor my resume to the job?

It's simpler than it sounds: You can actually reuse your resumes for each job, in a way. Just circle back to each job description and look for key phrases or words to include in your experience points. Show that you already align with the company's objectives.

How long are we talking?

Your NLP data scientist resume should be at or under one page in length. Any longer than that, and recruiters are way less likely to give you their time. But you don't have to cram the page full, either, as long as your points are powerful.

Should my experience be brief, too?

Yes: Each bullet point in your experience section should be nice and sleek. You simply want to state what you did, why you did it, and quantify the impact it had. Leverage your word choices to tweak your tone, and you're good to go!