You help prepare food inventory for other cooks and restock items while adhering closely to sanitation and safety standards. You also help with cooking less-complex dishes while closely following standardized recipes and learning on the job.
But how do you make your resume as delicious as the food you help prepare? How do you choose a resume layout as clean as your kitchen?
Don't you worry. We've spent years helping people like you in the food industry, and our three entry-level cook resume examples are bound to help you get started on your own success!
---
Entry-Level Cook Resume
---
Modern Entry-Level Cook Resume
---
Professional Entry-Level Cook Resume
Related resume examples
---
What Matters Most: Your Skills & Work History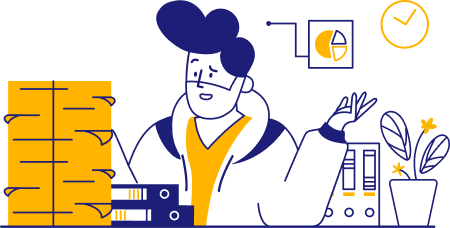 It's all about thinking on your feet with skill in the kitchen! What abilities do you have that further your role as a key part of the team? Are you super good at adapting to changes on a dime, or are you known for your tidiness?
When you're applying for an entry-level role, it's easy to fall back on more generic skills like "hard-working" or "collaboration," but recruiters want to see job-specific skills that are pertinent to your culinary profession.
Be specific! What do you work hard on in the kitchen—ingredient preparation or deep frying? Do you collaborate more on stocking and inventory systems, or on customer service stuff like order modifications?
9 most popular entry-level cook skills
Fridge Stocking
Ingredient Prep
Food Safety
Stove Cleaning
Deep Frying
Plating
Order Modifications
Adaptability
Multitasking
Sample entry-level cook work experience bullet points
That's an appetizing skills list! But recruiters are really hungry for examples of how you've already successfully used your abilities in the kitchen. If you lack kitchen experience as an entry-level applicant, they want to see how you're able to leverage other abilities toward your new cooking role.
If you've worked retail, your ability to process order returns or run the register might help you and your coworkers during a big dinner rush! If you've already spent time whipping up espresso and baking pastries at a coffee shop, you're already relevant. Look for experience points that transfer well.
And make sure those points are measurable! With metrics and quantifiable data like increased customer satisfaction or revenue rates, your entry-level cook resume will look way more impressive.
Here are a few samples:
Checked for damaged or compromised items in inventory, decreasing returns by 32% and saving $1.21K per quarter
Helped develop seasonal sales promotions that increased revenue by 34%
Completed side work between busy hours, including cleaning dishes and sanitizing counters, reducing closing shift duties by 9%
Answered questions regarding food allergies with 100% accuracy, adapting orders accordingly and increasing customer satisfaction by 4%
Top 5 Tips for Your Entry-Level Cook Resume
Think of your resume as a menu

You've seen how well-organized menus have to be for customers to browse your selection of dishes quickly and pick out just what they like. You're aiming for the same thing here! Your resume shows recruiters what you have to offer, so organize your points clearly and concisely.

Try out an objective

When applying for an entry-level cook job, you might benefit from a resume objective! An objective statement gives you the opportunity to lay out what your career goals are, plus your qualifying traits (like determination and quick thinking).

Keep it fresh!

Just like you don't want excess food inventory losing its freshness on the counter, you don't want to have too many similar experience points or metrics in your resume. Switch things up as much as you can so that each point provides new, impressive information.

Context helps

One of the ways to make your resume unique and make each achievement shine is to share context. What problems did you solve, and how? Why? Did you notice complaints about high wait times and suggest a new ticket ordering method to ensure customers got their meals quickly, boosting satisfaction?

Keep it brief!

Don't linger too long on each point. Keep to the essentials like we just outlined in point four. You want to make your entry-level cook resume as easy and quick of a read as possible!
So, how long is a good resume?
Stick to a one-page resume (or even less)! Not a ton of entry-level applicants struggle to limit themselves to one page, but it's also important to avoid fluff. You don't have to fill the page, either, and it's better to go for quality over quantity!
How can I make a basic, but essential skill work?
We get it: Sometimes you simply use MS Excel as a core tool for keeping track of food inventory, and that's that. This is where context can be so important since you can use a touch of backstory to make your application of the skill stand out.
What do I put in a cover letter?
If you feel like you want to expand upon some of your skill areas or cover points that wouldn't fit on your resume, this is your chance! Cover letters are also great for clarifying how unrelated jobs can tie into entry-level cooking roles and qualify you for the role.