You're a transportation pro. Whether you're dropping off passengers, delivering food, or shipping company materials, you know how to navigate traffic safely and effectively to arrive at your destination on time.
Have you optimized your resume to help you navigate competitive hiring processes?
When companies are seeking timely and accurate candidates, you'll want to ensure your driving skills are displayed successfully on your resume to stand out. Our driver resume examples have helped many in the transportation industry land jobs in 2023, so they'll be an excellent place for you to start.
---
Driver Resume
Why this resume works
Set your delivery driver resume for success by showing how you can work through challenging situations to exceed performance expectations and meet the job and customers' demands.

For instance, something that deserves a highlight is your incidence-free record through all weather conditions to ensure timely deliveries while improving customer trust and satisfaction.
---
Uber Driver Resume
Why this resume works
This job-winning Uber driver resume seizes the first opportunity it gets to make a perfect impression. The career objective is well-crafted to express enthusiasm and a specific understanding of the job you're applying for.

Take a hint from this example to highlight your passion for the job and show knowledge of industry-specific practices to boost your chances of being picked ahead of everyone else.
---
Bus Driver Resume
Why this resume works
A perfect safety record and a fuel cost reduction achievement are two things that would turn your bus driver resume into a dream piece for recruiters. You can show through responsible driving, predictive maintenance of your bus, and using appropriate technologies how you ensure a zero-accident record in your previous.

Be guaranteed that putting numbers (increased on-time arrivals by 21%) will sell your potential and get you the job.
Related resume examples
---
Tailor Your Driver Resume to Each Company's Needs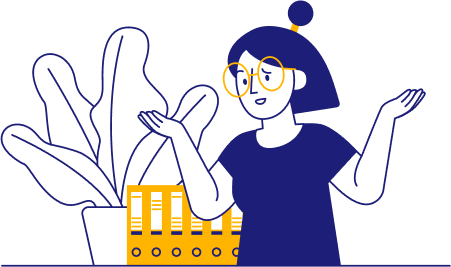 Navigating the hiring process in the transportation industry is similar to planning your routes on the job. You must strategize for different needs along the way.
Use the job description as your roadmap to success. The company will tell you which skills are essential to their needs. For instance, if the position involves operating semi trailers, you could make your resume stand out by listing your knowledge of DOT standards.
Need some ideas?
15 best driver skills
Customer Service
Road Safety
Routefinder
Google Maps
Vehicle Inspections
Delivery Schedules
Traffic Laws
Two-Way Radios
Gridwise
NetSuite WMS
DOT Standards
Log Books
Semi Trailers
Pallet Jacks
Google Forms

Your driver work experience bullet points
Your expert understanding of traffic laws and top software like Routefinder will catch a hiring manager's attention. That said, you'll still want to optimize your work experience examples to show you have the right driving experience and skills for the job.
Driving professions are very metrics-based since timeliness and accuracy on routes are crucial. Therefore, using top driving metrics will make your examples stand out.
Here are some great driving metrics that hiring managers will love to see.
On-time delivery rate: Drivers who can follow schedules and get to destinations on time are poised for success.
Response times: When you need to pick up customers or respond to radio communications quickly, response times will be an essential metric to include.
Safety ratings: Roadway safety is a top priority to limit company liabilities, so citing safety ratings is an excellent idea.
Efficiency: If you can get materials loaded/unloaded quickly or get to destinations using the most efficient routes, hiring managers will know they need you as their driver.
See what we mean?
Utilized Samsara to plan daily delivery routes, reducing fuel consumption by 8%.
Increased package security by implementing a QR code tracking system, which reduced lost packages by 16%.
Increased daily bookings by 22% through efficient route planning with Google Maps and quick response times.
Implemented a streamlined invoicing system using QuickBooks, reducing administrative time by 27%.
Conducted daily vehicle and onboard equipment inspections using the TransitMaster software, ensuring a 98% operational readiness rate.
9 active verbs to start your driver work experience bullet points
Maintained
Transported
Operated
Completed
Achieved
Handled
Managed
Assisted
Deployed
3 Tips for Writing Your Driver Resume When You Lack Experience
Consider using an objective

Drivers who have less experience can benefit from a career objective. For instance, you could explain how you're eager to get into the transportation industry and will use your two years of inventory management experience to ensure log books stay up to date.

Lean on transferable skills

Even if you haven't worked much in the driving industry, many other careers will still have transferable skills. For instance, having worked as an automotive salesperson could show great vehicle knowledge, or retail customer service would be highly relevant for taxi cab drivers providing service to passengers.

Use hobbies/interests to show more relevant abilities

A hobbies & interests section can also work well to show relevant skills or interests that make you right for the job. For instance, your love of cross-country road trips could show relevant interest in what you'll be doing on the job or your ability to handle yourself out on the road.
3 Strategies to Write an Effective Driver Resume When You Have Experience
Use reverse chronological order

Experienced drivers will want to list their most recent jobs first. It'll help you emphasize your most relevant skills when aspects like DOT standards have evolved over time while providing an overview of how you've grown skills like customer service throughout your career.

Keep it to one page

While you may have tons of driving experience, you want to keep your resume on a single page. To narrow it down, focus on the key skills each company is seeking. For instance, a taxi cab or limo service would want you to have excellent customer service skills.

Include measurable impacts in each example

With your depth of experience, you'll want to use metrics to illustrate your driving achievements as much as possible. For instance, you could explain how you performed daily vehicle inspections to reduce vehicle breakdowns by 54% while boosting roadway safety ratings by 47%.
How many jobs should I put on my resume? 
You should limit driver resumes to three or four jobs. Aim to include your most recent positions and the ones that are most relevant to the top skills the company is looking for, like using two-way radios or managing log books. 
Is a resume summary ever a good idea for drivers? 
A resume summary will work well if you have ten or more years of professional driving experience. For instance, you could explain how you follow all speed limits, use mirrors when navigating traffic, and adjust lights to ensure top roadway safety, which has helped you maintain a clean driving record with zero accidents over your ten-year career. 
Do drivers need a cover letter? 
You should submit a cover letter alongside your driving resume, even if the company lists it as optional. It'll help you connect with the company's mission while sharing more about your top skills. For instance, you can explain how you'll use your abilities in Routefinder to help the company achieve top industry efficiency rates on all long-haul deliveries.