You thrive at creating an excellent customer experience while achieving company sales goals. Customer needs are identified, relevant products are pitched, and upsells are completed when you're involved in the sales process.
Now it's time to sell hiring managers on bringing you in for an interview.
While you're an expert at customer sales, in contrast, the hiring process can seem very confusing. That's why we've done detailed research to create three customer sales representative resume examples and resume tips that will help you land your ideal job in 2023.
---
Customer Sales Representative Resume
---
Professional Customer Sales Representative Resume
---
Formal Customer Sales Representative Resume
---
What Matters Most: Your Customer Sales Representative Skills & Work Experience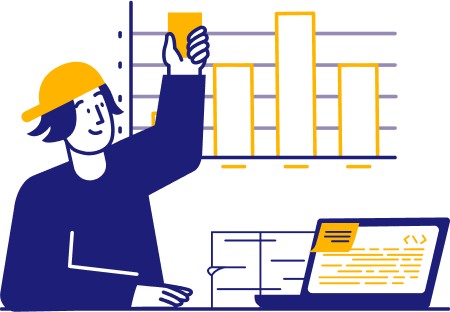 Your position requires a unique blend of customer service and sales methodologies to be successful. This can often pose a challenge when deciding on the right mix of skills to list on your resume.
To help in that process, review what each company is looking for in their job description. For instance, an over-the-phone sales rep will need to focus on phone etiquette and verbal explanations, whereas an in-person sales floor rep may concentrate more on product presentation and demonstration. 
Here are some of the best customer sales rep skills in today's job market.
9 best customer sales representative skills
Jira Service Desk
Salesforce
Upselling
Customer Service
Loyalty Programs
Telesales
Service-Based Selling
Product Demonstration
Microsoft Office
Sample customer sales representative work experience bullet points
You often use data to back up your claims in the sales process. Doing the same on your resume will help make it as successful as possible.
You're probably familiar with tons of sales metrics, so you can easily handle this part. Consider using common metrics like customer satisfaction scores, leads generated, and conversion rates.
Additionally, think of these examples like you're explaining product benefits to a customer. Keep each example short and easy to understand, with numbers backing up each of your achievements.
Here are a few samples:
Analyzed metrics in Salesforce to improve 4 areas of the sales process, resulting in 45% higher conversion rates.
Explained the loyalty program's benefits to each customer to generate 68% more signups and 39% more repeat customers.
Greeted each customer with a friendly attitude, made detailed product recommendations, and answered any questions to achieve 97% positive satisfaction scores.
Promoted company services at 45 local events each year to generate 68% more leads.
Top 5 Tips for Your Customer Sales Representative Resume
Include both technical and interpersonal skills

Your position has a direct impact on both customer experience and sales revenue. Therefore, you should merge how you use both as much as possible, such as how you use upselling to help customers get the most out of products while increasing sales revenue by 56%.

Optimize with sales metrics

Sales is a results-driven career. Therefore, metrics like customer lifetime value and market share should be emphasized throughout your resume to help your abilities stand out.

Organize the information

Think about how you'd portray product or service information to a customer. You'd want it to be easy to read and well-spaced so they can take in all the information. You can do the same with your resume using clear headers, bullet points, and 12-14 point font.

Make an impact with action words

You've probably been told to use an active voice when explaining product benefits. You can do the same in your resume by using action words like "promoted" and "consulted" to make your examples more engaging.

Use reverse chronological formatting

When selling products, you're probably used to presenting the most relevant and important benefits first to catch a customer's attention. You should do the same with your resume by listing your most recent and relevant experiences in aspects like upselling and customer service first.
How long should customer sales rep resumes be?
A one-page resume is an optimal length for customer sales rep. To narrow it down, make everything concise and relevant to the company's needs. For instance, if they focus on event marketing, you may want to emphasize lead generation and product demos in your skills. 
Should I use a resume summary?
A resume summary is a great idea for experienced sales reps who have been in the field for ten or more years. For instance, you could write a few sentences on how you've helped generate an average of $435,000 in yearly sales over your 11-year career. 
What if I don't have much experience as a customer sales rep?
Sales is a career with many transferable skills you can emphasize to stand out in the hiring process when you don't have much experience. For instance, you could reference customer service or negotiation skills. Additionally, if you've completed higher education, like a marketing degree, you can list skills you gained through your coursework.