Every growing business needs skilled sales professionals like you who can generate qualified leads and create a great introductory customer experience.
Now it's time to introduce your top skills to hiring managers to show them you're the customer acquisitions pro they need. 
Just like contacting cold leads, hiring managers don't know who you are, so you must tailor the skills on your resume to show them you meet their ideal qualifications. You can use our inside sales representative resume examples as a template for success.
---
Inside Sales Representative Resume
---
Professional Inside Sales Representative Resume
---
Formal Inside Sales Representative Resume
---
What Matters Most: Your Inside Sales Representative Skills & Work Experience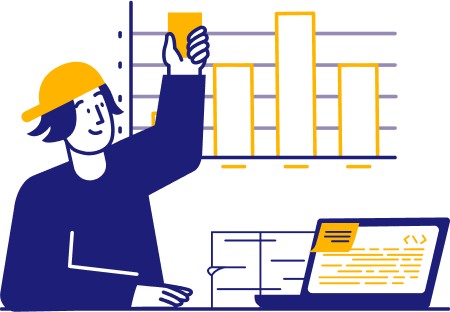 Just like features and benefits descriptions for products, you must tailor the skills on your resume to essential company needs.
Start by reviewing the job description to identify what inside sales skills the company seeks, and customize the abilities listed on your resume accordingly. For instance, if the company needs help with cold calling, your solution-selling approach would show direct skills that can help.  
Here are some of the best inside sales rep skills for resumes in 2023.
9 best inside sales representative skills
Lead Generation
Solution Selling
Client Relations
Sales Presentations
Cold Calling
Cold Emailing
Salesforce
Consultative Selling
Negotiation
Sample inside sales representative work experience bullet points
As an inside sales pro, you know that simply listing product features and benefits isn't enough to convert most leads since that doesn't provide actionable information. It's also not enough to just list skills on your resume. 
Instead, you want to show hiring managers what you've achieved while using skills like cold calling or negotiation.
Insides sales teams use tons of metrics, so use that to your advantage to develop data-based examples like how you increased conversion rates or quarter-to-quarter pipeline growth.
Here are a few samples:
Created KPI dashboards in Salesforce to streamline workflows, boosting the number of daily outbound calls by 28%.
Reached out to new customers within 24 hours of signing up for new services to assist in setting up accounts and answering any questions, boosting customer retention by 45%.
Implemented solution selling into cold email efforts to address key pain points, increasing response rates by 53%.
Designed detailed charts and graphs in PowerPoint for sales presentations, improving conversion rates by 33%.
Top 5 Tips for Your Inside Sales Representative Resume
Sell your skills with concise examples

You would use straightforward examples during sales presentations to avoid overwhelming customers with too many details. Do the same on your resume. A one-sentence example about using sales scripts to boost conversion rates can go a long way to show your cold-calling abilities.

Organization is key

When creating a sales presentation, you'd want to ensure all the points you present are organized to make a great first impression. You can do the same with your resume. Address how you use top skills in your examples, use clear headers, make fonts easy to read, and keep everything well-spaced. 

Optimize with action words

Action words like "contacted" or "generated" can make what you achieved sound more impactful. For instance, you could say you "contacted 25 cold leads daily and used solution selling to convert 37% of them on the first call."

Limit your resume to three or four jobs

You don't need to list every job you've worked at. Instead, limit your resume to three or four jobs that are the most recent and relevant to inside sales skills like client relations and lead generation.

Reverse chronological formatting works best

When customers have clear needs, you'd want to lead with relevant information about how your company can help. Do the same with your resume, listing your most recent experiences first to showcase your most relevant abilities, like consultative selling or cold email.
How long should my inside sales rep resume be?
Your inside sales resume should be one page in length. Keep it concise and highly relevant to the company's needs. For instance, focusing on your ability to analyze data in Salesforce and do cold outreach would be excellent to emphasize for a company needing assistance with lead gen. 
Is a resume objective a good idea?
Inside sales reps that don't have much experience will benefit from an objective. For example, you could write about how you're a motivated professional with three years of call center customer service experience that you're eager to apply during customer acquisition processes. 
What should I write in my inside sales cover letter?
Your cover letter should connect with the company's mission and fill in any gaps on your resume. For example, if you're applying to a window installation company, you could mention how you're eager to apply your solution-selling skills to help customers get better windows that lower their monthly heating and cooling costs.