Creating a great customer experience is always at the top of company concerns when customer retention and word of mouth significantly impact the bottom line. You help achieve outstanding results by resolving customer complaints efficientlyaand facilitating a smooth buying process.
Can your resume template help you impress hiring managers with your excellent consumer relations skills?
With such a big impact coming from consumer experience scores, hiring managers always review CRM resumes with detailed consideration. You can use our customer relationship manager (CRM) resume examples as a template for success.
---
CRM Resume
Why this resume works
Don't underrate your internship achievements because you were exposed to real-world customer interactions and you helped find solutions to keep customers happy. It's part of what businesses expect of potential employees.

In fact, your CRM resume should emphasize your team collaboration in streamlining processes to meet customers' expectations and your input in driving email campaigns that achieved impressive open rates.
---
CRM Administrator Resume
Why this resume works
Your success in previous and current customer relationship supporting roles is measured through the number of successful leads and high satisfaction rating. A consistent pattern of satisfied customers and an accompanying high sales turnover should make it easy to get hired for the next job.

The trick to making your CRM administrator resume invincible lies in highlighting your achievements through leveraging Salesforce and Zoho CRM to drive customer engagements, nurture relationships, and convert them into actual sales.
---
CRM Specialist Resume
Why this resume works
What is your impact on customer conversion rate? Can your input be quantified in the overall organization's KPI? If you can answer these questions in the affirmative, you'll always be a favorite among recruiters.

Let your CRM specialist resume answer these questions by accompanying your achievements with metrics on lead generation, conversions, and turning customers into product and service loyalists.
Related resume examples
---
Create a Strategic Customer Relationship Manager (CRM) Resume for Each Job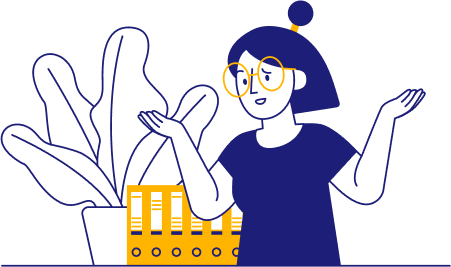 When adding top skills to your resume, it's important to consider how each company handles CRM. Just like you'd adjust your CRM strategy to each specific audience you work with, you should also tailor your top skills to company needs.
For instance, if you're applying to an e-commerce brand that focuses on email and live chat customer service efforts, you may want to emphasize software like Zendesk that may be involved in that process and abilities in email or live chat correspondence.
Need some ideas?
15 best customer relationship manager (CRM) skills
Salesforce
Customer Relations
Mailchimp
Google Analytics
Pardot
Marketo
HubSpot
Lead Management
Tableau
Team Leadership
Customer Retention
UX/UI
MySQL
Constant Contact
Asana

Your customer relationship manager (CRM) work experience bullet points
As a customer relationship manager, you're expected to lead teams and achieve results that benefit overall sales and customer service processes.
So how do you show that you can achieve that? Using impactful customer service or sales-based metrics will help illustrate the exact results you achieved.
Here are some examples of metrics CRMs can use to optimize a resume.
ROI: Customer retention and user experience optimization efforts aim to boost sales and should ultimately lead to high returns, making this a great metric for CRMs to use.
User experience scores: The experience customers have is often a direct impact of UI/UX and customer service efforts you deploy as a CRM.
Conversion rates: When you make efforts in aspects like streamlining the checkout process, it will directly impact conversion rates.
Customer retention rate: Nothing says you create a great customer experience like showing how many shoppers keep coming back to buy again.
See what we mean?
Automated and centralized email campaign workflows on Constant Contact, resulting in a 39% increase in customer engagement and a 14% reduction in manual efforts.
Integrated a customer feedback system within Salesforce CRM, contributing to a 19% improvement in customer satisfaction and a 9% decrease in churn rate.
Optimized HubSpot CRM-driven lead nurturing campaigns that led to a 21% increase in conversion rate every quarter.
Implemented a lead scoring model, which led to a 36% increase in qualified leads and a 24% reduction in cost per lead.
9 active verbs to start your customer relationship manager (CRM) work experience bullet points
Analyzed
Developed
Improved
Automated
Integrated
Streamlined
Achieved
Enhanced
Boosted
3 Tips for Writing a Customer Relationship Manager Resume if You Lack Management Experience
Emphasize transferable skills

If you're applying to a CRM position, you've likely worked in marketing, analytics, or customer service-related positions before. Those will give you many transferable skills like lead nurturing or using software like HubSpot to show why you'll be a great CRM.

Find creative ways to show leadership skills

Did you lead a team on a key marketing campaign or train new employees in the customer service process? Examples like those will still show how you'll make a great leader as a CRM.

Use an objective

A resume objective will help you showcase essential skills immediately that will catch a hiring manager's attention. For instance, you could write about how your three years as a CRM analyst, involving designing Tableau dashboards that boosted efficiency by 43%, have equipped you to be an effective customer relations manager.
3 Tips for Experienced Applicants to Write an Impactful Customer Relationship Manager (CRM) Resume
Measure your impact

One of the best ways to showcase high levels of experience as a CRM is by using clear metrics that illustrate what you have achieved. For instance, you could explain how your website UI redesign based on customer feedback helped boost sales and customer satisfaction scores by 54%.

Use a summary

A resume summary is a great idea for CRMs with ten or more years of experience. It could include information like how you've managed a portfolio of $3.5 million in client accounts and used data in MySQL to formulate strategies that boosted ARR by an average of 24% each year.

Limit your resume to three or four jobs

When you have years of experience, you may have tons of CRM positions under your belt. Focusing your resume on three or four jobs that are the most recent and relevant to top skills in aspects like data analysis and lead management will help you emphasize the right abilities to hiring managers.
How long should CRM resumes be?
Aim for a CRM resume that is one page long. It should provide a concise overview of top skills like Google Analytics and customer retention and key metrics that show you achieved excellent results while using those abilities. 
What's the best format for CRM resumes?
Reverse chronological formatting will be the best fit. CRM needs are always changing from year to year, so listing your most recent experiences first in aspects like HubSpot or UX optimization will help you present your most relevant abilities to hiring managers. 
What should I write in a CRM cover letter?
Your CRM cover letter can fill in any gaps of information on your resume and should aim to connect with your interest in working for each specific company. For instance, you could talk about how your abilities in Mailchimp and HubSpot will help you make data-based decisions that facilitate a better customer experience for company email newsletters.