Negotiating fair deals is where you shine. You draft contracts, negotiate terms, and evaluate bids to help companies get the best results.
Is your resume showing hiring managers you're the contractual specialist they need?
We have the solution for you with our contract specialist resume examples. These resume templates are designed to help you effectively display your top negotiation skills in 2023 to land your ideal job.
---
Contract Specialist Resume
Why this resume works
Do you notice how this contract specialist resume effectively highlights applicant's achievements in contract management, administration, and collaboration across diverse roles? It showcases expertise in streamlining processes, utilizing technology, and achieving significant improvements in efficiency, compliance, and cost reduction.

The proven track record and adaptable skill set make Olivia an attractive candidate for roles requiring strong organizational, analytical, and team collaboration skills.
---
Contract Manager Resume
Why this resume works
Lucas' contract manager resume demonstrates a proven track record of optimizing contract processes and enhancing efficiency. With expertise in implementing contract management tools, driving compliance, and improving document management, the applicant has consistently delivered measurable results.

The candidate's adeptness in cross-functional collaboration and data-driven decision-making positions him as a valuable asset in ensuring streamlined operations and successful project outcomes.
---
Contract Administrator Resume
Why this resume works
This contract administrator resume demonstrates the applicant's contract and procurement management expertise. With notable achievements such as implementing advanced systems, reducing disputes, optimizing processes, and achieving cost savings, the applicant consistently delivered tangible results.

His proficiency in technology tools like Icertis, SAP Ariba, and Cisco Webex showcases his adaptability and contribution to enhanced efficiency, compliance, and collaboration, which will catch the recruiter's attention.
Related resume examples
---
Create a Tailored Contract Specialist Resume for the Job Description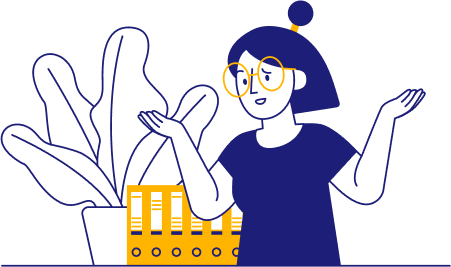 Just like every contract you write up needs unique terms and contingencies for specific company needs, so does your resume. So, how do you make your contract specialist resume fit specific company needs?
You'll want to start by harnessing your analytical skills while reviewing the job description to understand what each company you apply to is seeking. For example, if a company needs help with procurement, your abilities to negotiate and manage supplier contracts would be essential to emphasize.
Need some ideas?
15 popular contract specialist skills
Proposal Writing
Negotiation
Project Management
Vendor Relations
Procurement
Contract Management
DocuSign
SAP ERP
Source Selection
Market Analysis
Stakeholder Relations
Government Contracts
Xero
Bloomberg Law
Risk Management

Your contract specialist work experience bullet points
While negotiating terms with company clients and vendors, you probably present many data points about why the contract makes sense for both sides. You should present your work experience on your resume similarly.
A crucial aspect you'll want to consider is the metrics that are most important for contract specialists to showcase results. For instance, you could explain how you reduced contract drafting times or improved supplier relations.
Here are some excellent metrics that will stand out to hiring managers on contract specialist resumes.
Cost savings: Any organization will like to see examples of where you helped save on costs during negotiations.
Vendor satisfaction: A big part of the negotiation is a fair deal for both sides that still keeps vendors happy to work with your company.
Approval times: Many contract negotiations come down to the last minute, so if you can draft deals that get approved quickly, that'll be a significant benefit for businesses.
Contract disputes: When you can ensure there aren't any loopholes in the contract's terms, it'll go a long way toward showing companies you're a reliable choice.
See what we mean?
Utilized Microsoft SharePoint to create a centralized repository for contract documents, which led to a 37% decrease in document retrieval time.
Collaborated with cross-functional teams to ensure contract compliance and resolve discrepancies that resulted in a 19% reduction in audit findings.
Spearheaded the implementation of the Icertis Contract Management system, streamlining contract lifecycle management and reducing approval times by 29%.
Collaborated with cross-functional teams to ensure contract terms and conditions compliance, resulting in an 83% reduction in contract disputes.
9 active verbs to start your contract specialist work experience bullet points
Managed
Leveraged
Organized
Drafted
Negotiated
Coordinated
Analyzed
Collaborated
Reviewed
3 Tips to Write an Impactful Contract Specialist Resume for Applicants with Less Experience
Emphasize transferable experiences

If you haven't worked as a contract specialist, you've likely still worked in other relevant industries. For example, if you're applying to a job where you'll be helping negotiate contracts with product suppliers, previous experience as a procurement analyst would be relevant to show you understand fair market pricing.

Internships still show relevant experience

When you have less experience, you can still include internships that showcase relevant experience. For instance, if you worked as a contract admin intern, you could explain how you helped draft deals and perform amendments.

Lean on educational achievements

Your education, such as a business administration or contract management degree, will also help show your business-savvy abilities. For instance, you could write about achievements like drafting property contracts in a real estate negotiation course with 99% accuracy.
3 Tips to Craft an Expert-Level Contract Specialist Resume for Experienced Applicants
Add a summary

Contract specialists who have been in the field for a while can benefit from a summary. For example, you could write a few sentences about how you've negotiated and drafted contracts with 275 vendors, saving companies an average of 14% annually on product procurement costs.

Limit it to three or four jobs

While you may have a lot of experience, it's important to only list the most relevant jobs to the contract specialist role. Aim for three or four most recent jobs using a relevant skill set to the job's needs, like performing risk analysis or vendor relations.

Reverse chronological order is the best fit

You'll also want to list your work experiences in order of recency. It'll help you catch a hiring manager's attention by showcasing your most relevant skills first since the business environment is always changing with new contract laws and ongoing updates to popular software like SAP ERP.
How long should my resume be? 
One page will be the optimal length for contract specialist resumes. You know that business decisions are fast-paced, so keeping your resume to a concise page will help hiring managers easily identify top job skills like proposal writing and procurement that they're seeking. 
How many skills should contract specialists put on a resume? 
Aim to list 6 to 10 top job skills on your contract specialist resume. While you may use many other skills, hiring managers just need a brief overview of abilities that are most relevant to their company's needs. For instance, if the job requires negotiating real estate contracts, your capabilities in market analysis and property evaluations may be crucial to showcase how you can secure fair deals in the industry. 
Does my resume always have to be rewritten for each job? 
You should always customize your contract specialist resume to each job's needs. For instance, one company may use Bloomberg Law, whereas another uses Westlaw to ensure the legality of deals. Being able to emphasize your proficiency in their legal research tool of choice will help you stand out to each company.